Murmuration or in danish Sort sol is the phenomena happening each spring and autumn when thousands of starlings gather in large flocks preparing for migration. At sundown they all settle down for the night in the reeds. It is a truly impressive sight to see so many starlings gathered in one place. I spent a weekend in southern Denmark near the border of Germany hoping to see the starling show!

Where and when to see the starling murmuration
There are several providers who arrange murmuration tours, but you can easily go on your own. The best time to experience the phenomenon is in October and the best time of day is around 30 minutes before sunset.
There is of course no guarantees with wildlife, but your best chance to see the birds are in the small German town Aventoft. Standing on the dike behind the supermarket you will have a great view of the starling show.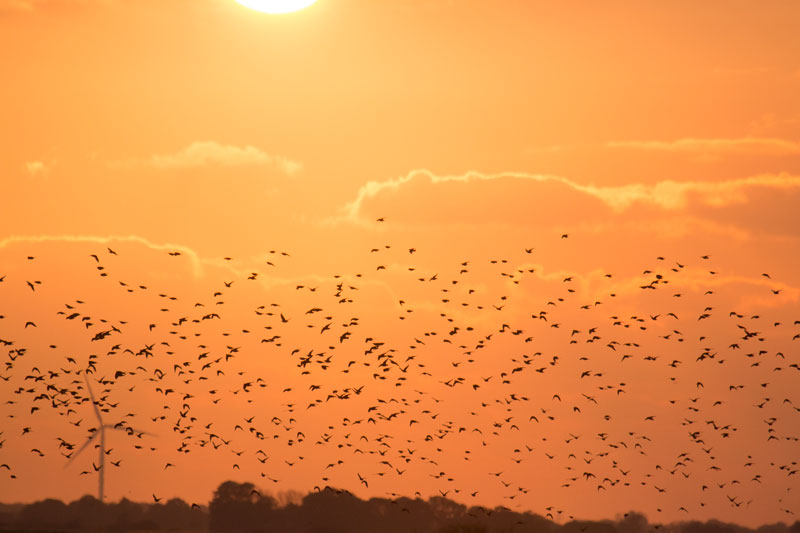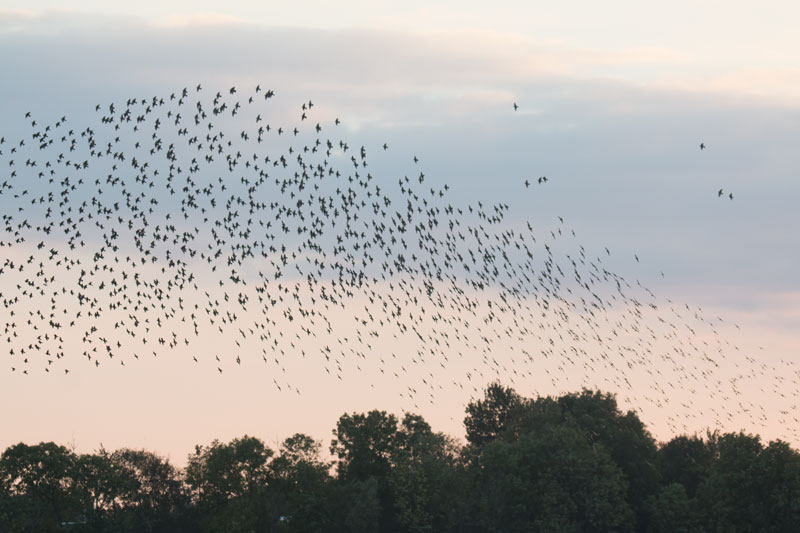 I was lucky to experience a beautiful sunset, but there were no birds of prey nearby to get the starlings to perform their grandest show. It is mostly when they feel threatened that the starlings clumble into a ball and fly in beautiful formations.
Tøndermarsken and the Wadden Sea
The marshland of Tønder and the Wadden Sea is a remarkable area worth exploring on its own. Go to Højer Sluse and see if you can spot white sun when the dunlins gather in large flocks.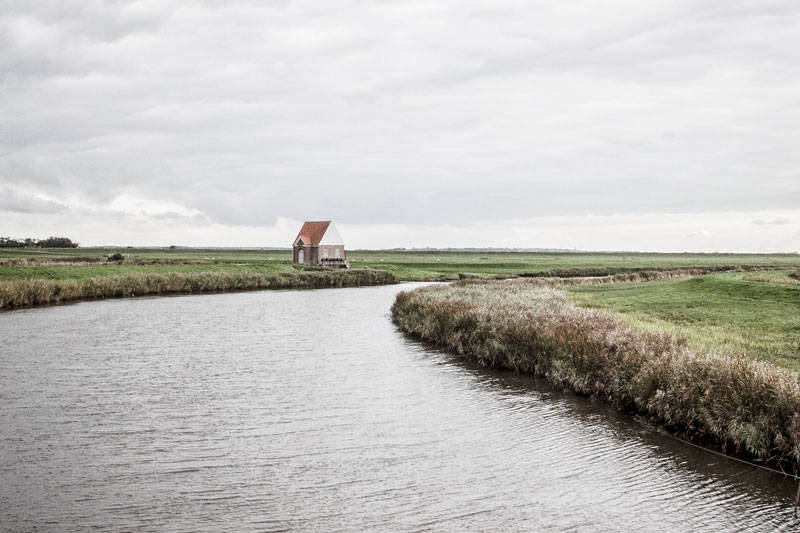 Højer Sluse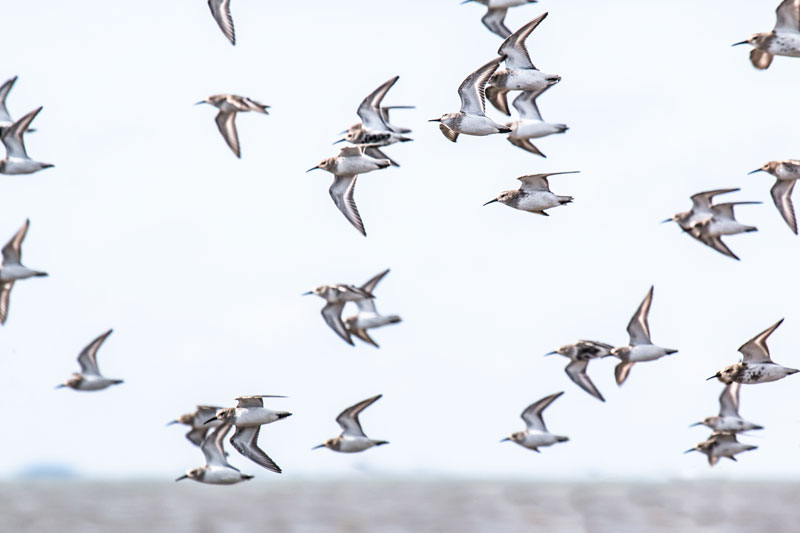 Flock of dunlins near Højer Sluse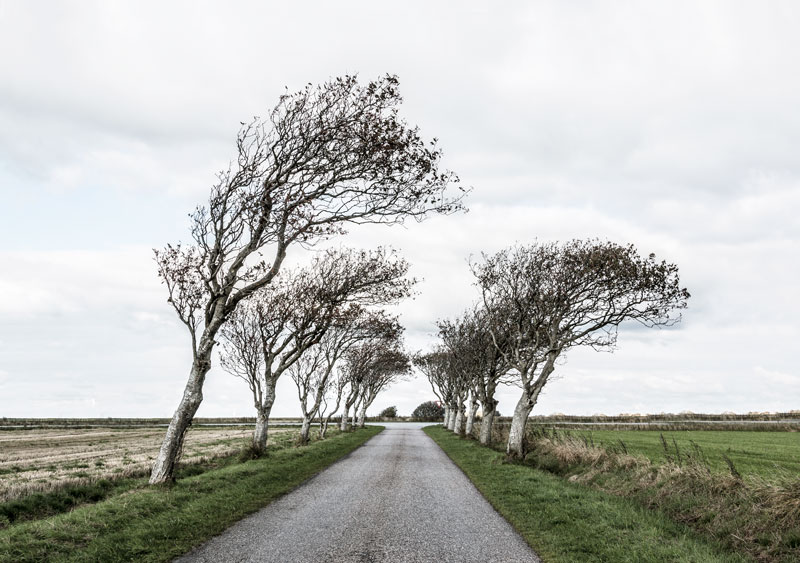 Bended trees in the harsh western wind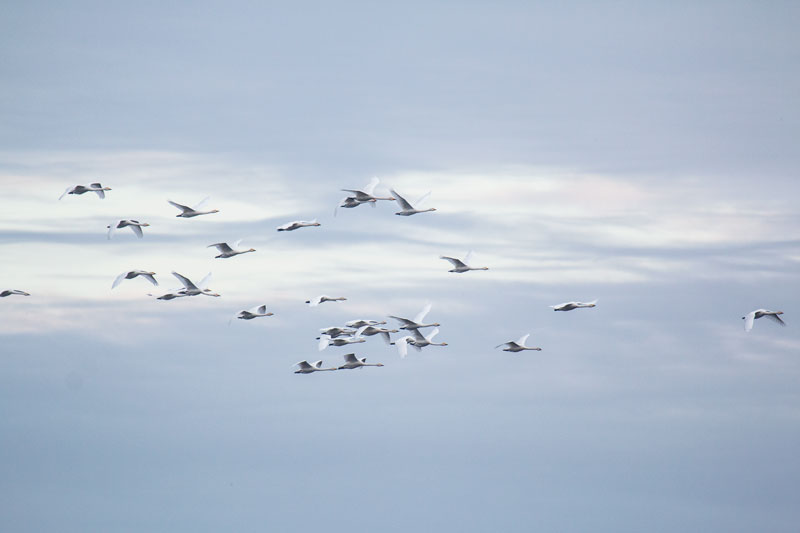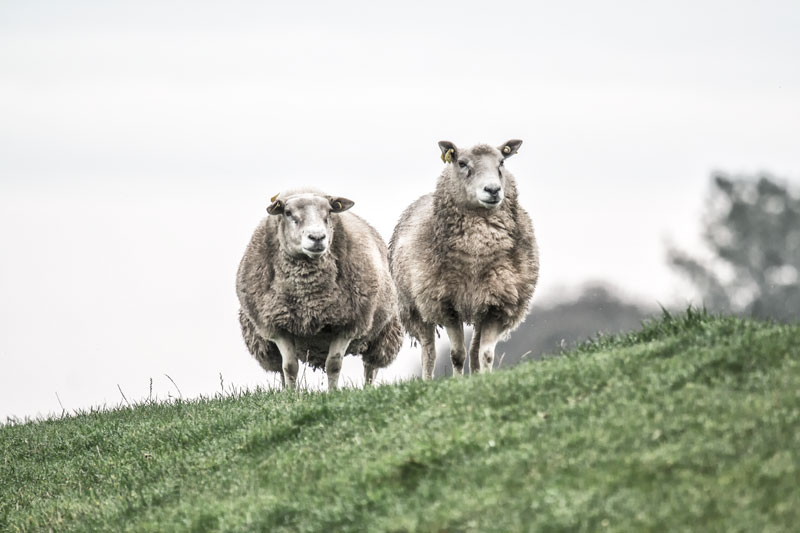 Save
Save
Save
Save
Save
Gem
Gem