Hills, cliffs and miles of heath and moor landscapes. The roaring North Sea and now also moose! Jutland just has more beautiful nature than any other region in Denmark.
And although I have lived most of my life in Jutland, I have not explored it enough. But last summer I finally had the chance to take a long weekend to the mainland of Denmark. We went on a road trip starting in the city of Aarhus, and drove in a loop around the Limfjord visiting some of the many beautiful nature and National Parks I have been dying to see for way too long. August would prove to be the perfect time for a Jutland getaway, when the purple heather blooms and makes the landscape even more adorable.
1. Mols Bjerge National Park
Our first stop was Mols Bjerge National Park at the Djursland peninsula close to Aarhus. Bjerge means mountains which is definitely an exaggeration, but it does not take much to impress us Danes! Our country is so flat that even the tiniest hills excite us!

The highest point of Mols Bjerge is Agri Bavnehøj with its 137 meters closely followed by Trehøje – three hills rising 127 meters. From the top there is a beautiful vista of the unique hilly landscape below with the rolling grass and scattered trees. Mols Bjerge National Park also contains the largest round barrow in Denmark called Porskær Stenhus.

At Mols Bjerge we stayed at Thorup Guesthouse in the small town Knebel just a few hundred meters from the park.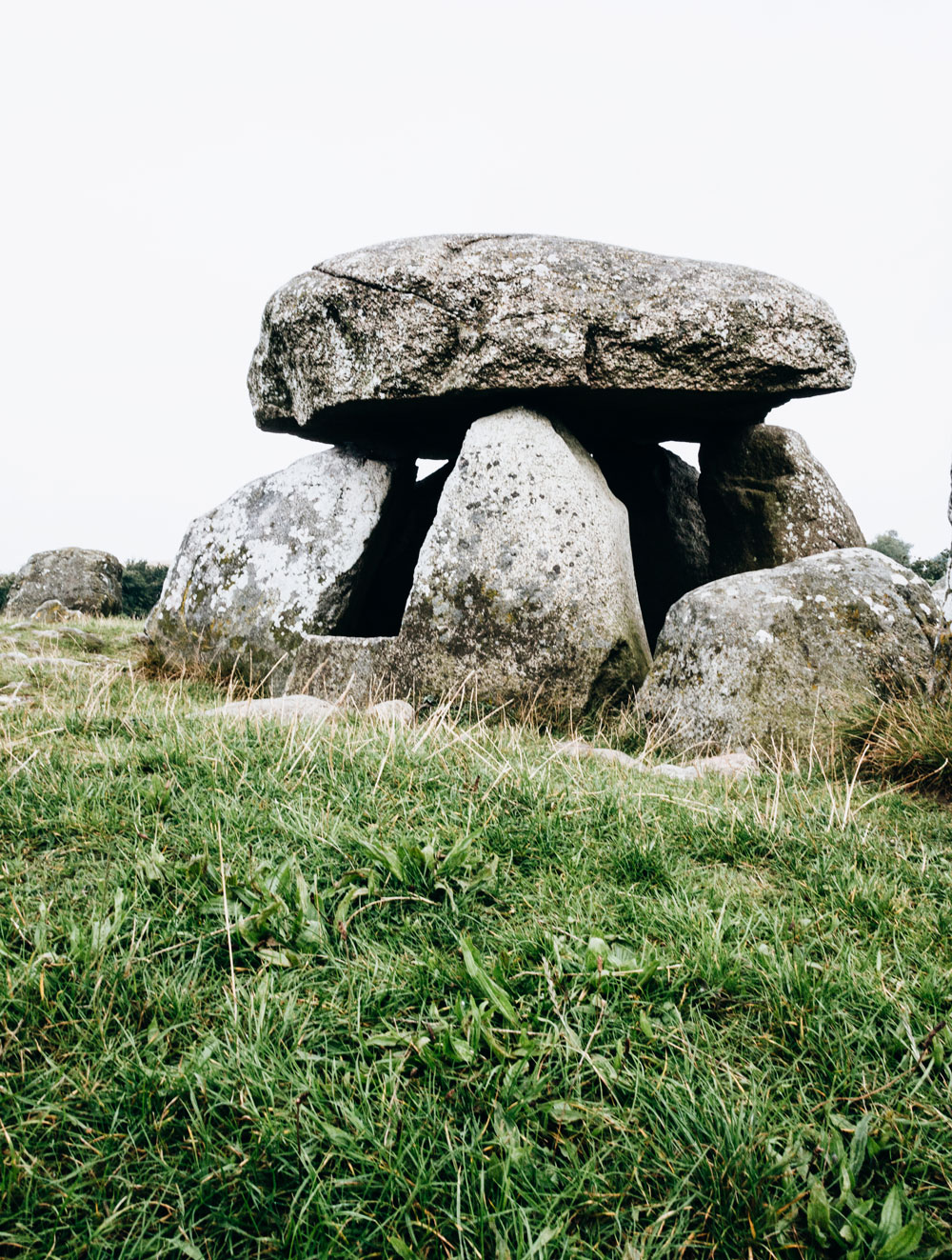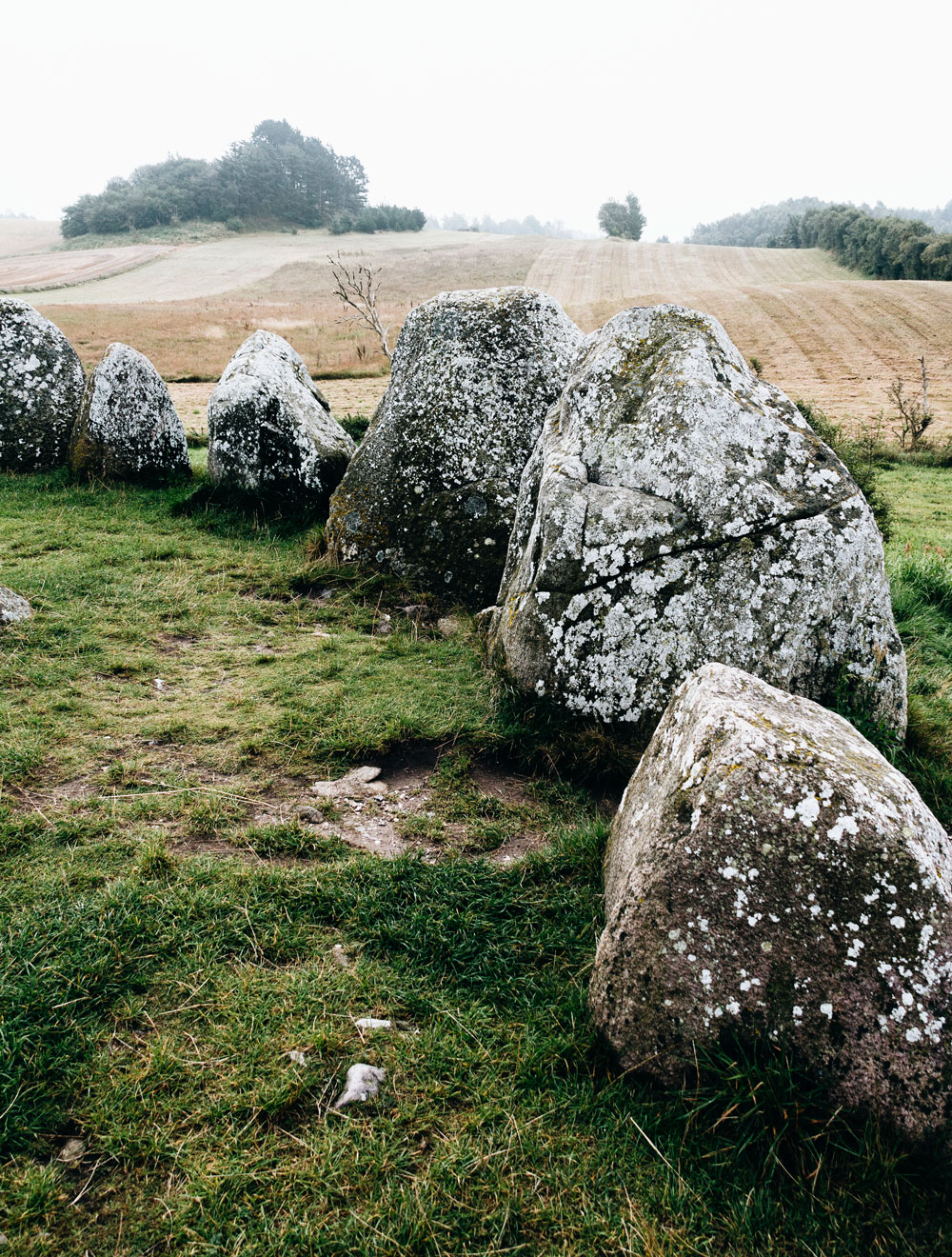 Porskær Stenhus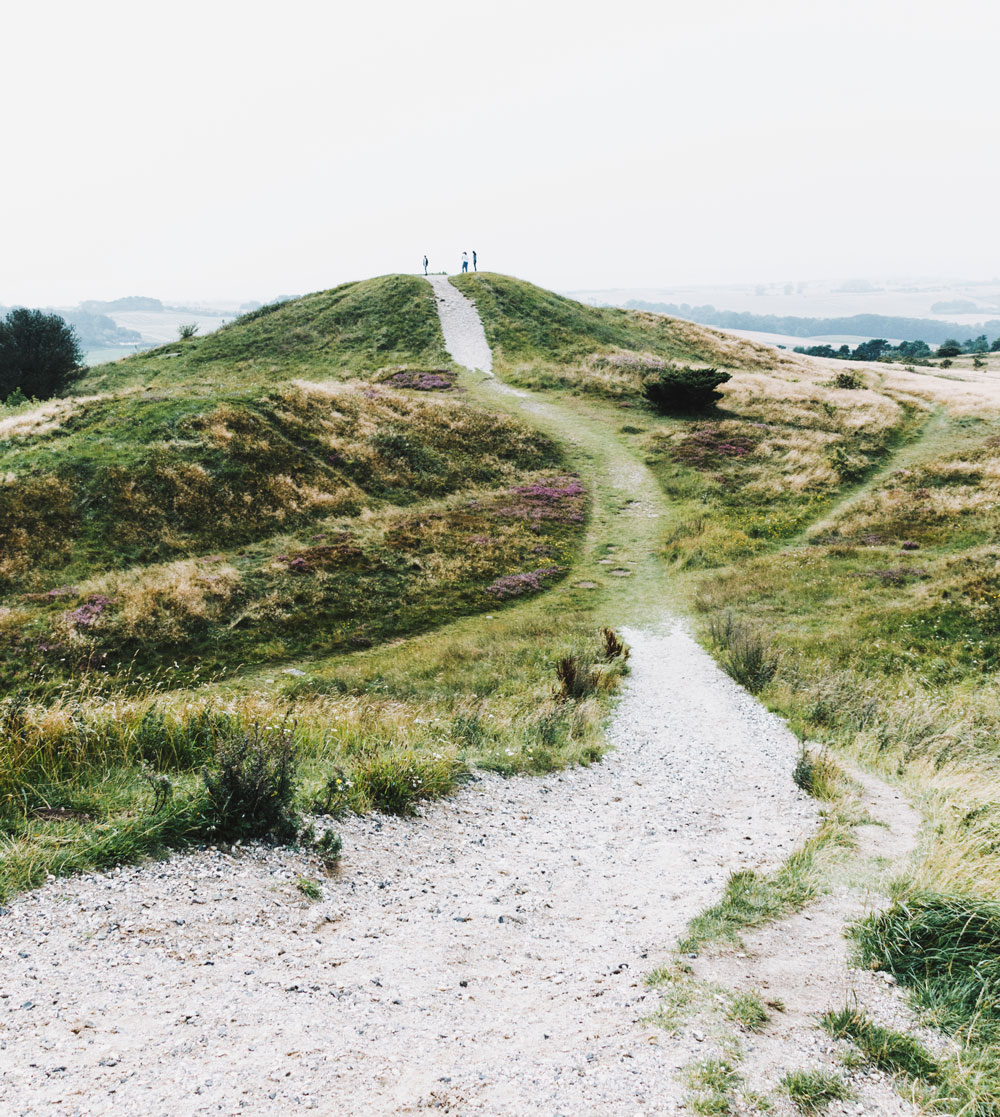 Enjoying the view from the top of the three hills Trehøje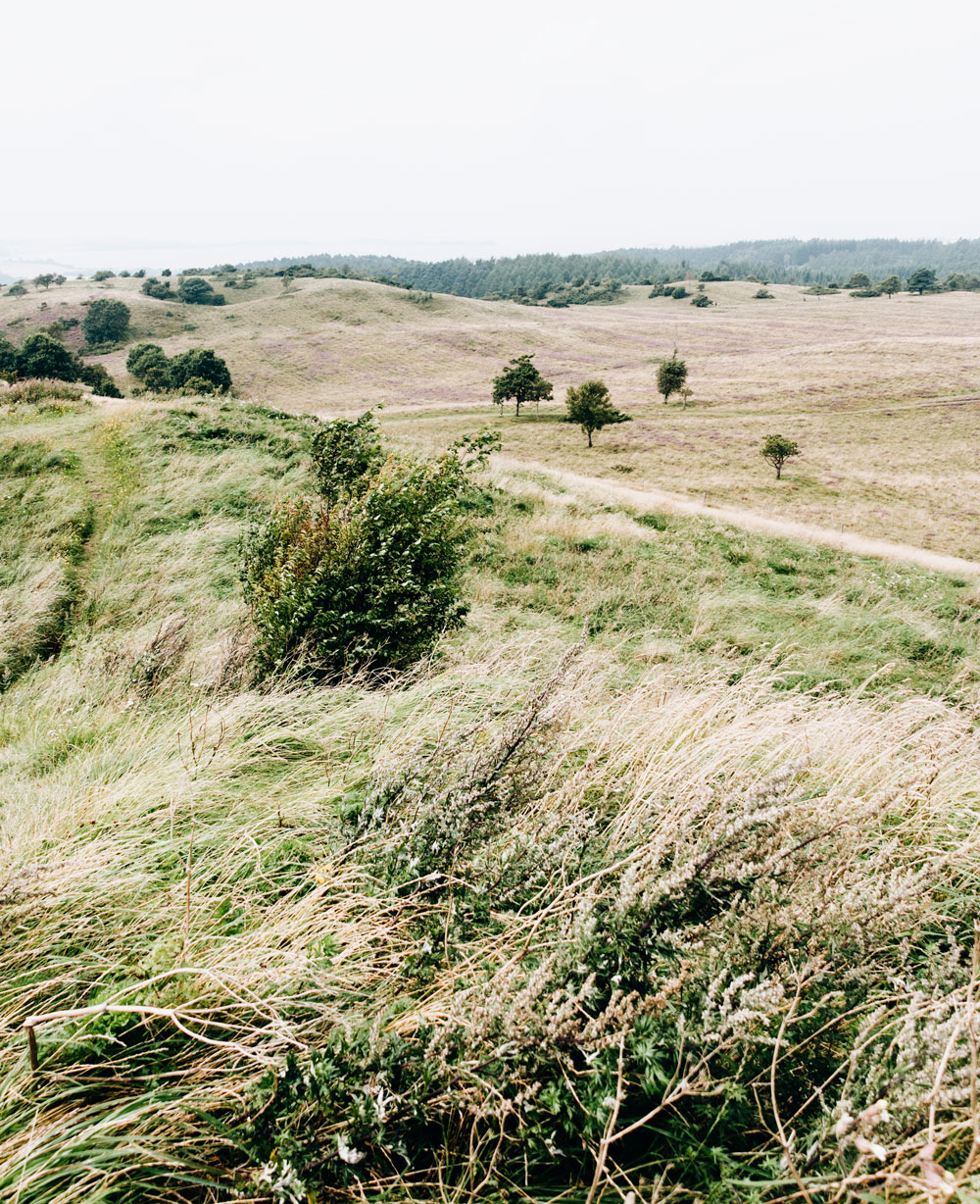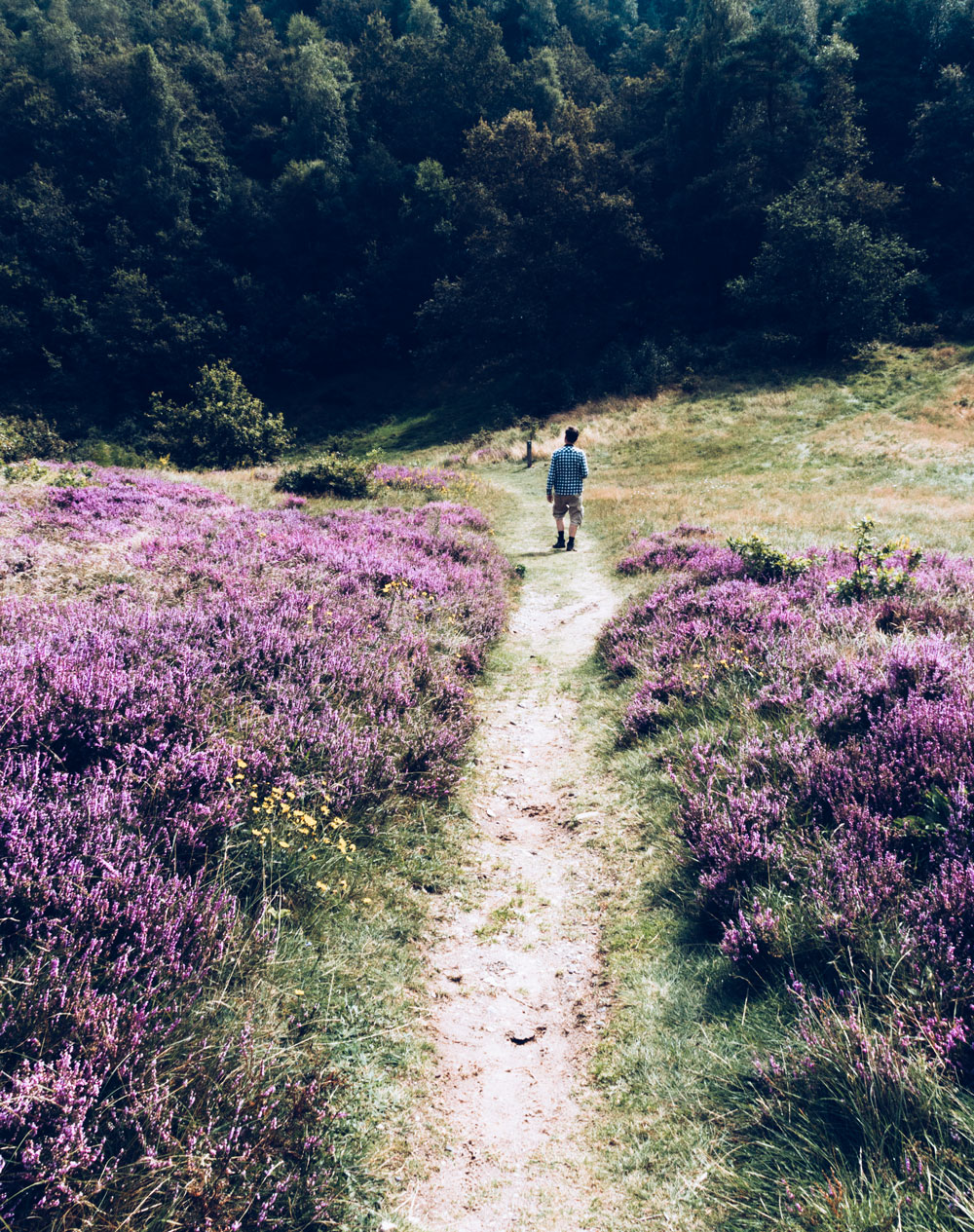 If you get tired of walking up, you can also find a hole to wander down. This is the 50 meters deep Tinghulen
2. Lille Vildmose
Next stop was Lille Vildmose (meaning small wild moor)  a nature park with over 70 square kilometres of moor landscape. It is also the only place in Denmark where you can spot moose! It is easy to bring your car and park it next to the one of the many observation towers. From there you can watch the endless moor landscape from above and maybe spot a golden eagle or a moose! But the best experience you will get, if you take one of the wooden trails into Portlandsmosen or Toftemosen.
9 moose are living in Lille Vildmose so there are no guarantee of seeing them – unfortunately! But you can follow them on GPS to get an idea of where they roam. However, there is some delay on the data so the animals can remain wild and not be chased by crazy nature photographers all day long! I really wish I could show you a photo of a Danish moose here, but no luck this time!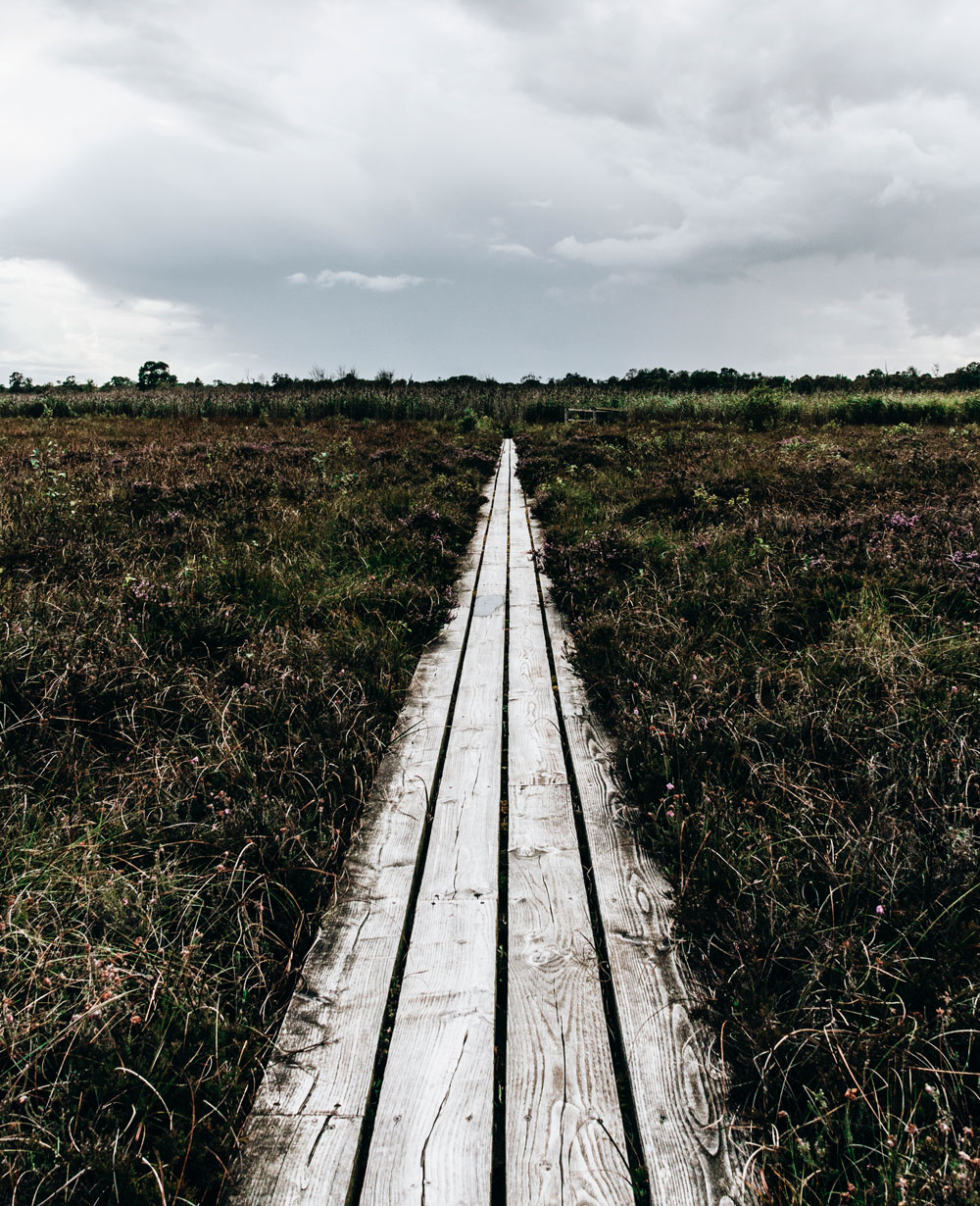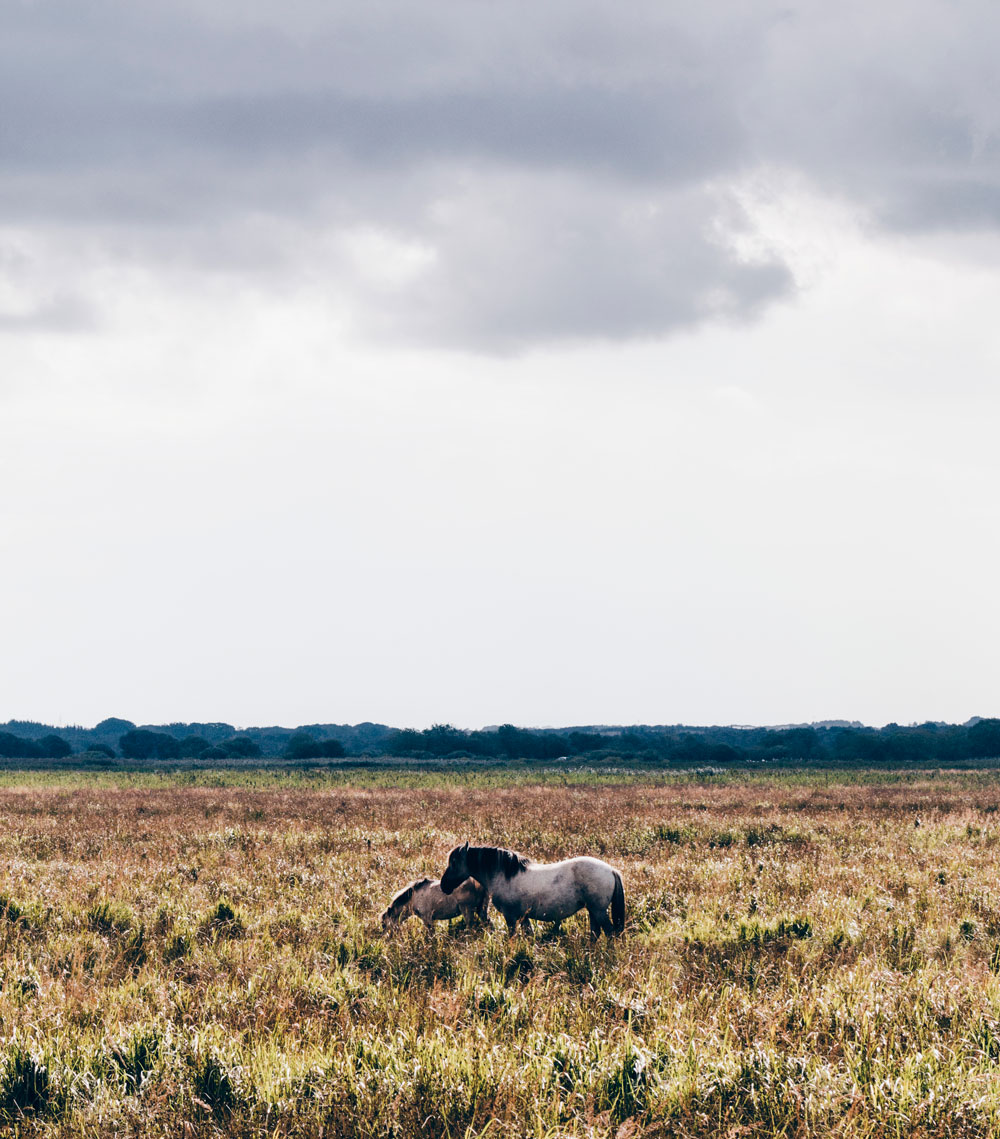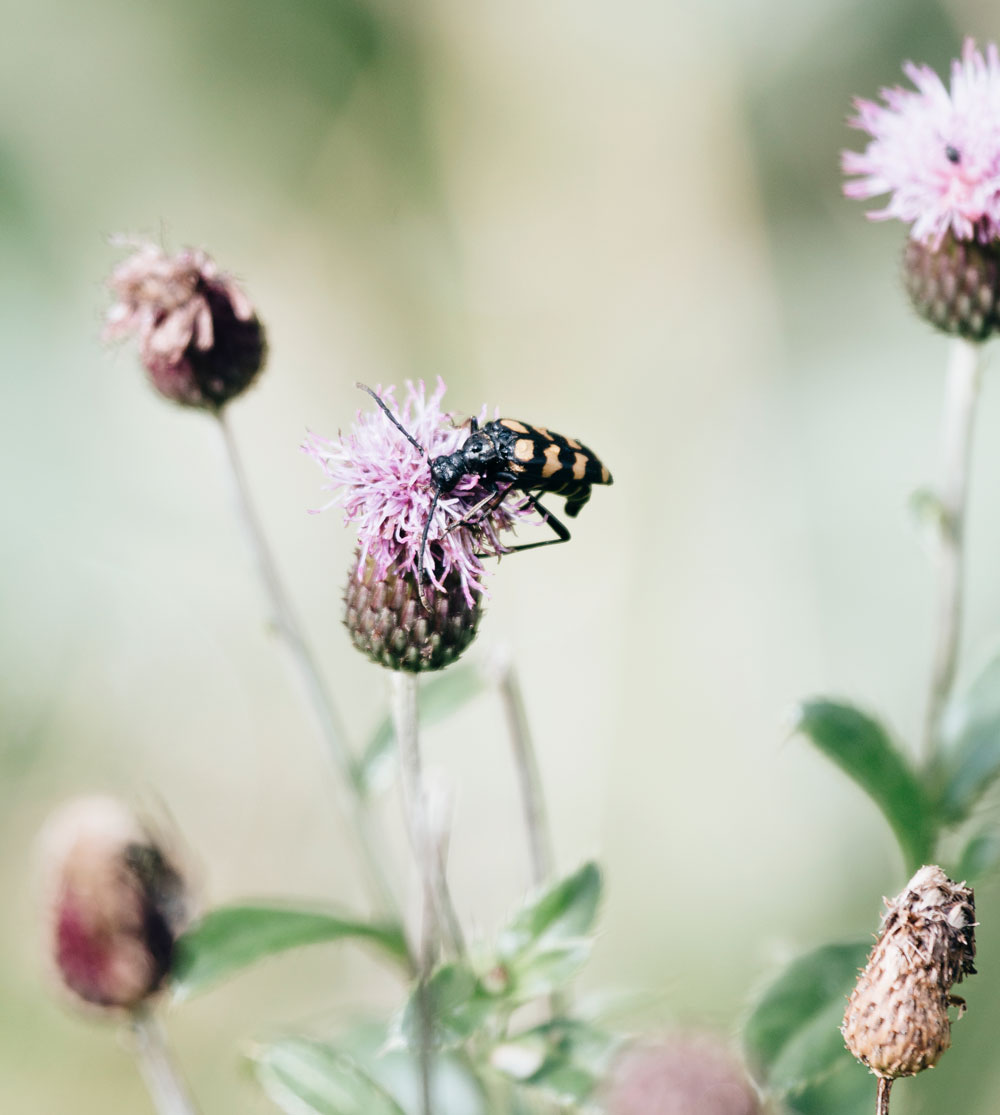 3. Rebild Bakker
It is a huge mistake that I have never been to Rebild Bakker before. It is so beautiful! The steepest green hills covered with purple heather and sheep like little white dots in the  distance. And what a view from the top!

At Rebild Bakker we stayed brilliantly at Comwell Rebild Bakker only 500 meters from the park entrance.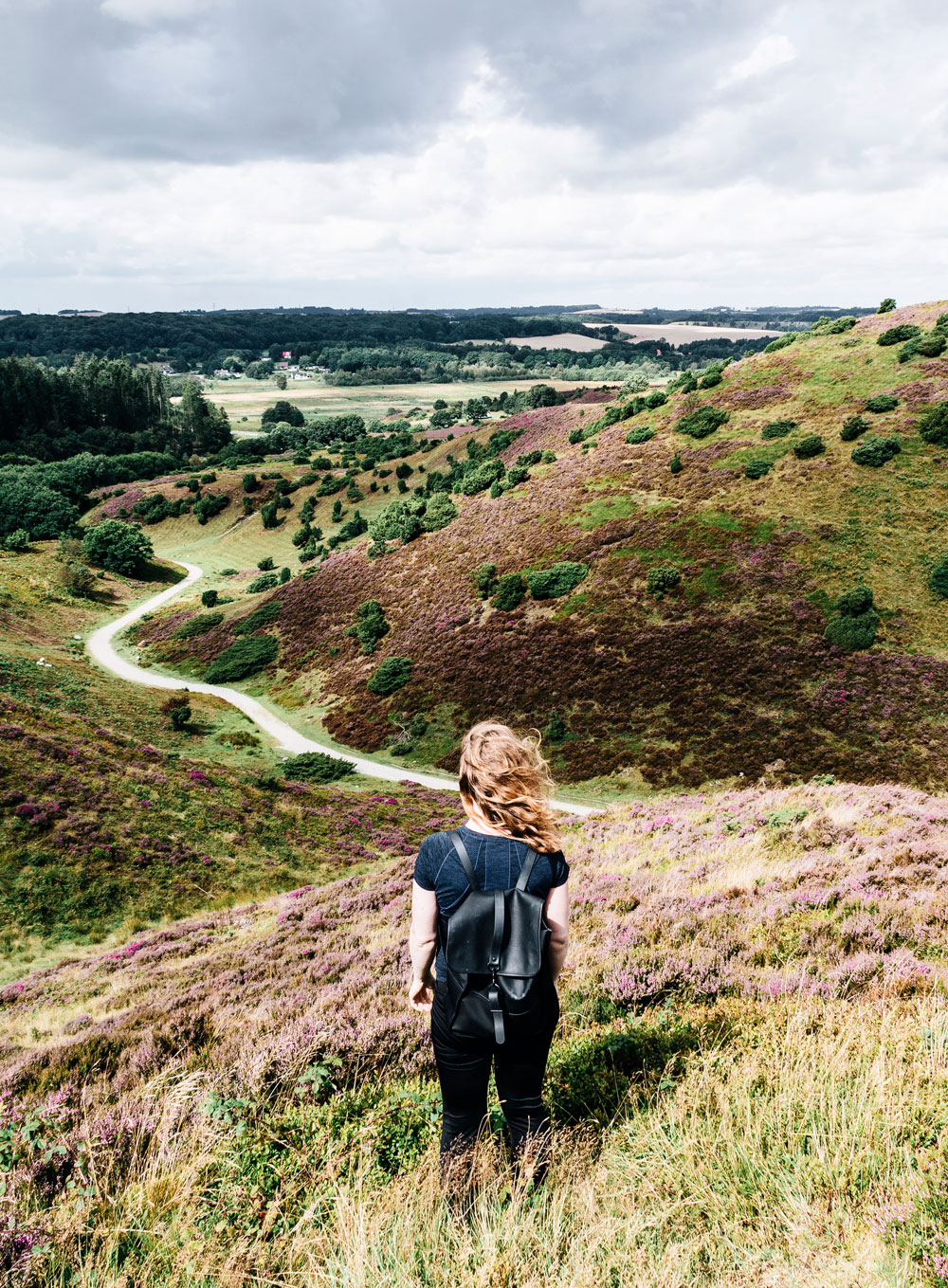 4. Bulbjerg
In the evening we reached the North Sea to a place I have dreamt of  visiting for a long time – the Jutland cliff Bulbjerg! The weather was typically Danish – grey and wet – but suddenly a rainbow appeared above us! Just before sunset, the sun broke through the clouds and gave the Bulbjerg cliff the finest golden color.
For a moment I felt like I was back on the Algarve Coast in Portugal – especially if you check out this picture from 1977. The rock that once stood next to Bulbjerg is called Skarreklit but was unfortunately crushed by the water in 1978. The remains can still be seen at low tide and quiet weather. I can't believe that Denmark once had free-standing rocks as well!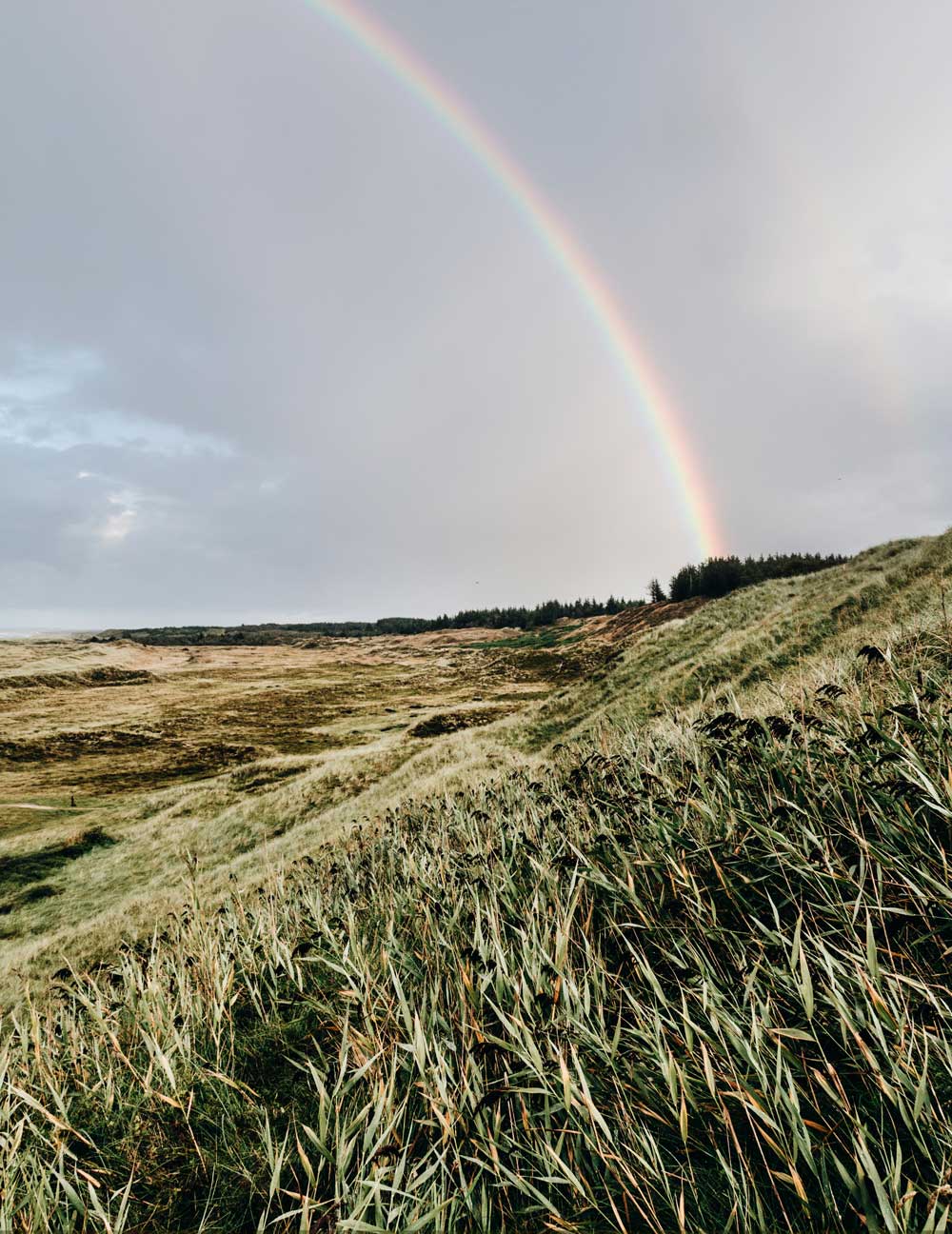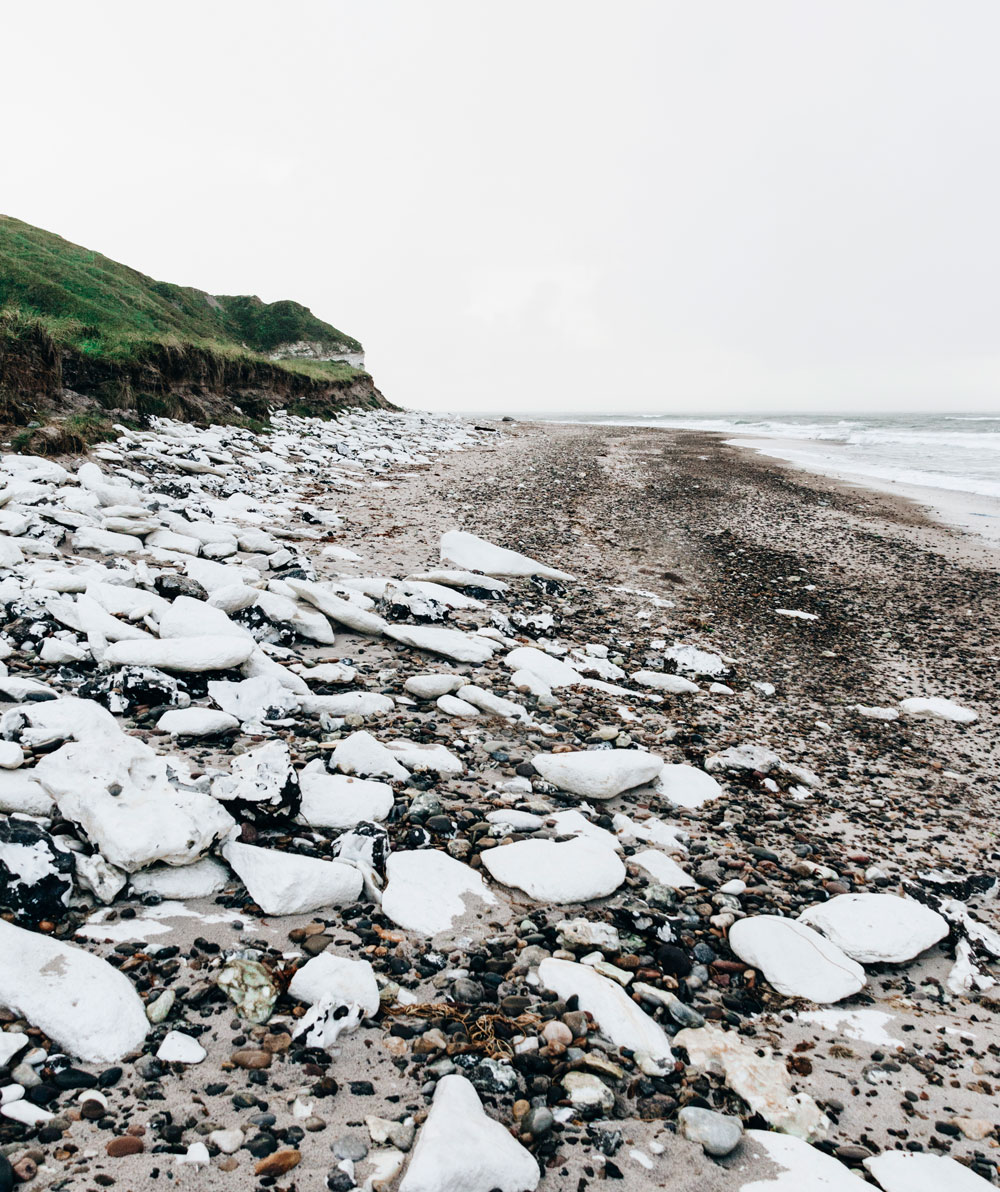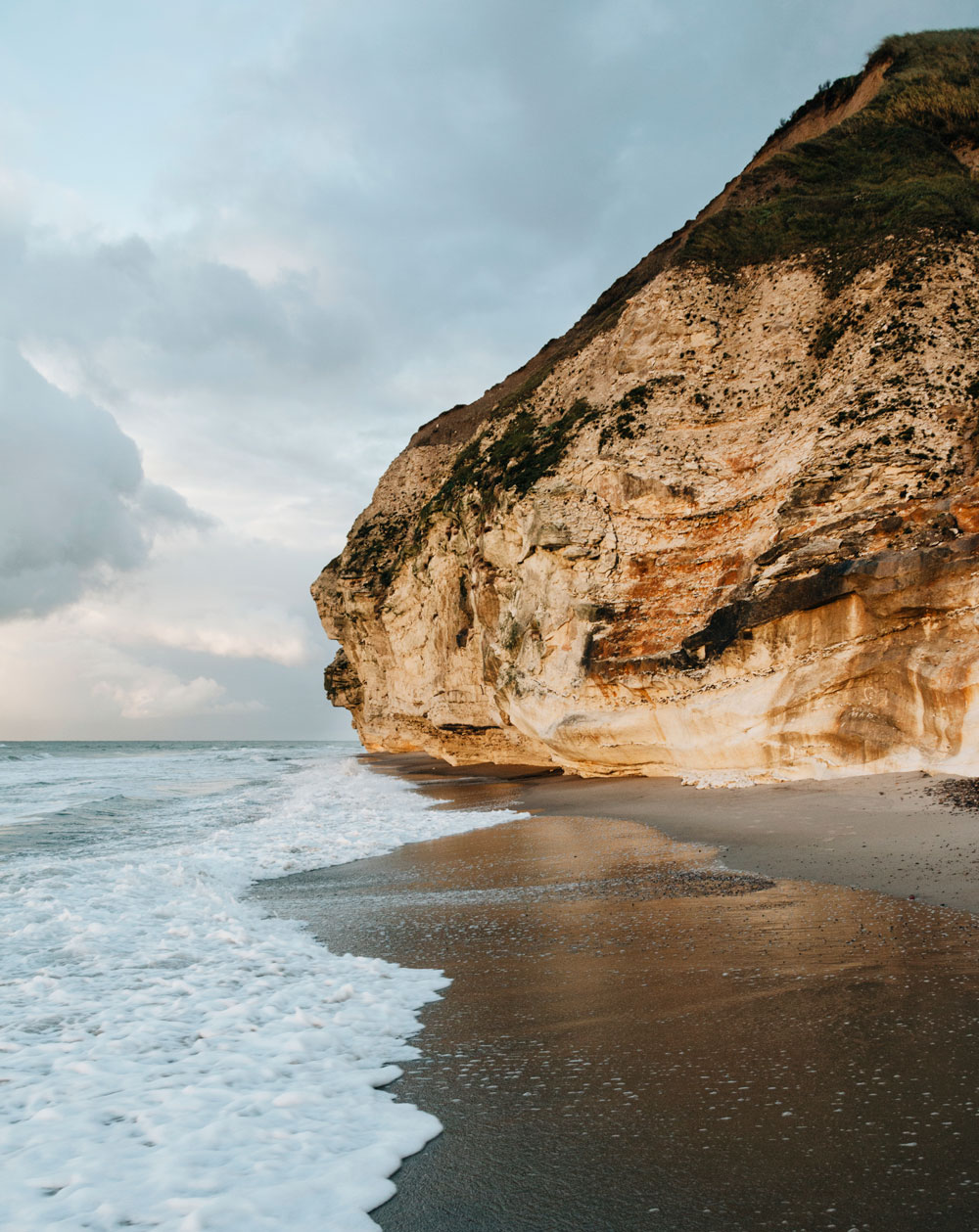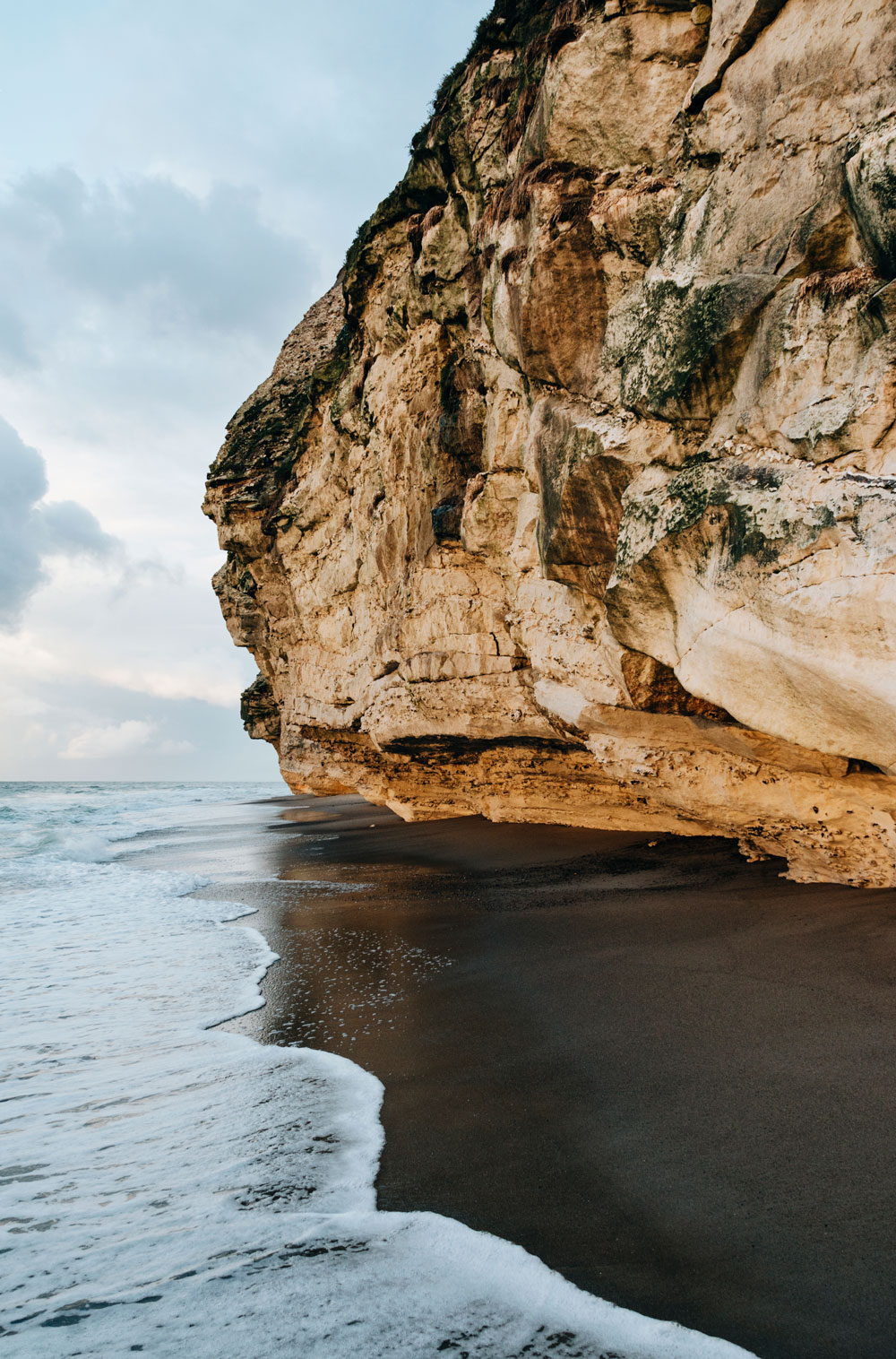 5. Hanklit at the island Mors
Mors is an island in the Limfjord and since I have previously visited its neighbor island Fur and admired the impressive moclay slopes – I simply had to see the moclay slope Hanklit on Mors as well. At Hanklit we walked along the water, where the layers of volcanic ash and clay are visible along the slope. This beach is perfect for finding fossils – we found a petrified sea urchin! A trail leads up to the edge of the 60 meter high slope and from here you have an amazing view

At Hanklit we lived at Heltoften B&B which is a beautiful privately owned B&B just a few kilometres drive from Hanklit.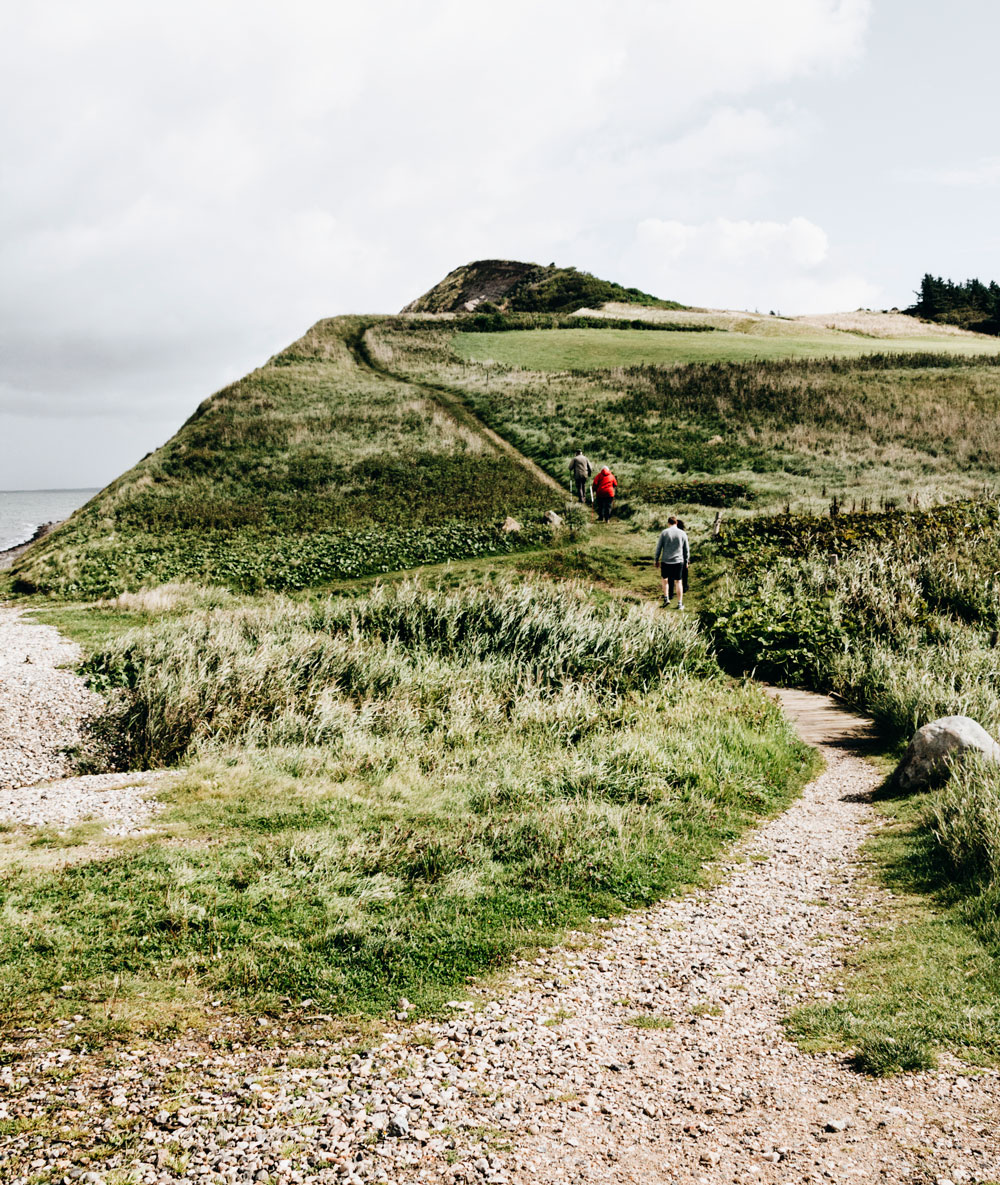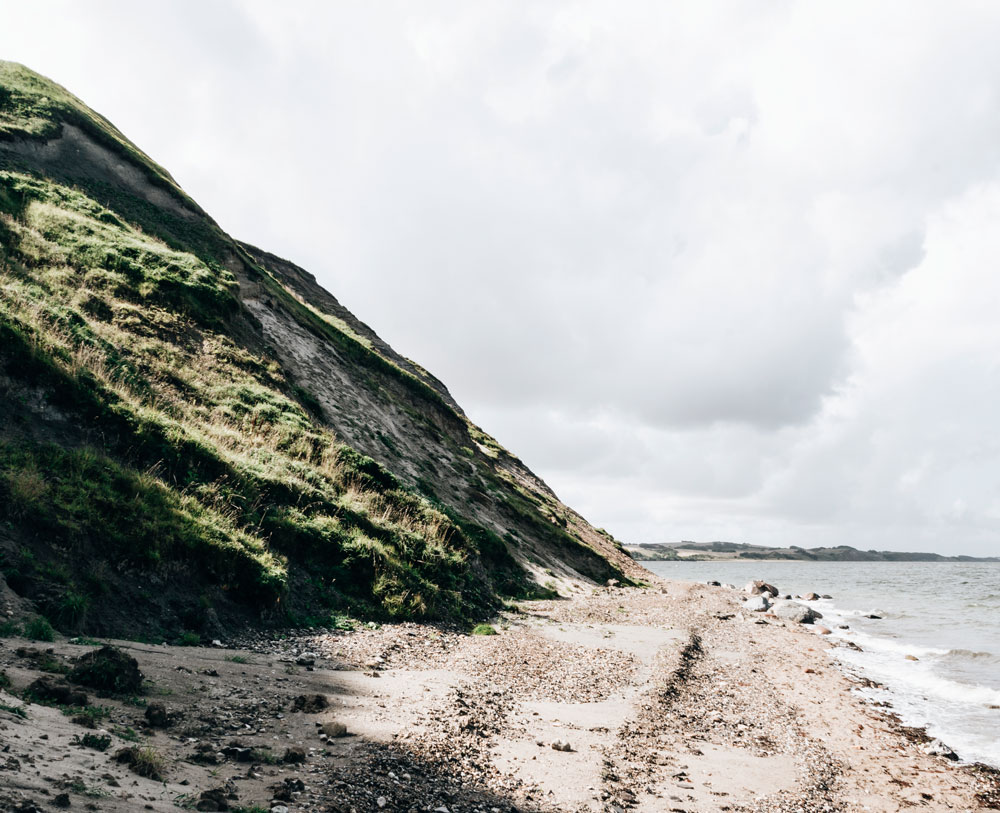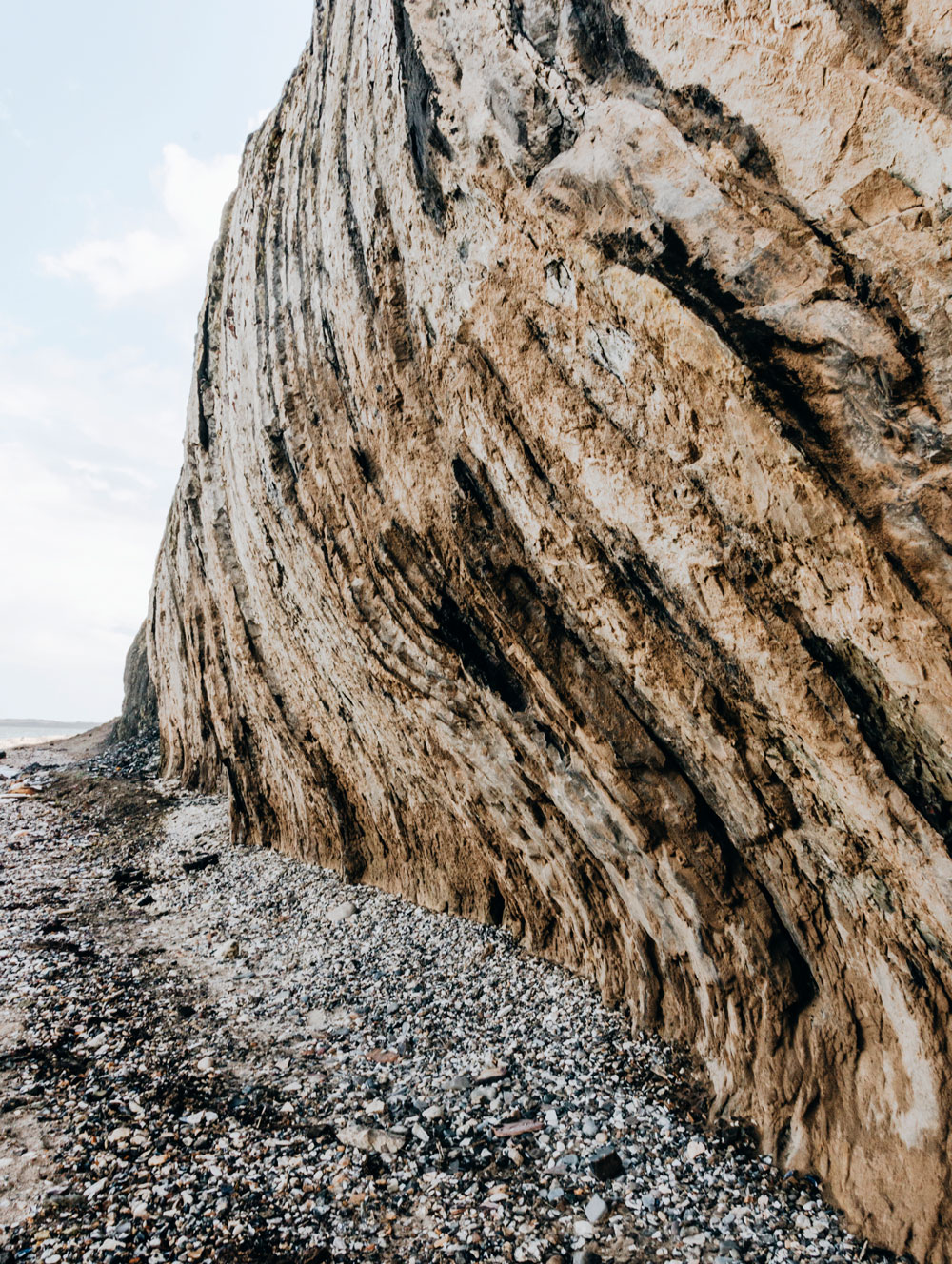 6. Kongenshus Hede near Viborg
I have always been fascinated by these large heath landscapes. Around year 1800, a quarter of Jutland was covered by heath, but by 1950 it was all cultivated and only 2 % remained. Fortunately Kongenshus Hede in Viborg was preserved and is now one of the largest heath areas in Denmark with its 12 square kilometres. So of course, we had to make a stop here and have lunch amongst the endless purple heather and cute sheep before heading back to Aarhus to catch the ferry back home.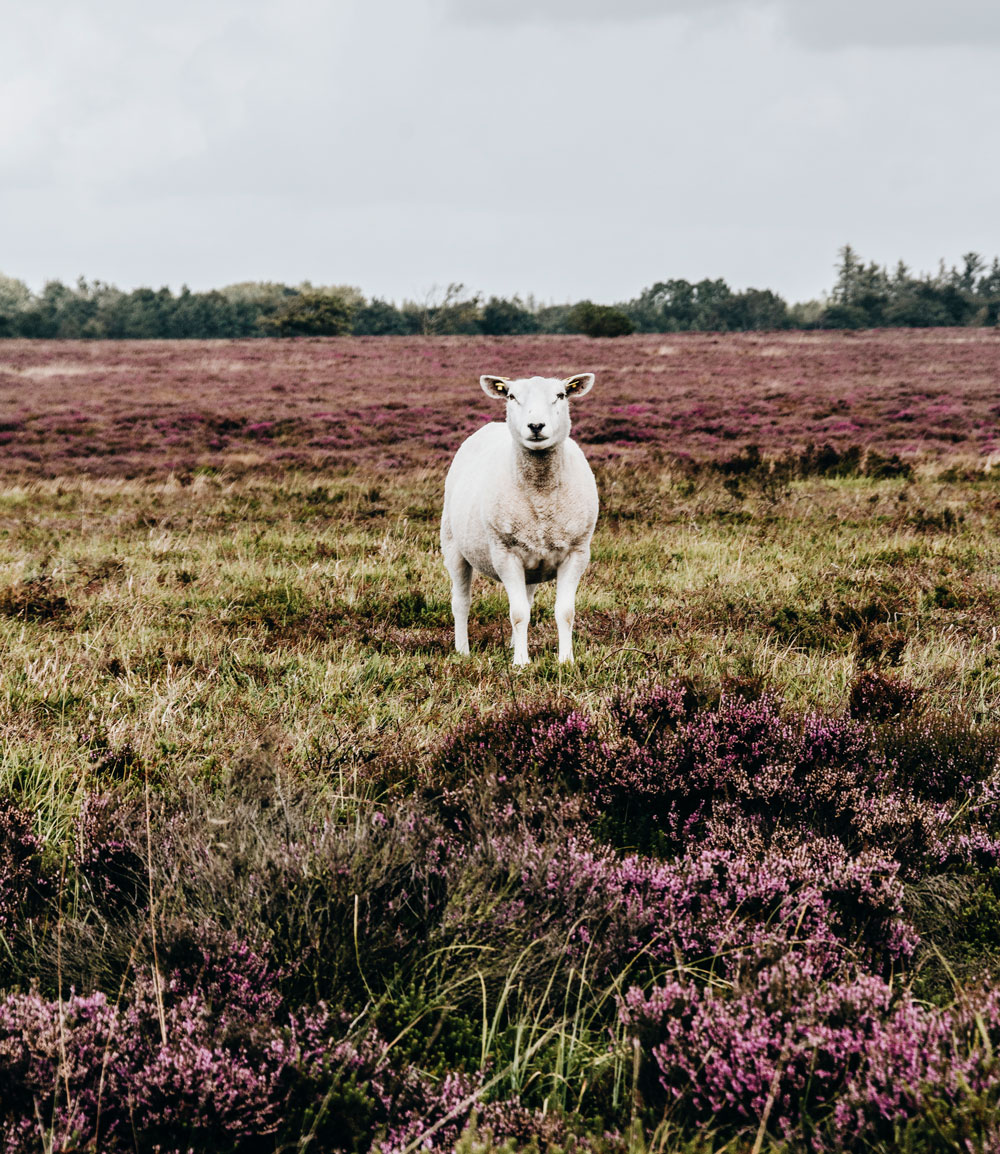 Heaths are often sandy areas with poor soil. It quickly turns into forest if it is not kept down by grazing animals like sheep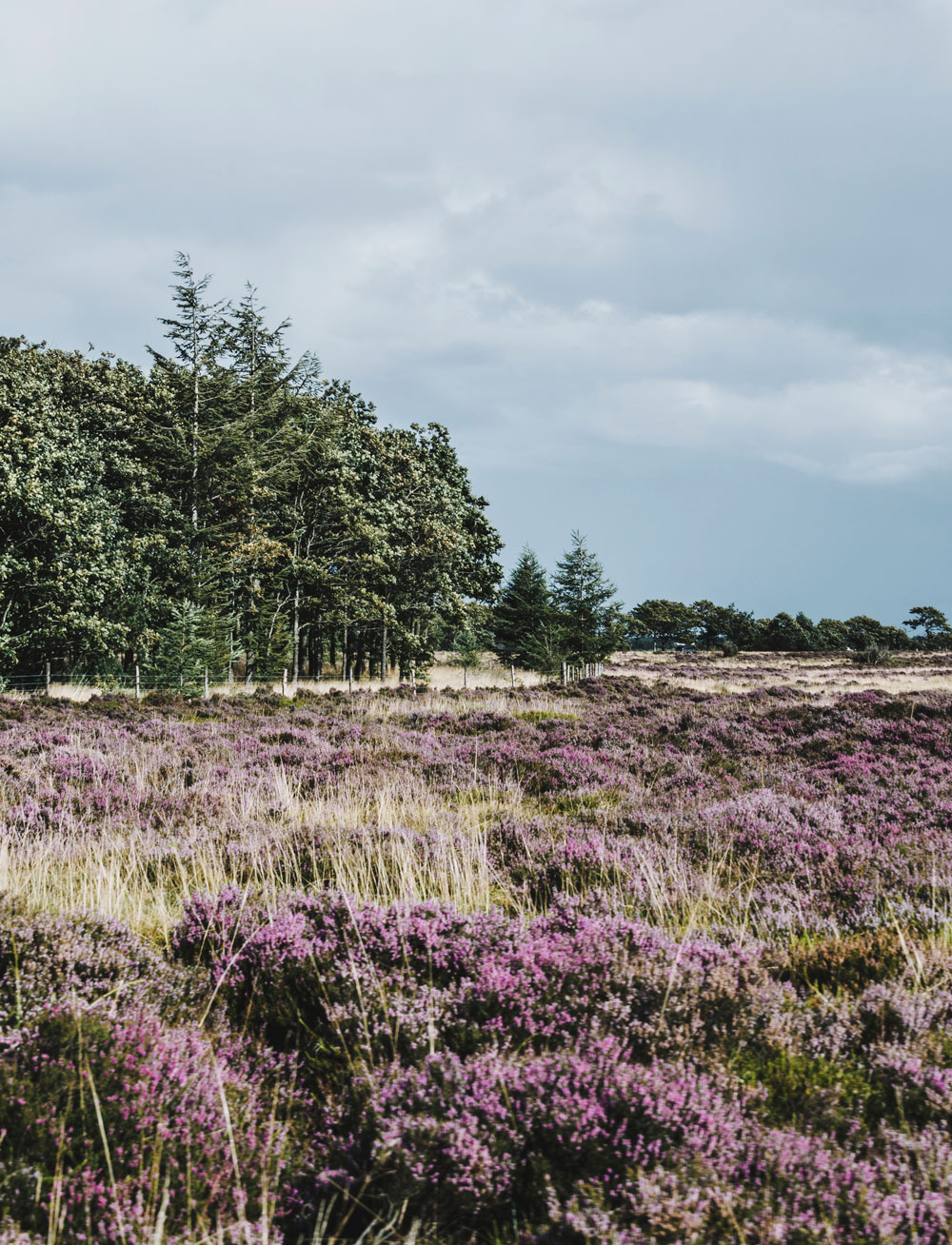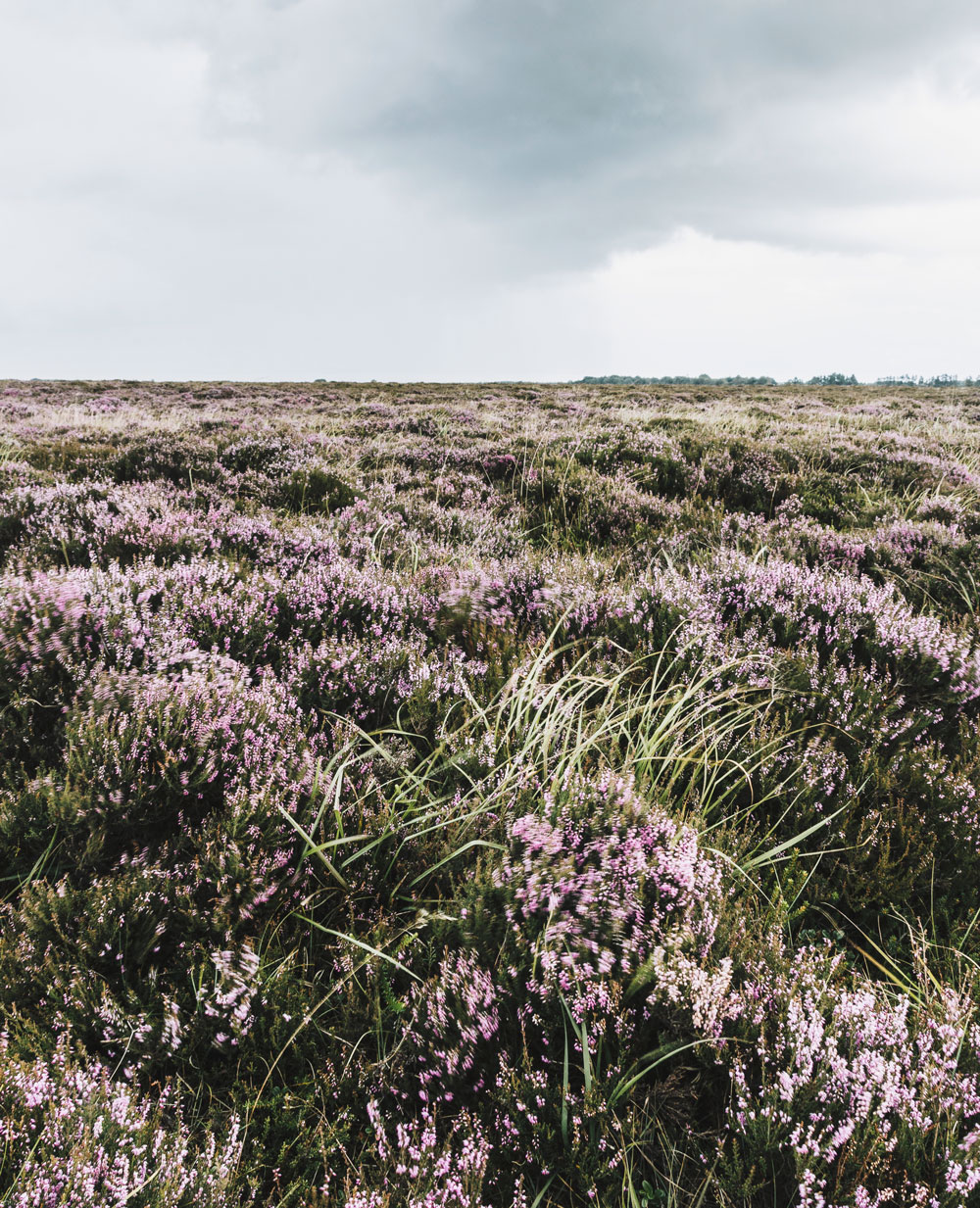 Gem