Monument Valley is the ultimate Wild West landscape. The characteristic flat-topped sandstone buttes are everywhere around you. Even if you have never been there before the place might look familiar to you as it has been used in numerous Wild West films and music videos.
The park lies between the border of Utah and Arizona and is owned and run by the Navajo Indians. It is part of the Navajo Nations – a large Navajo Indian reservation. I find it fascinating how these very different communities in the US have established themselves like tiny countries within a country.
The classic Monument Valley views
Most of the park is accessible by private vehicles so after paying the entrance fee you free to explore the 17 miles long Valley Drive Loop. Driving among these giant rocks formations is a magnificent experience. The baking desert sun and the red dust beneath your feet. Book a horseback tour and pretend you are John Wayne.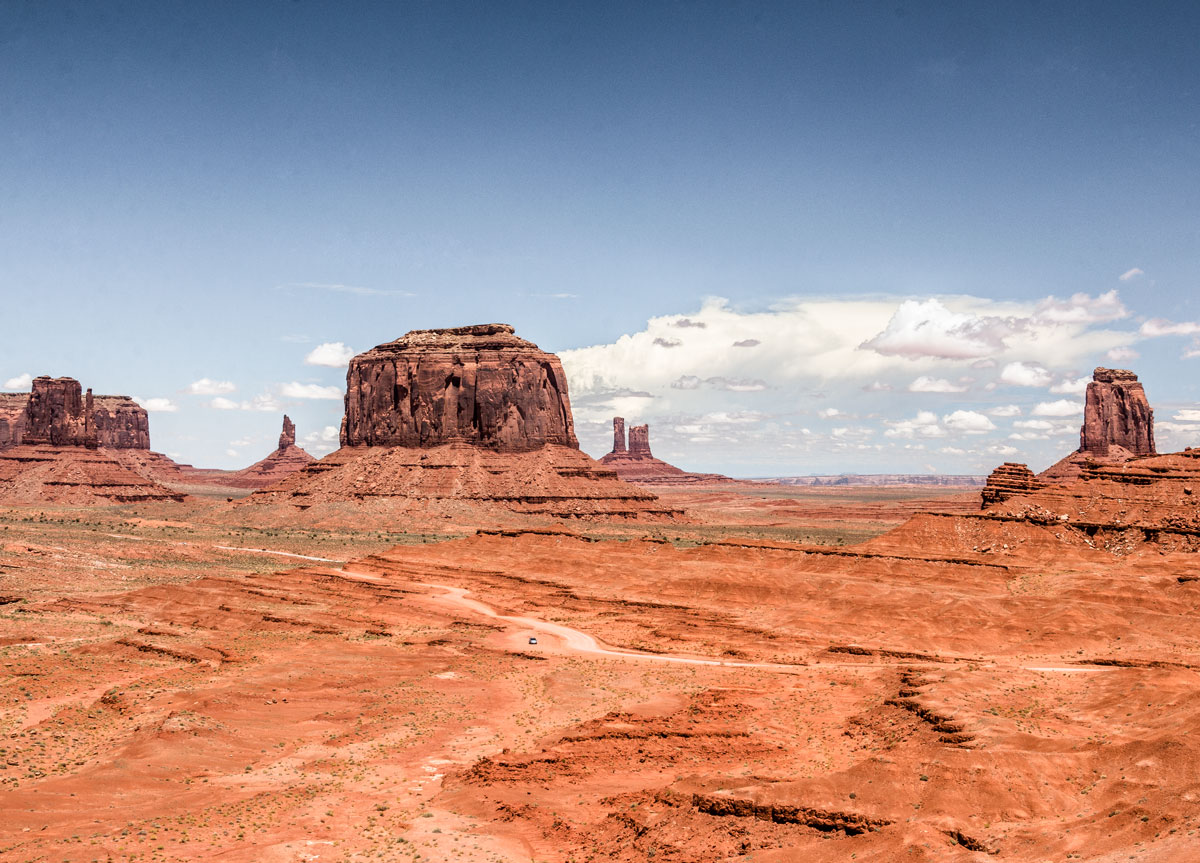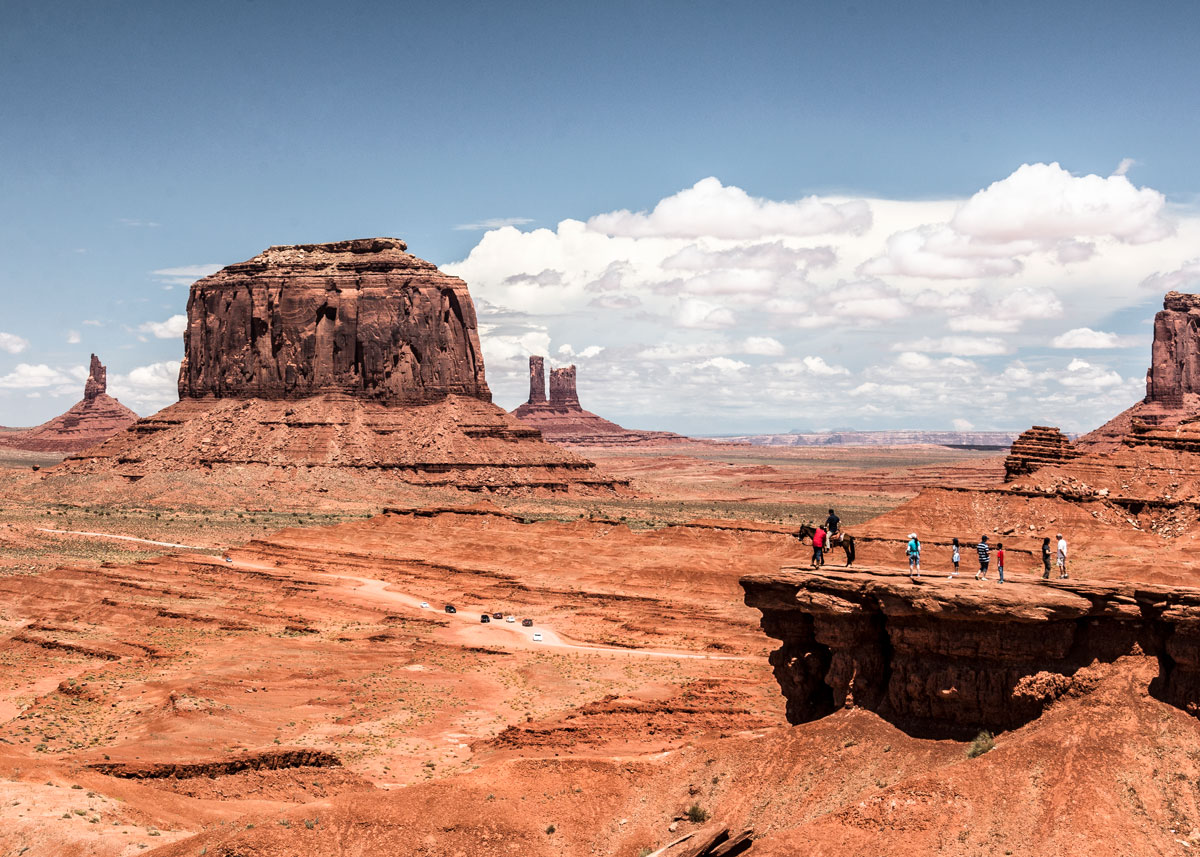 John Ford's Point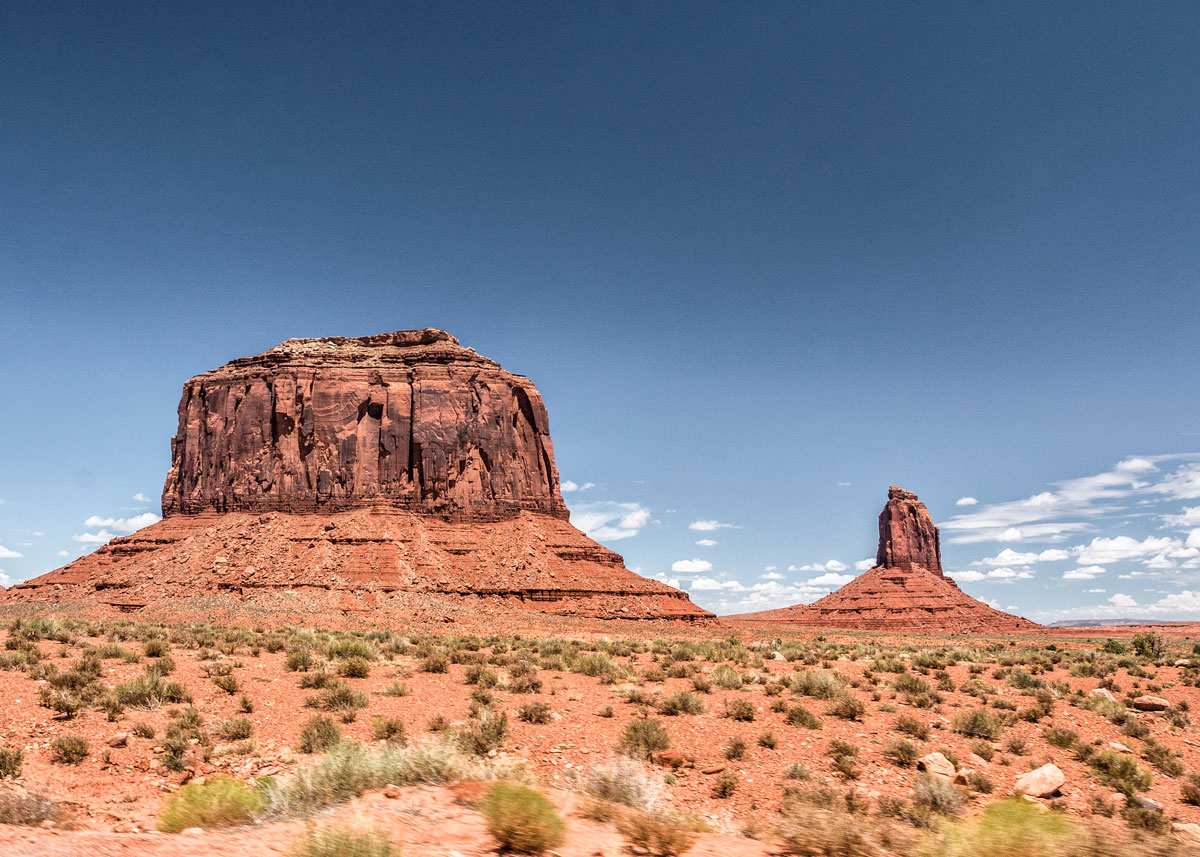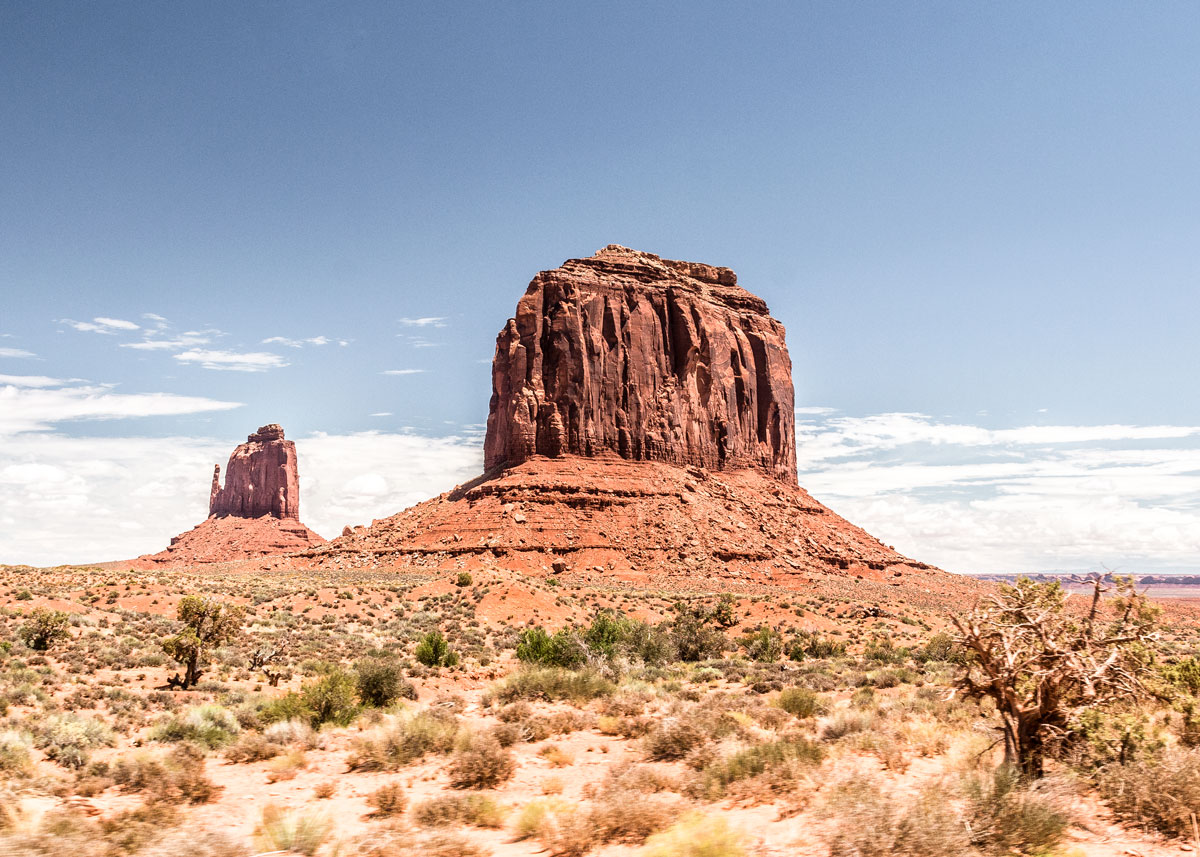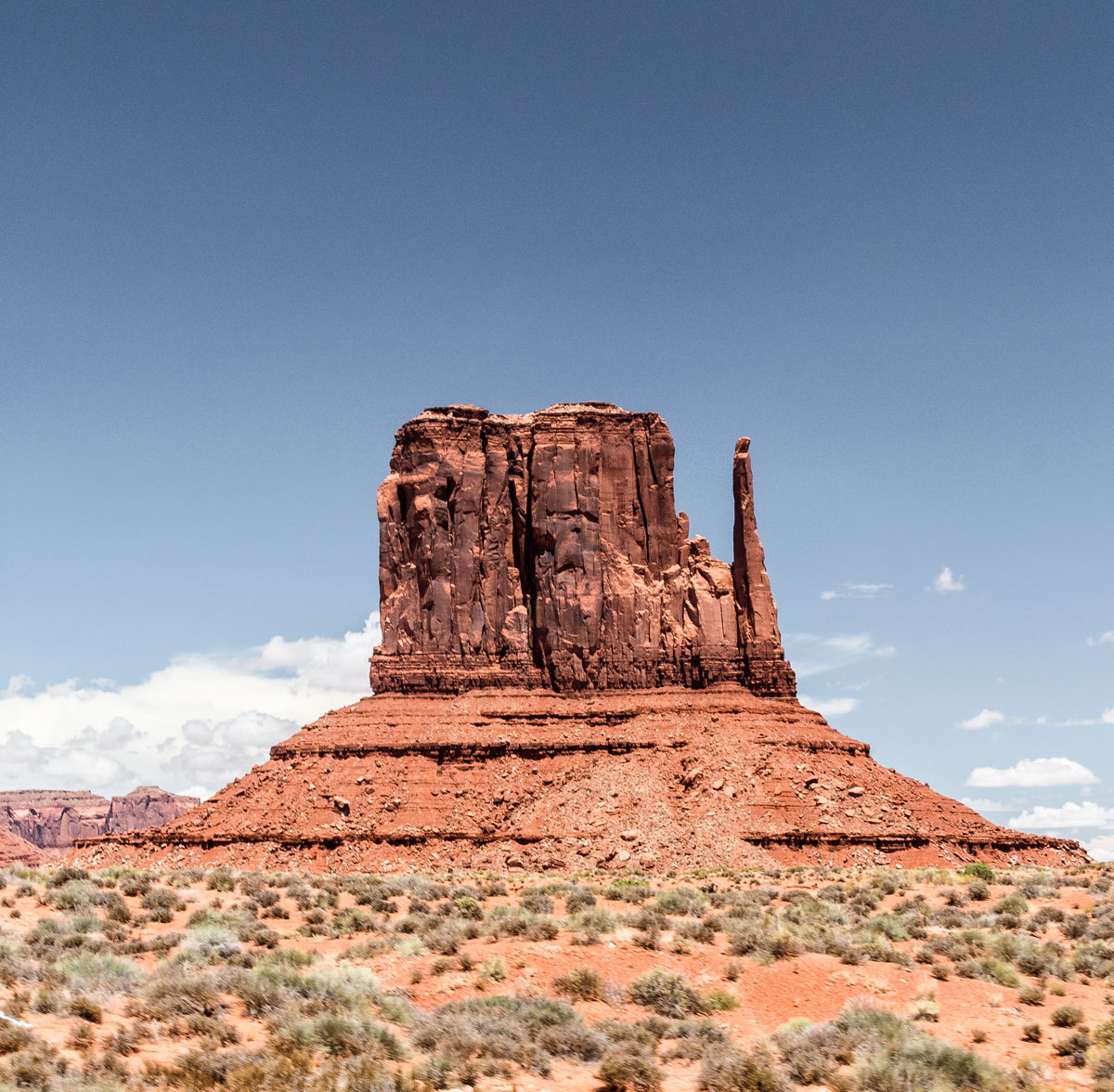 West Mitten Butte
The Monument Valley jeep tour
Apart from taking you around the Valley Drive Loop the jeep tour will also take you down a bumpy dirt road where no private cars are allowed. The highlights of this trip are two arches with the poetic names Ear of the Wind and Eye of the Sun. Our trip also included a visit to a traditional Navajo dirt hut. It seems like every rock and petroglyph found here tells the story of a life that was once very linked to nature and the animals found here.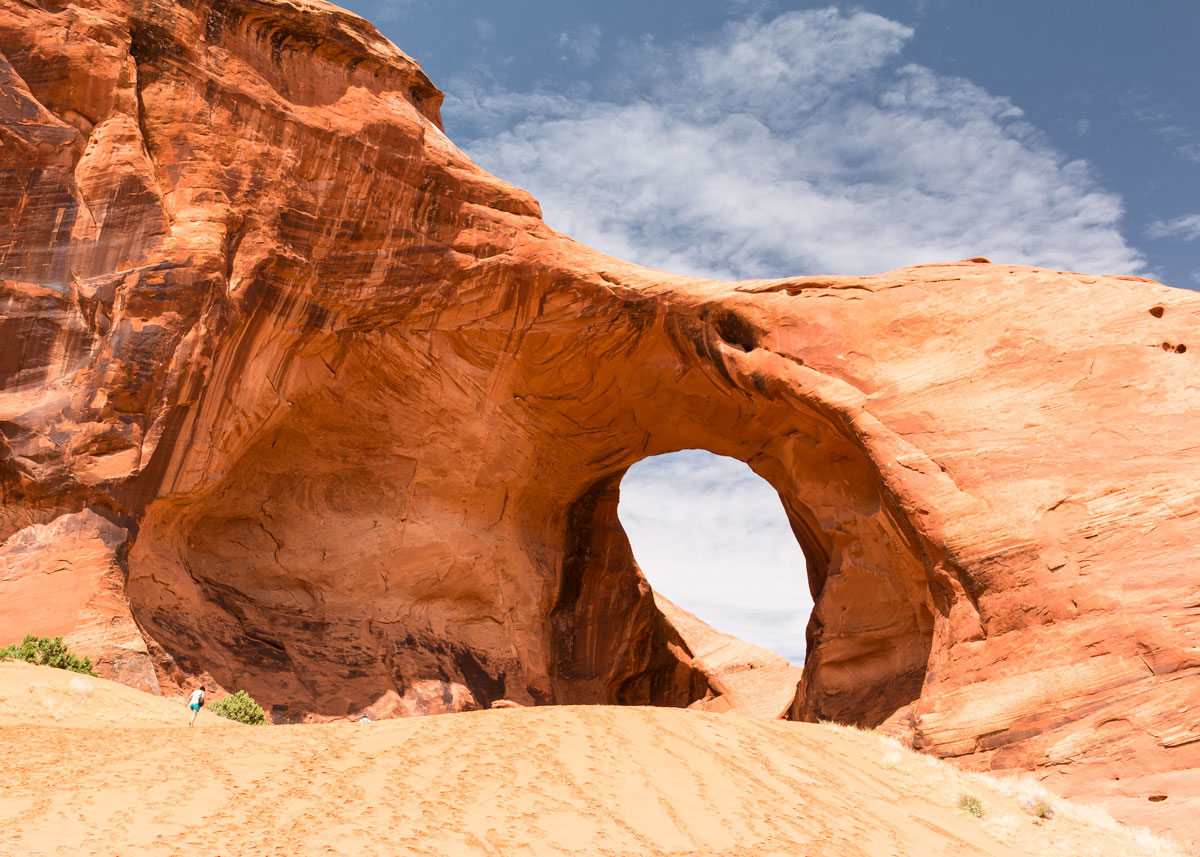 This awesome arch is called Ear of the wind. See tiny person for scale!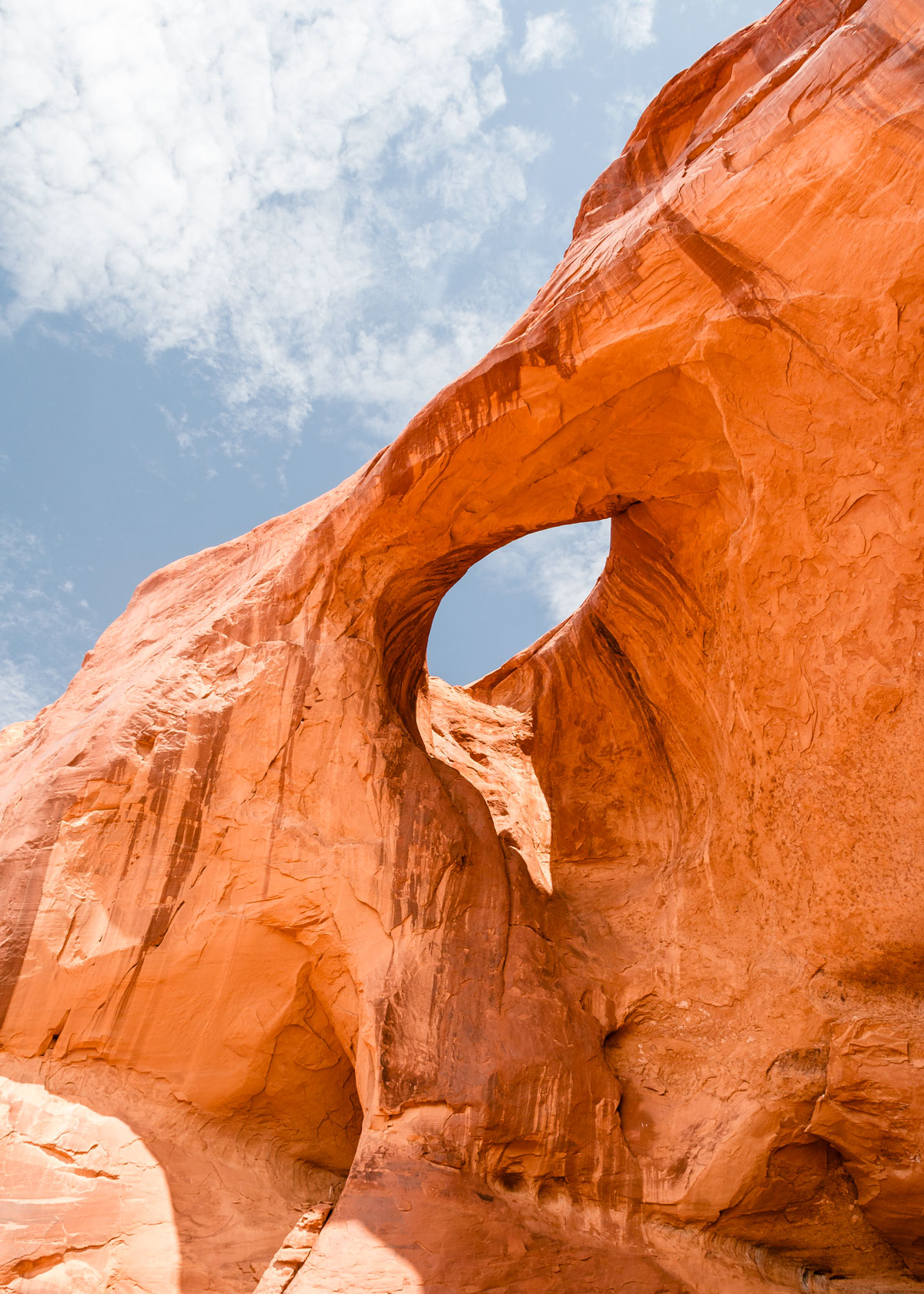 This beautiful arch is called Eye of the Sun. And it does looks like the eye of some giant creature!

Gem
Gem
Save
Save
Gem
Gem
Gem
Gem
Gem
Gem
G
Save