The Algarve Coast airport is situated right next to the large wetland area Ria Formosa – a nature park with an incredibly rich bird life. So it was almost impossible for a bird lover like me not to stop by on my visit to the Algarve Coast. I had also read that flamingos are often seen in the area, which only increased my enthusiasm!
After a short ride with bus 16 from Faro airport I arrived on Faro beach which is practically a long narrow island with the sea on one side and the wetlands on the other. I stayed right on the beach in a beautiful modern hostel where spoonbills wandered about right outside my window. The very first evening I got good pictures of the birds just by walking the few meters down to the water's edge.
Ria Formosa extends over a large area, but near the airport is a great trail called Ludo. The Ludo trail starts right where the bridge to the island starts (bus 16 also stops here) and takes you through a myriad of salt lakes. Early the next morning (birds are  most active just after sunrise) I walked out on the Ludo trail with my binoculars and my camera. And hoped to meet the flamingos!
Bus 16 from Faro Airport to Faro Beach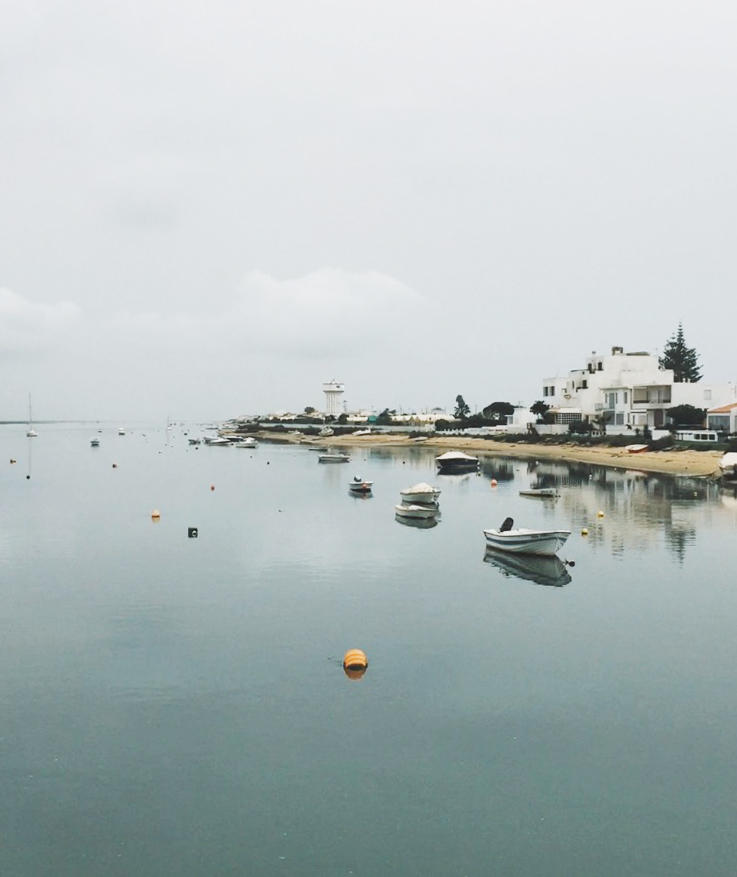 I stayed in one of the houses here on Faro beach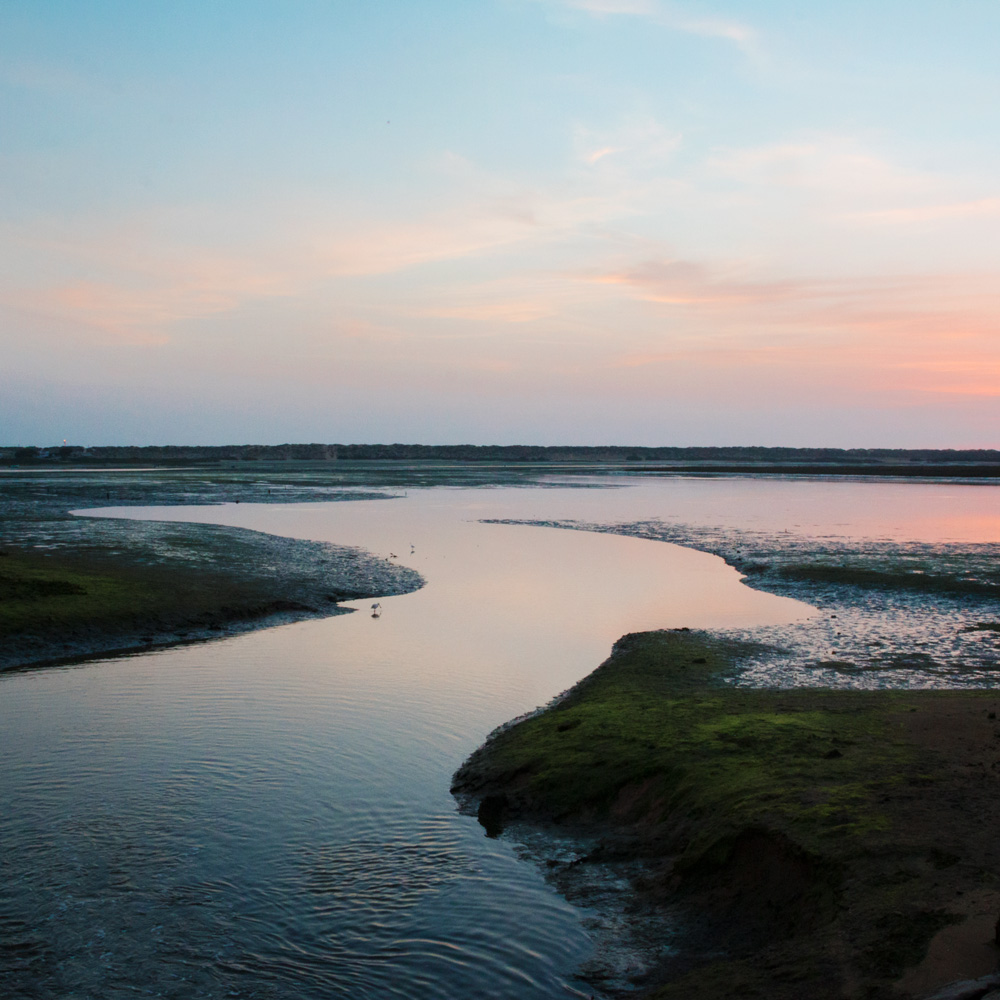 Ria Formosa
The little egret reflected in the water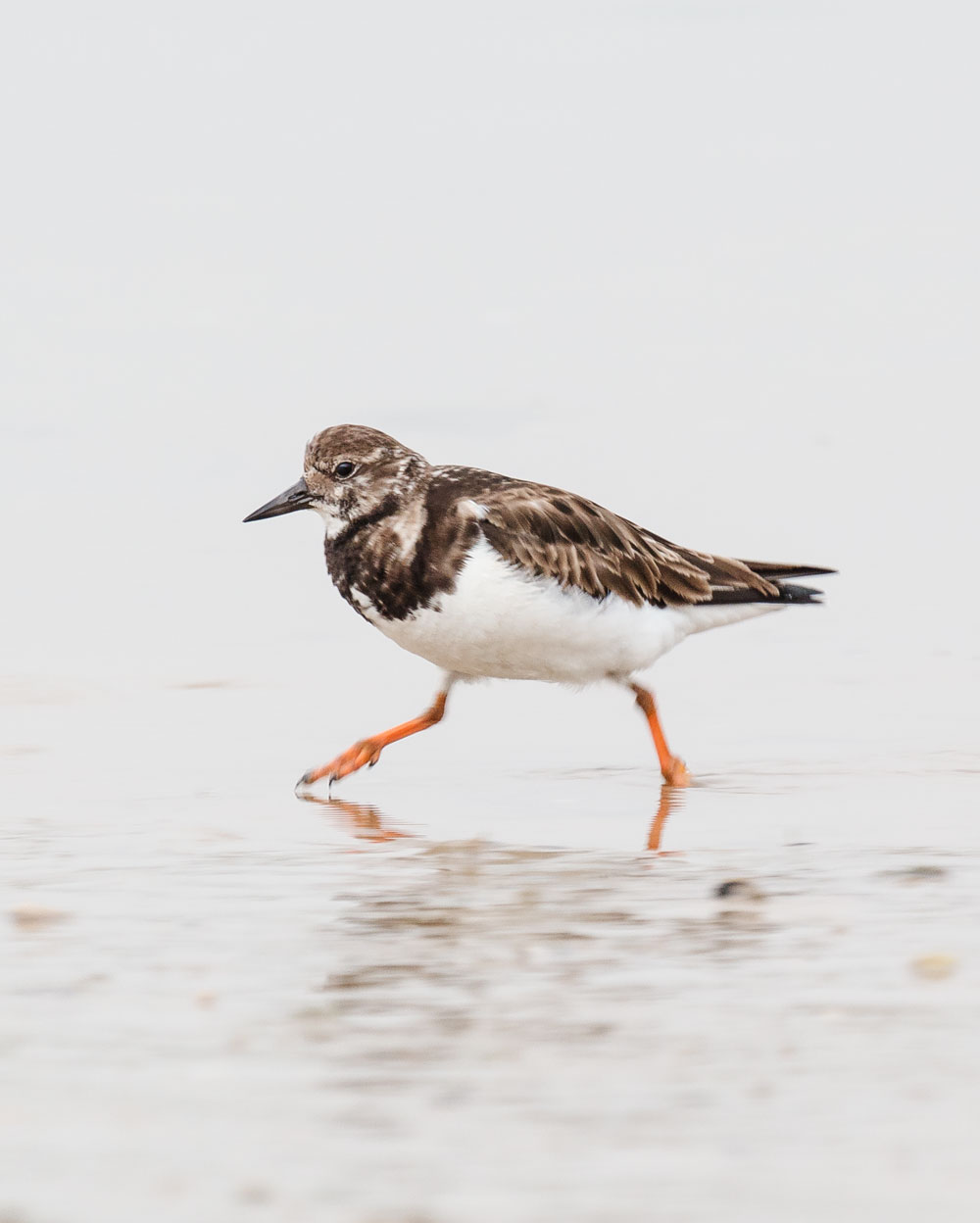 A speedy turnstone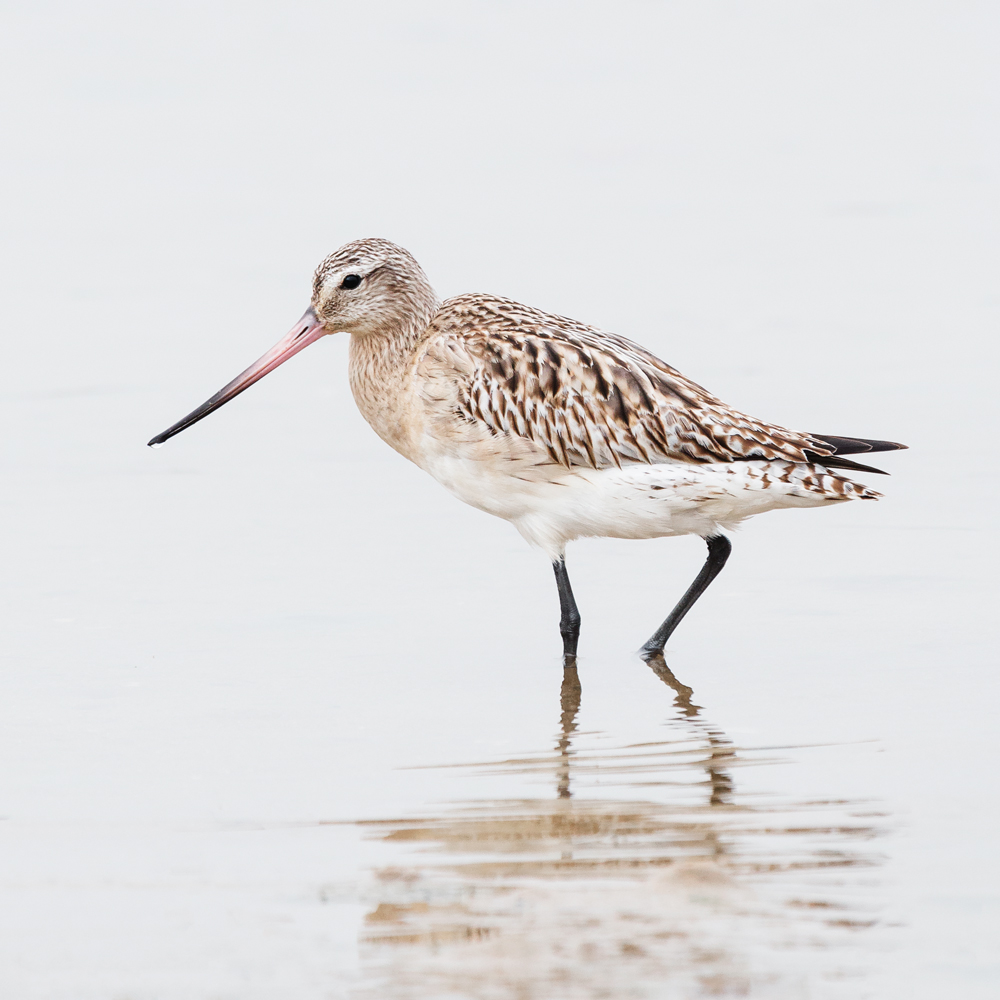 The bar-tailed godwit fishing in the shallows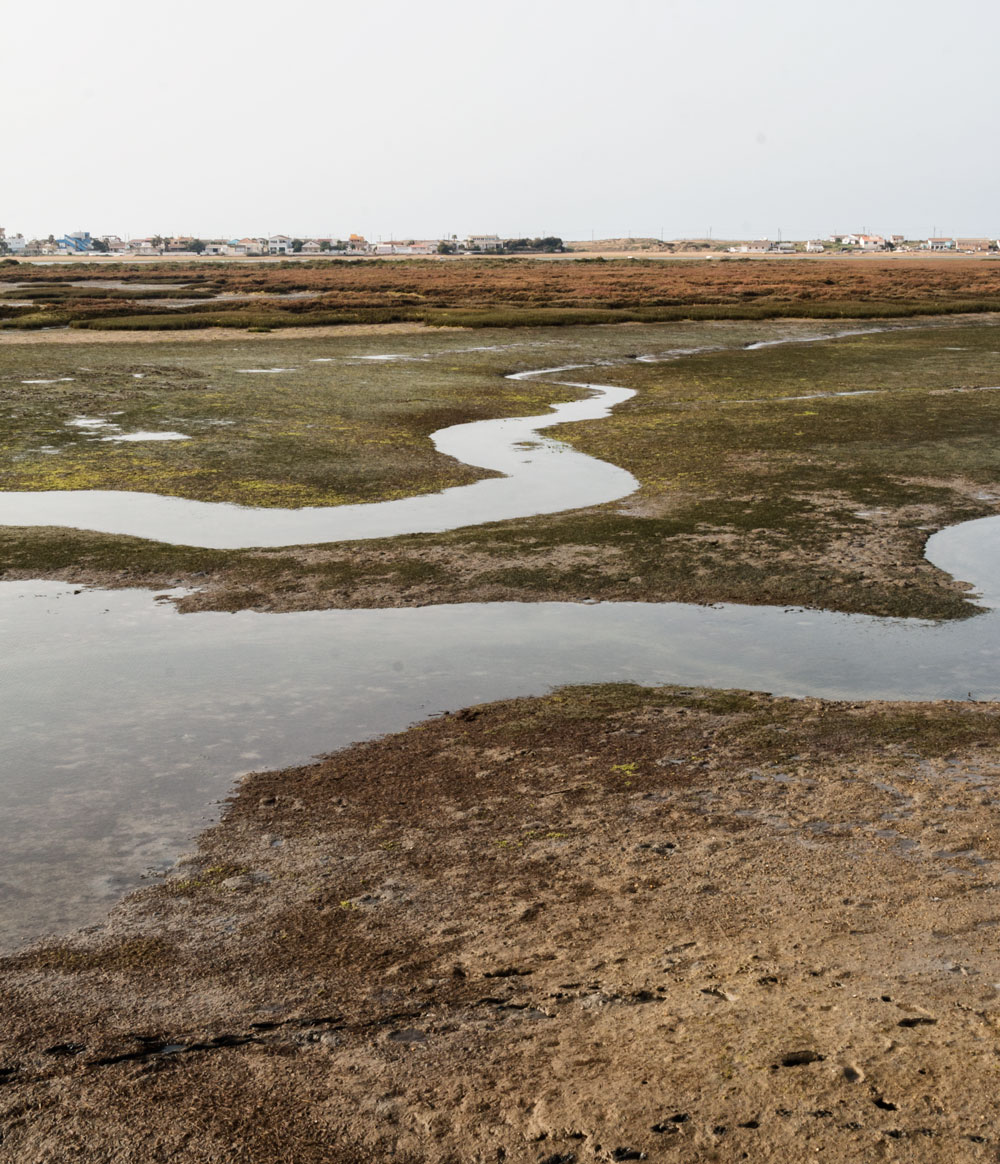 One of the many salt lakes in the area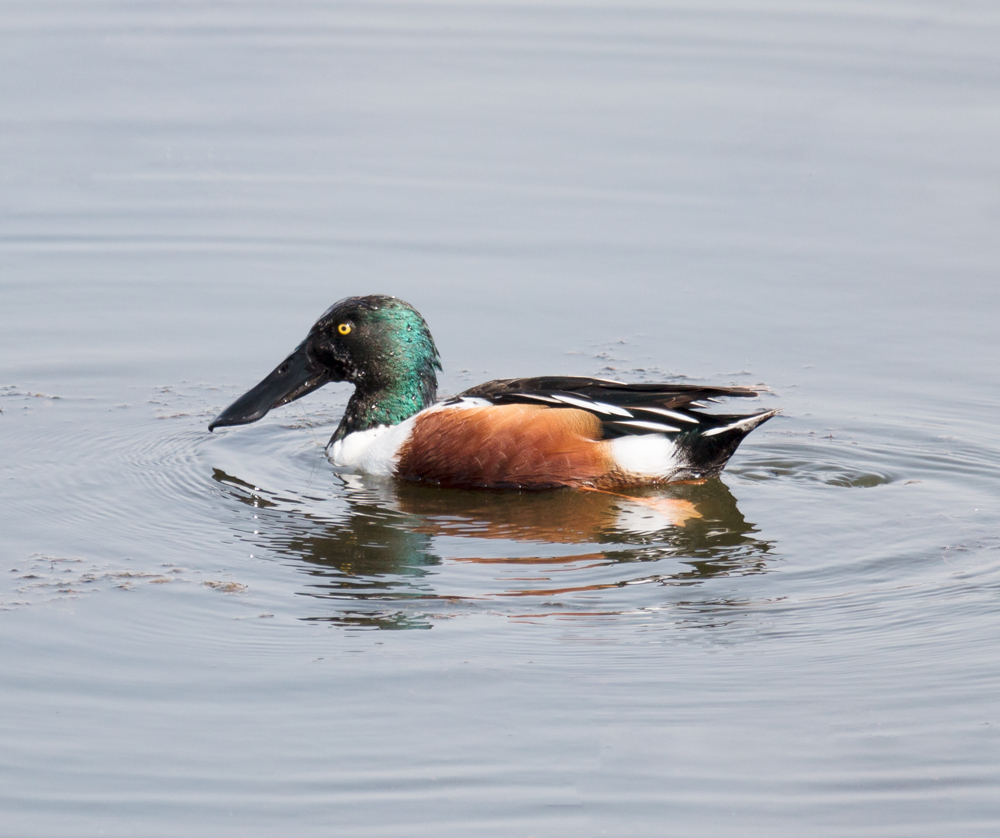 The shoveler with the huge beak and rich colors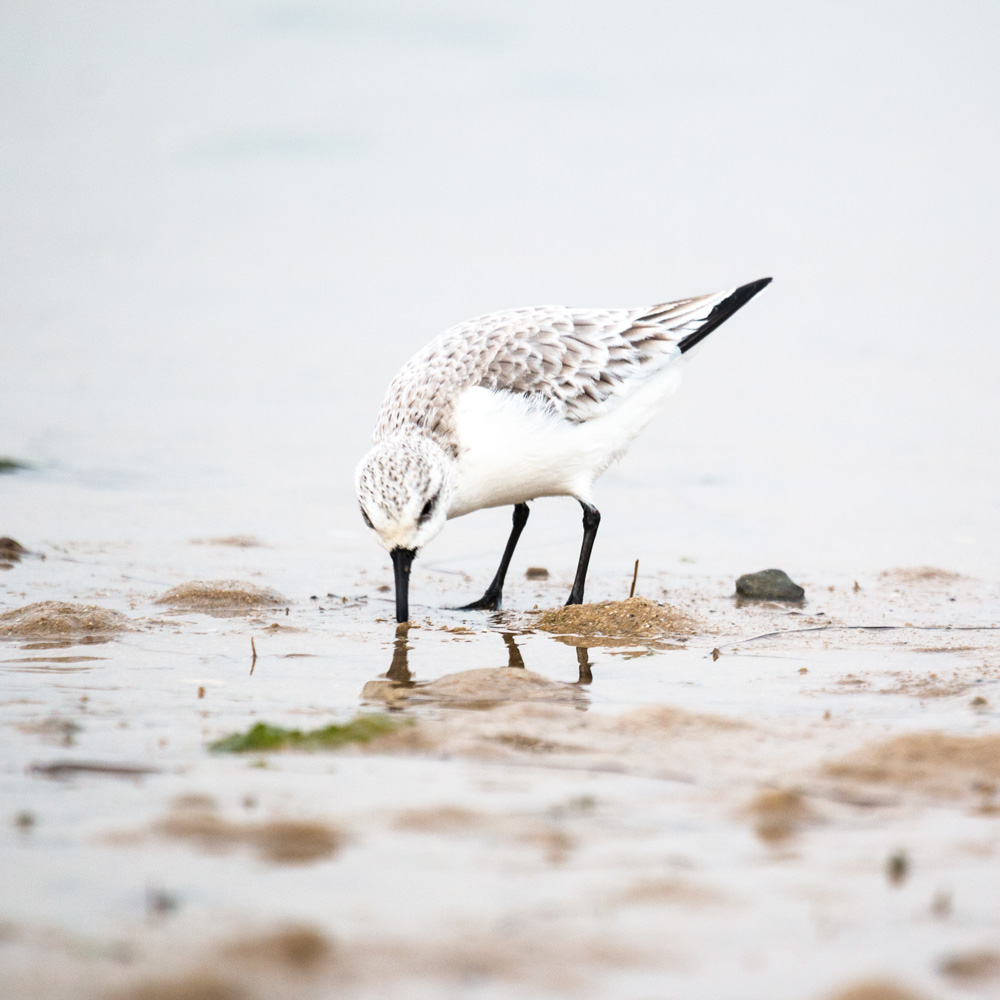 A small sanderling looking for food in the sand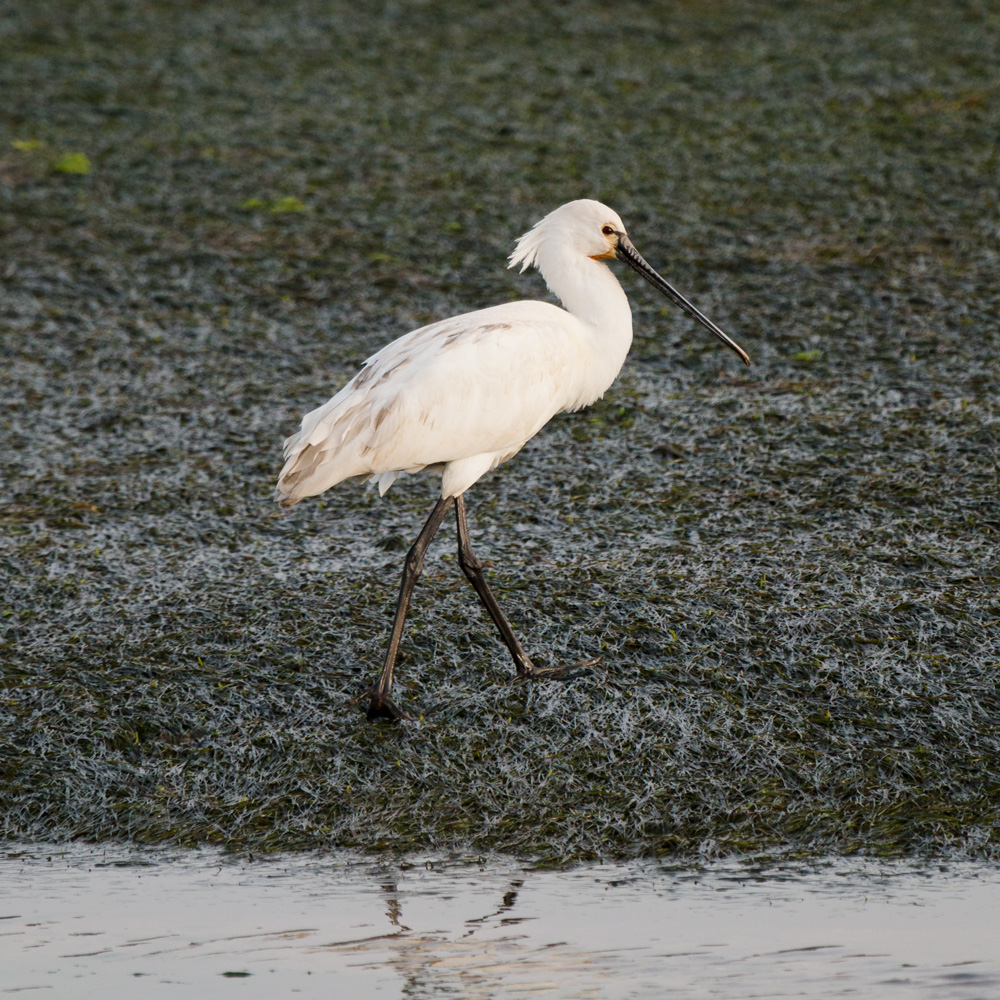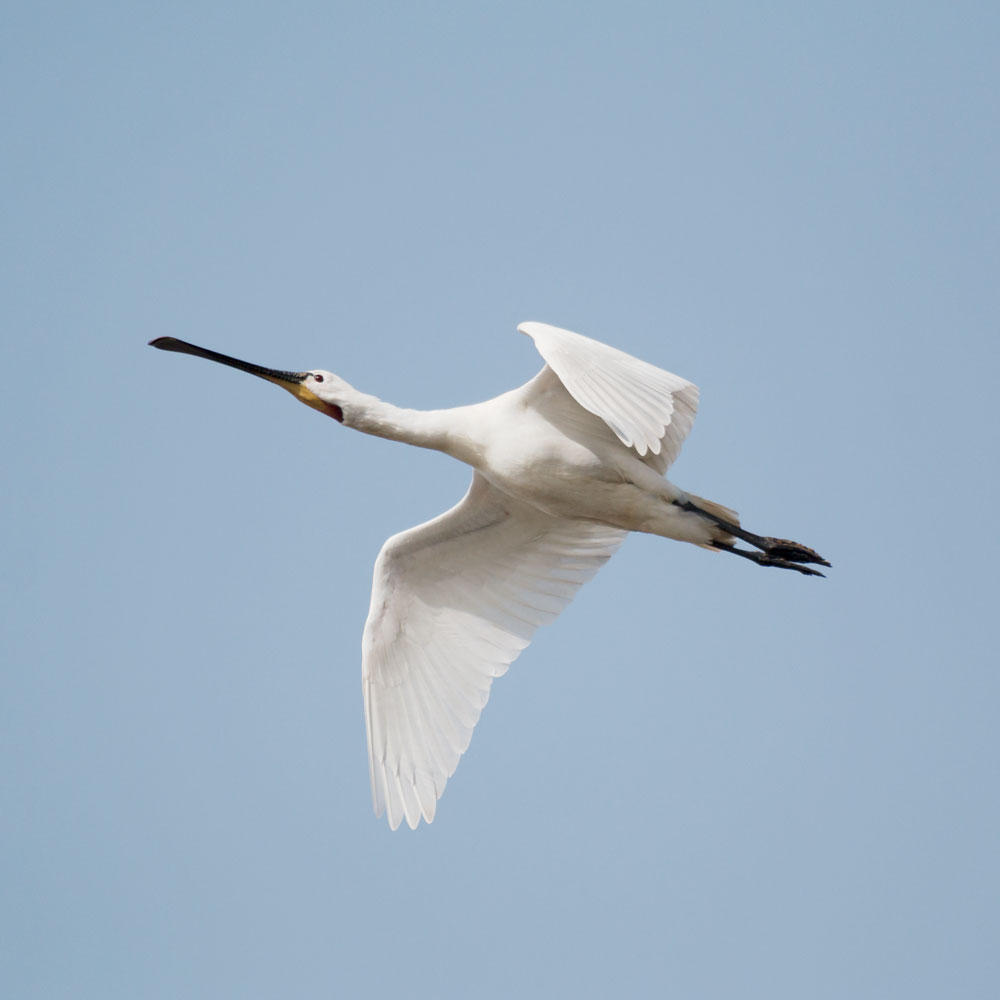 The odd spoonbill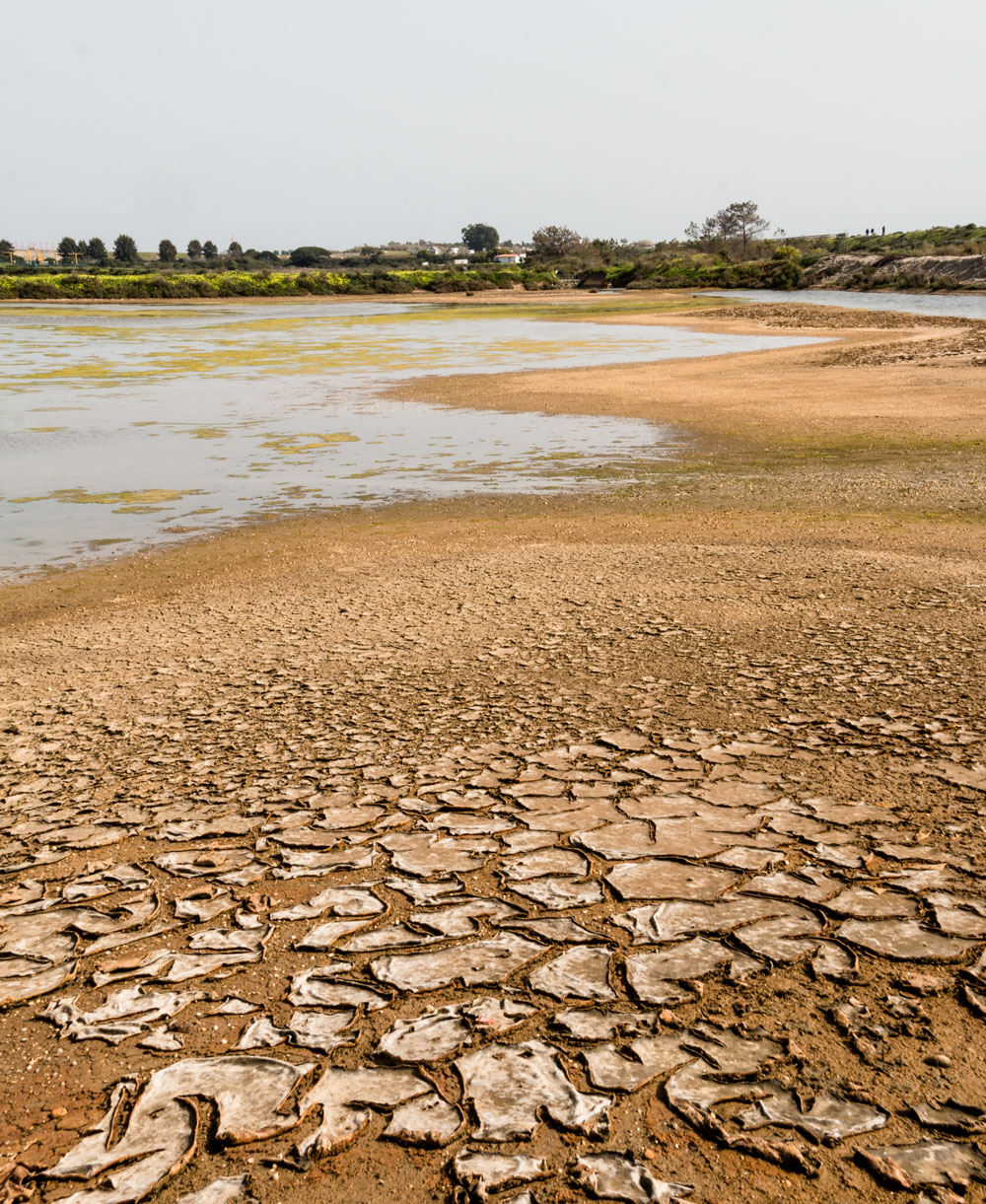 So many birds in Ria Formosa

Looking for

flamingos

in the

Ria

Formosa
Suddenly I noticed a number of white spots on the horizon. Could it be? I sneaked closer on a small path along the lake and yes – was true. A crowd of about 150 flamingos stood in the middle of the lake turning their large beaks and long necks.
The sun set over the Ria Formosa. The flamingos suddenly became restless, and suddenly they all took off and flew towards land, showing the beautiful black and pink markings on their wings. They look so funny and clumsy when they fly! Are they spending the night in a Portuguese villa garden? In that case, I would like to own that villa!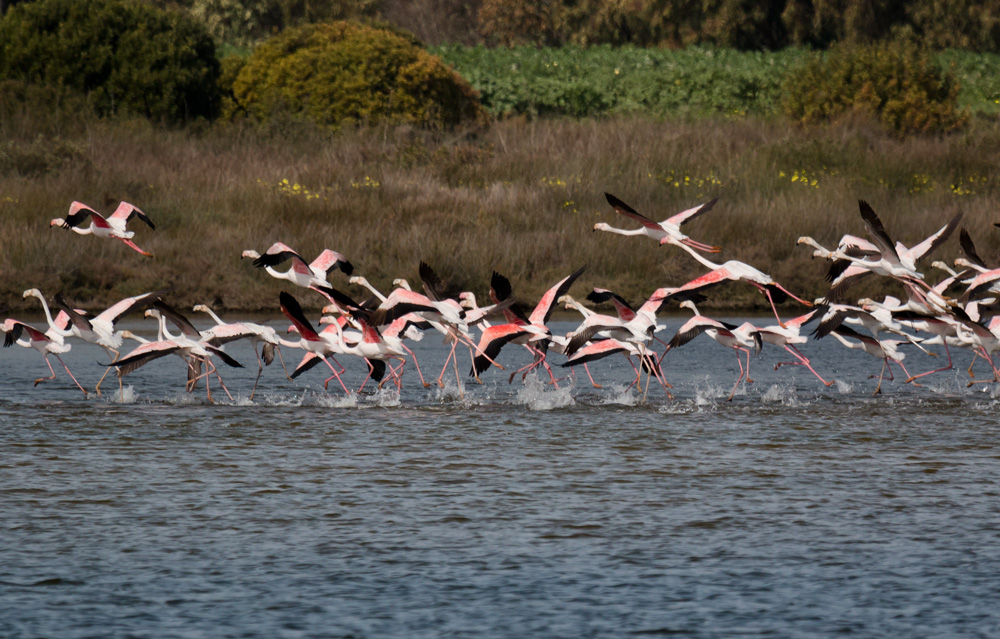 The wild flamingos were so far away that I did not get the best pictures – but I could see them clearly through my binoculars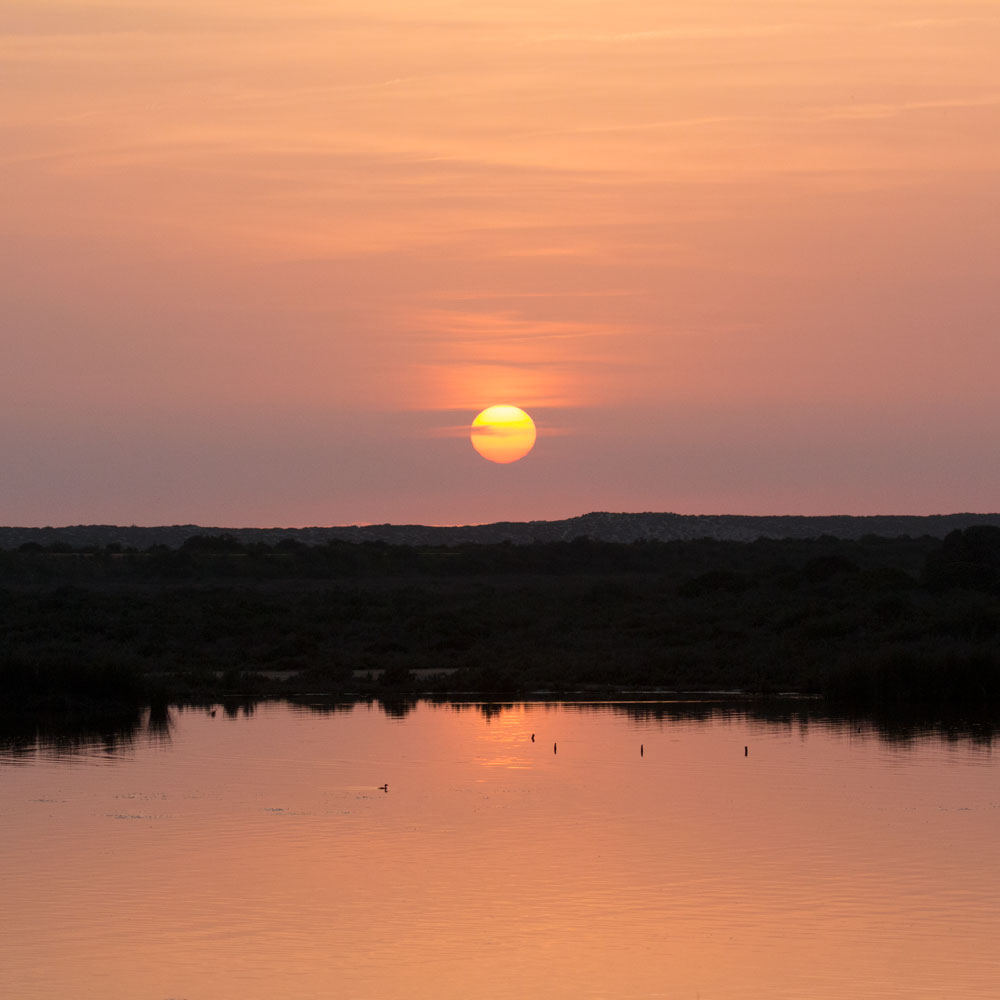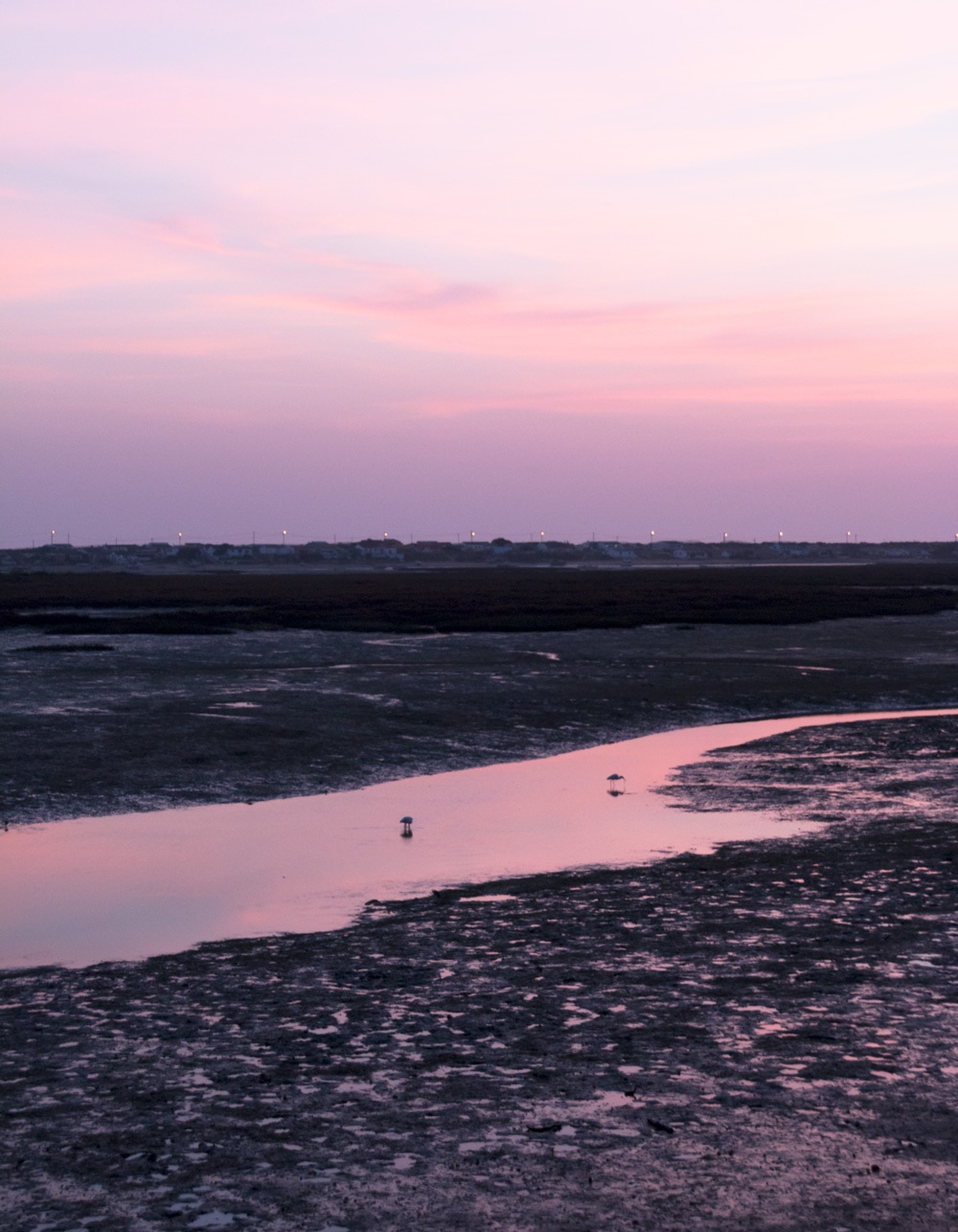 It has been a wonderful day with lots of sun, birds and beautiful scenery. Never before have I managed to get so close to so many different birds. And then of course I am extremely pleased to have seen the Ria Formosa flamingos!
Gem
Gem
Gem
Gem
Gem
Gem
Gem
Gem
Gem
Gem
Gem
Gem
Gem
Gem
Gem
Gem
Gem
Save
Save
Save
Save
Save
Save
Gem
Gem
Gem
Gem
Gem
Gem
Gem
Gem
Save
Save
Gem