Sponsored by Destination Hovden

When winter in my home country is grey and soggy it is so good to know, that you can always count on a postcard winter in Norway. That is exactly what you get in the small mountain village Hovden. A pure winter wonderland with cozy cabins, tall mountains and lots of snow from December to April. The most popular activities are of course skiing. The ski area in Hovden is one of the largest in South Norway, but Hovden also has other lovely winter adventures to offer.
These are my 7 suggestions on what to do in Hovden.

1. Alpine skiing
I will probably never forget my first day ever on skiis. It was such a beautiful day with a clear blue sky and the village lying deep below us looking like a miniature landscape. After a few hours of instructions I was able to ski down a 1 kilometer long beginner slope without falling and I was more than proud!  What a day!
Find the Alpine Centre right here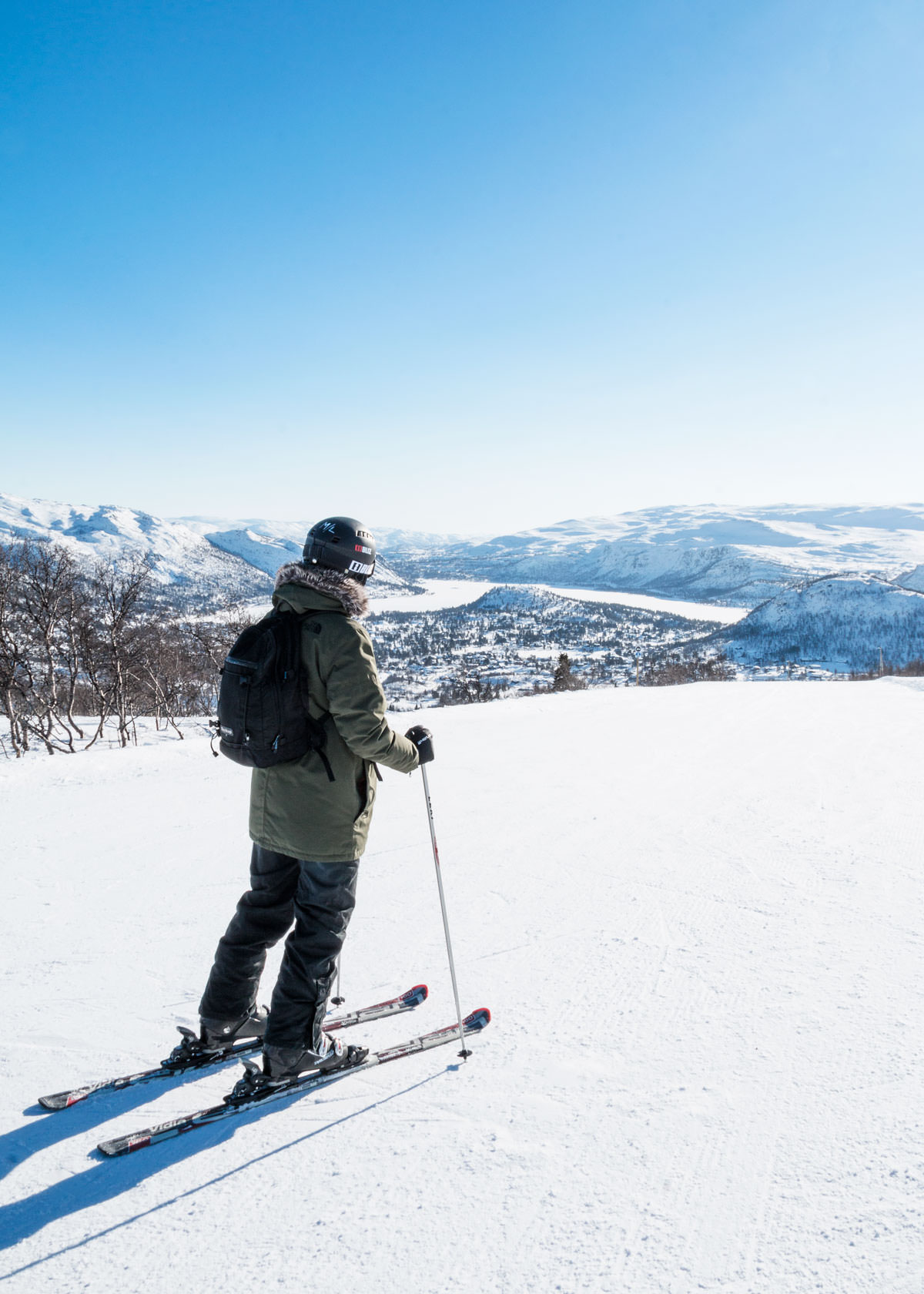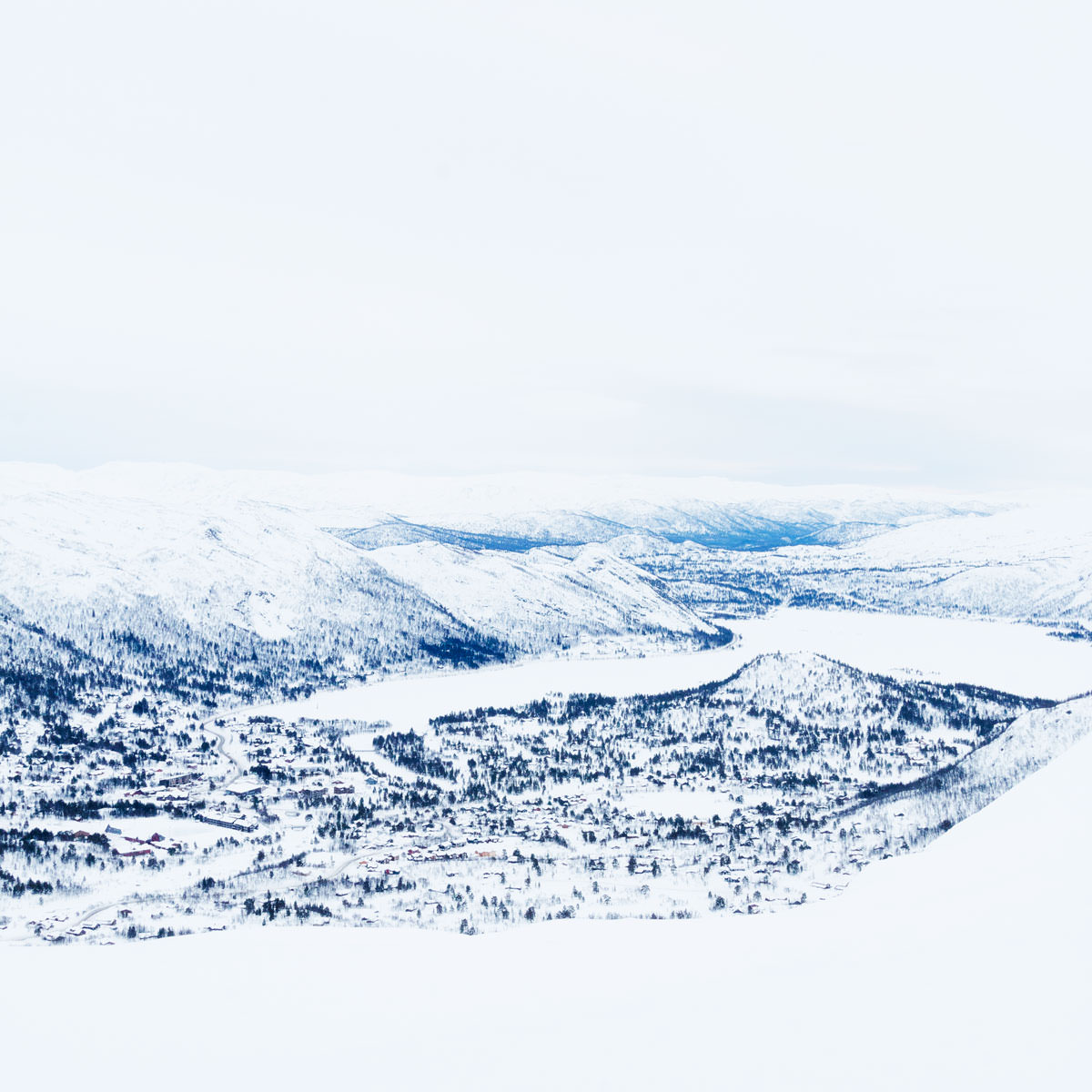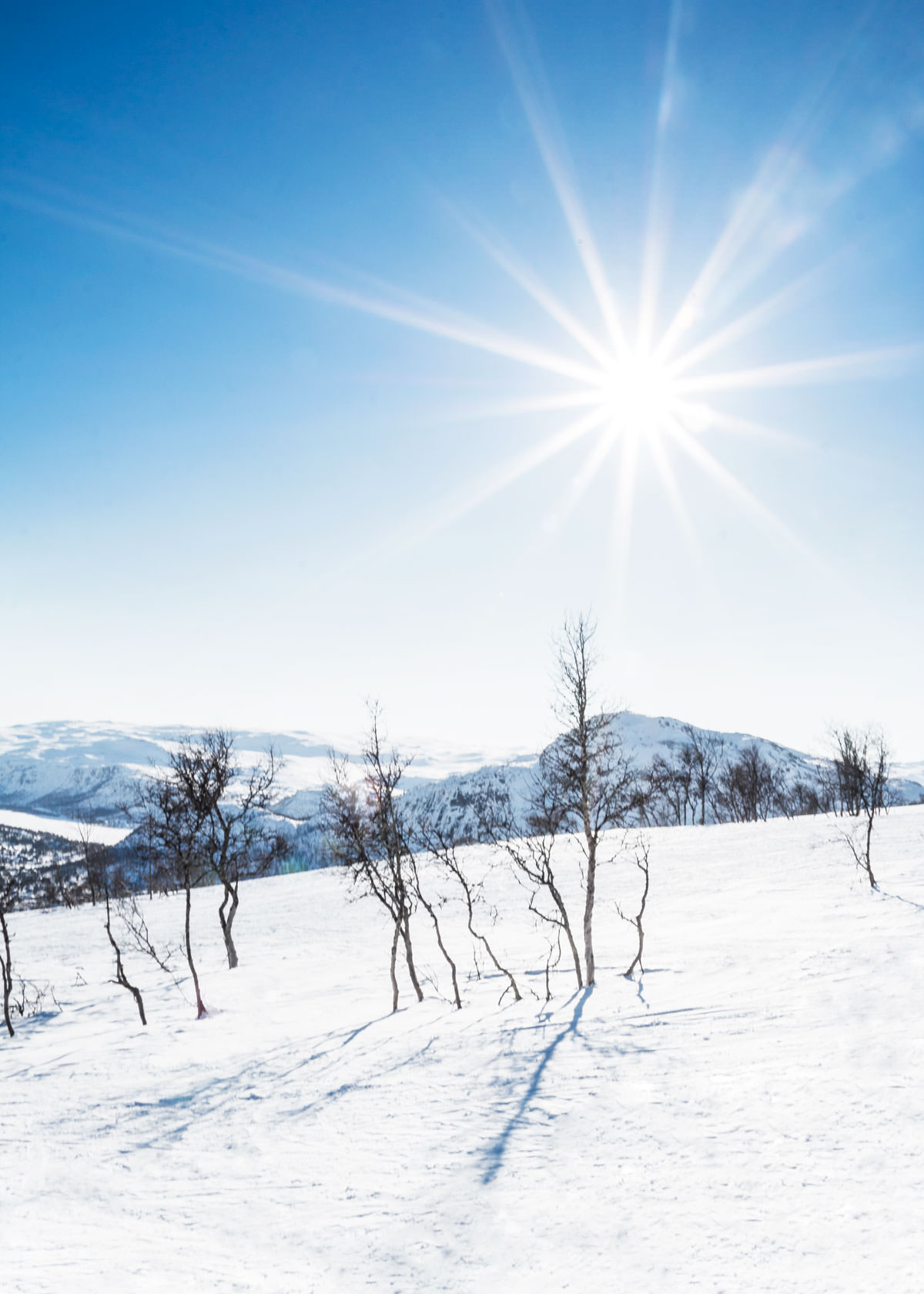 2. Learn how to cross country ski
How hard can it be? you might think, but it is not the easiest thing to do! We learn how to walk up the hills with our skis pointing outwards and how to brake on our way down. The skis are quite narrow and flexible compared to the alpine ones so it all feels kinda wobbly!
Hovden has more than 170 kilometres of cross-country trails through the most beautiful landscape and it sure looks cozy being on a cross-country trip. If you don't have your own skis you can rent some at the Alpine Center.
Find the best cross country routes here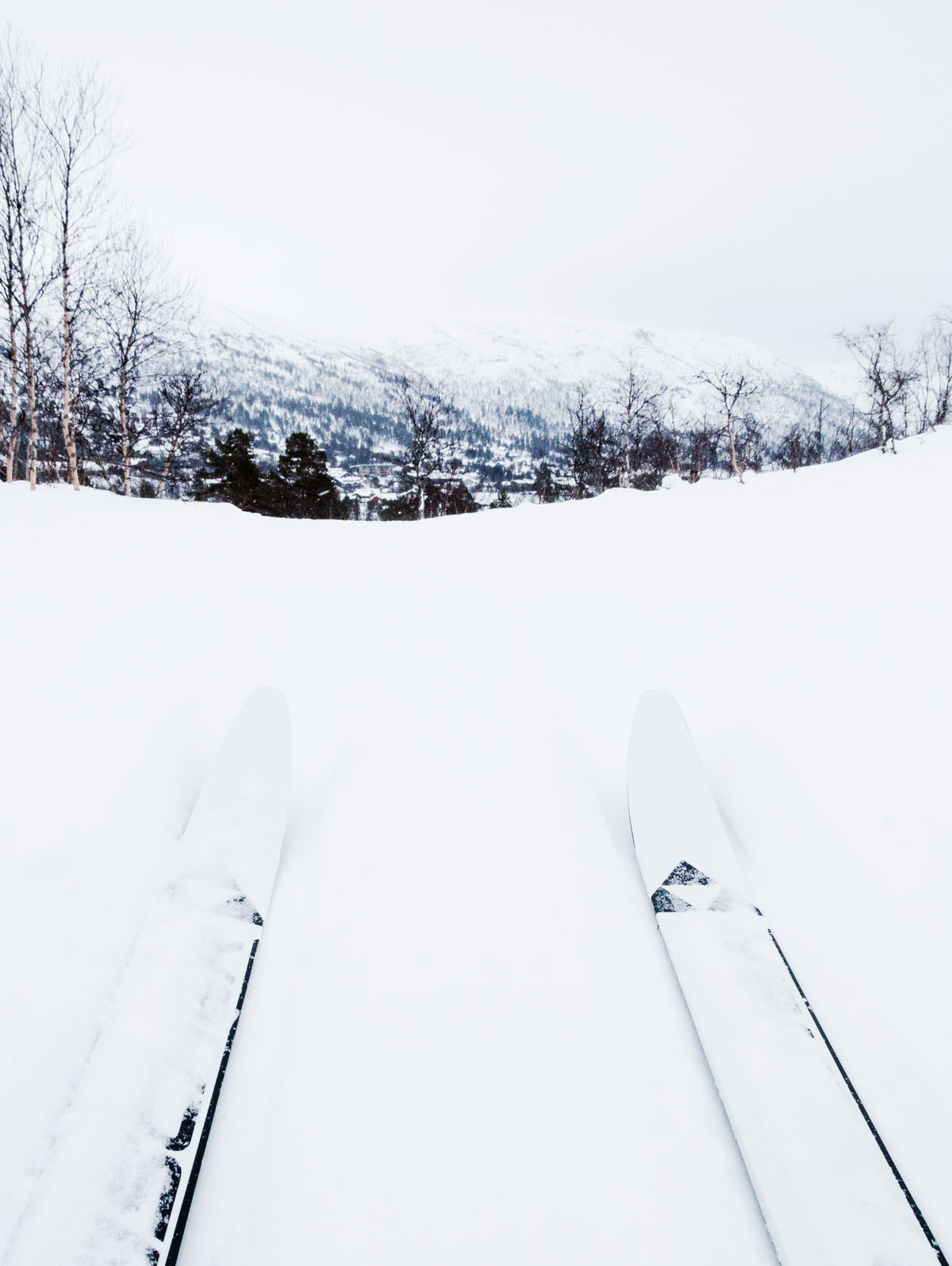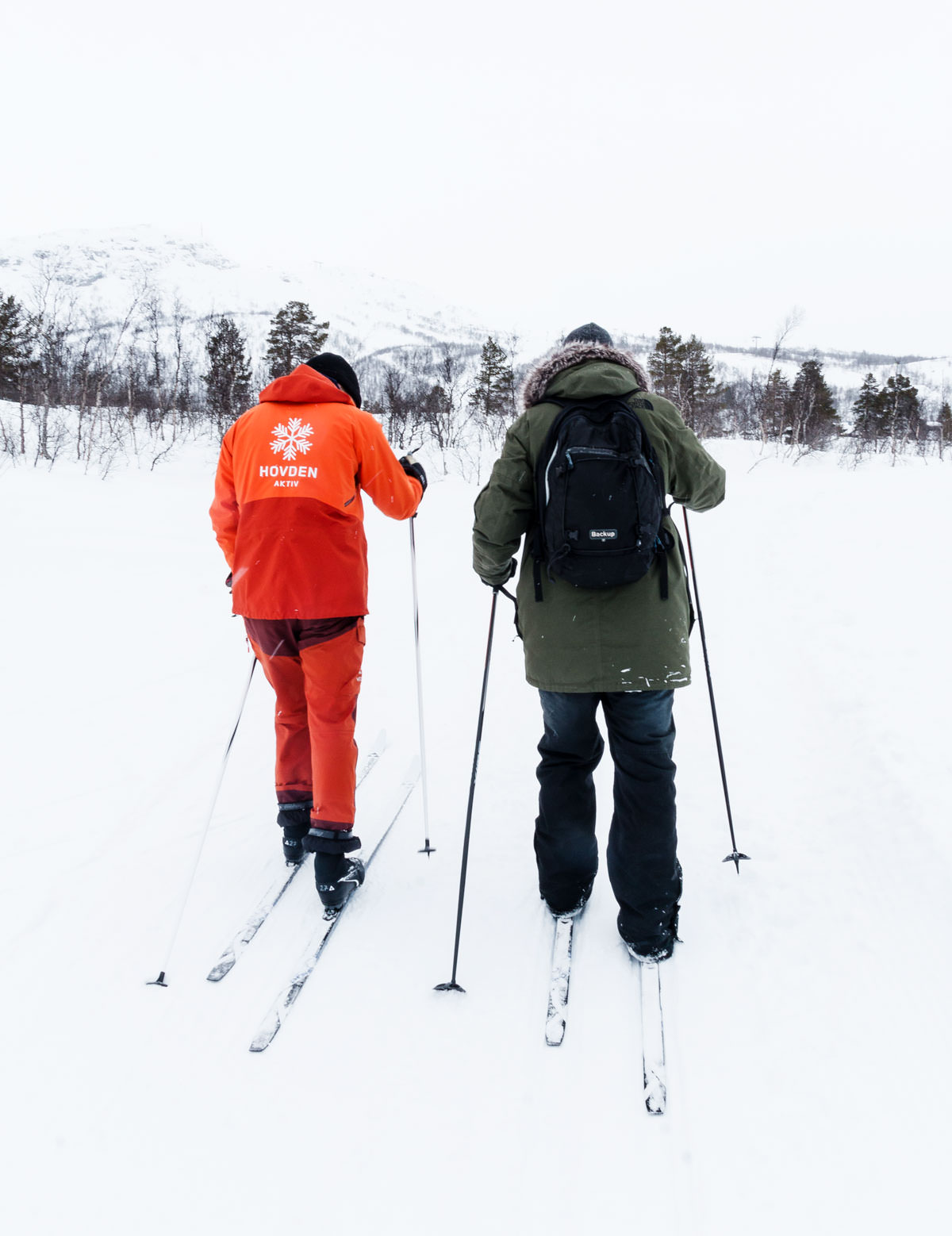 3. Drive your own dog sledge
One of my greatest nature experiences ever was my dog sledge trip in Greenland in 2014. So I was really excited to try the Norwegian version as well. In Norway you get to drive your very own dog sledge!
Six sweet huskies was enough to pull the two of us. I was warm and cozy in the sledge while my travel partner stood behind the sledge controlling the pace. Halfway through we switched places. What an amazing ride! There is nothing quite like being pulled through the snow by the means of pure dog power! The dogs are so tough sleeping outside in all kinds of weather, but still so sweet and loving.
Haukeli Husky is situated 30 kilometres north of Hovden and is really a must if you are into great nature experiences!
Book your trip with Haukeli Husky right here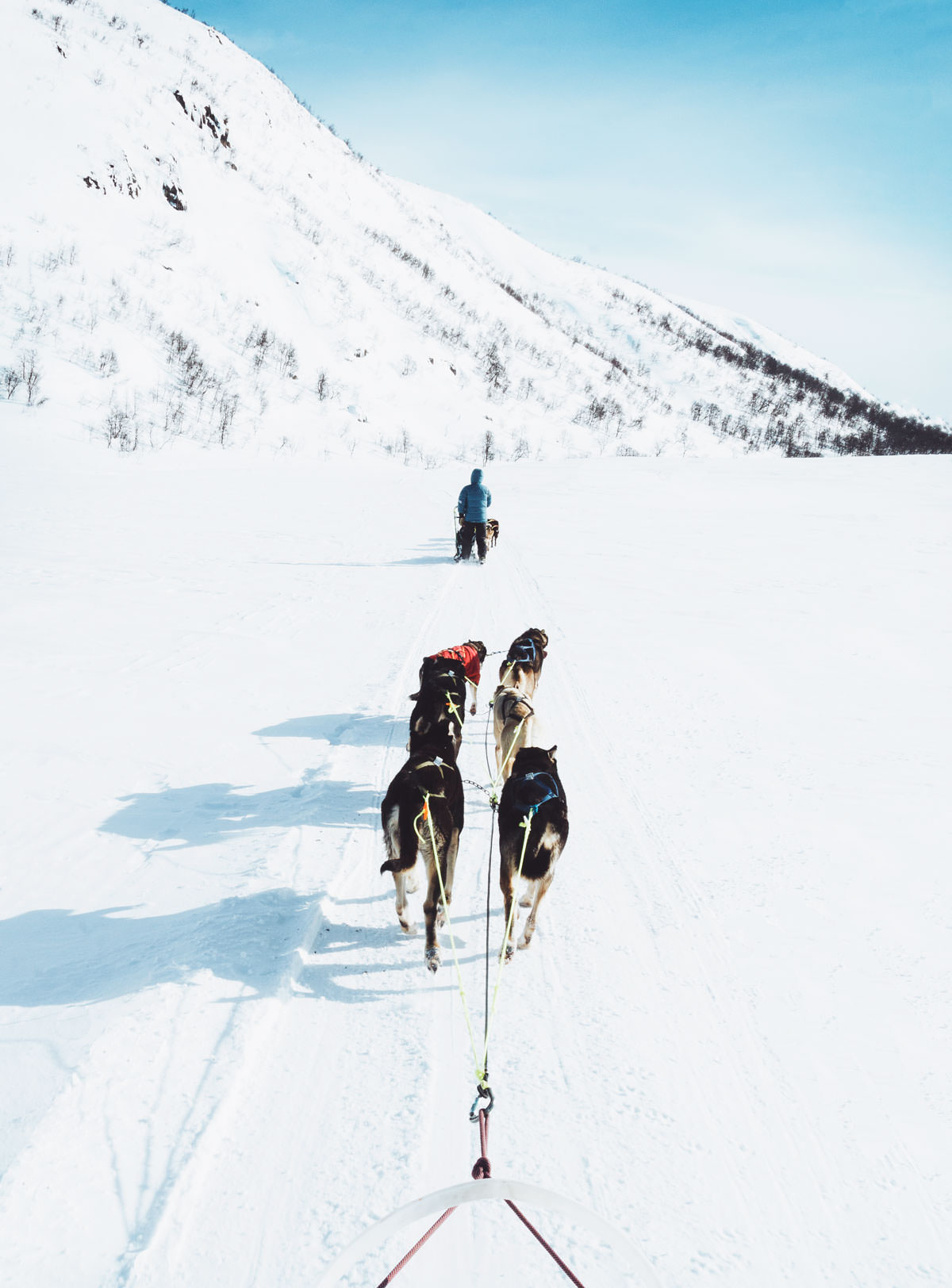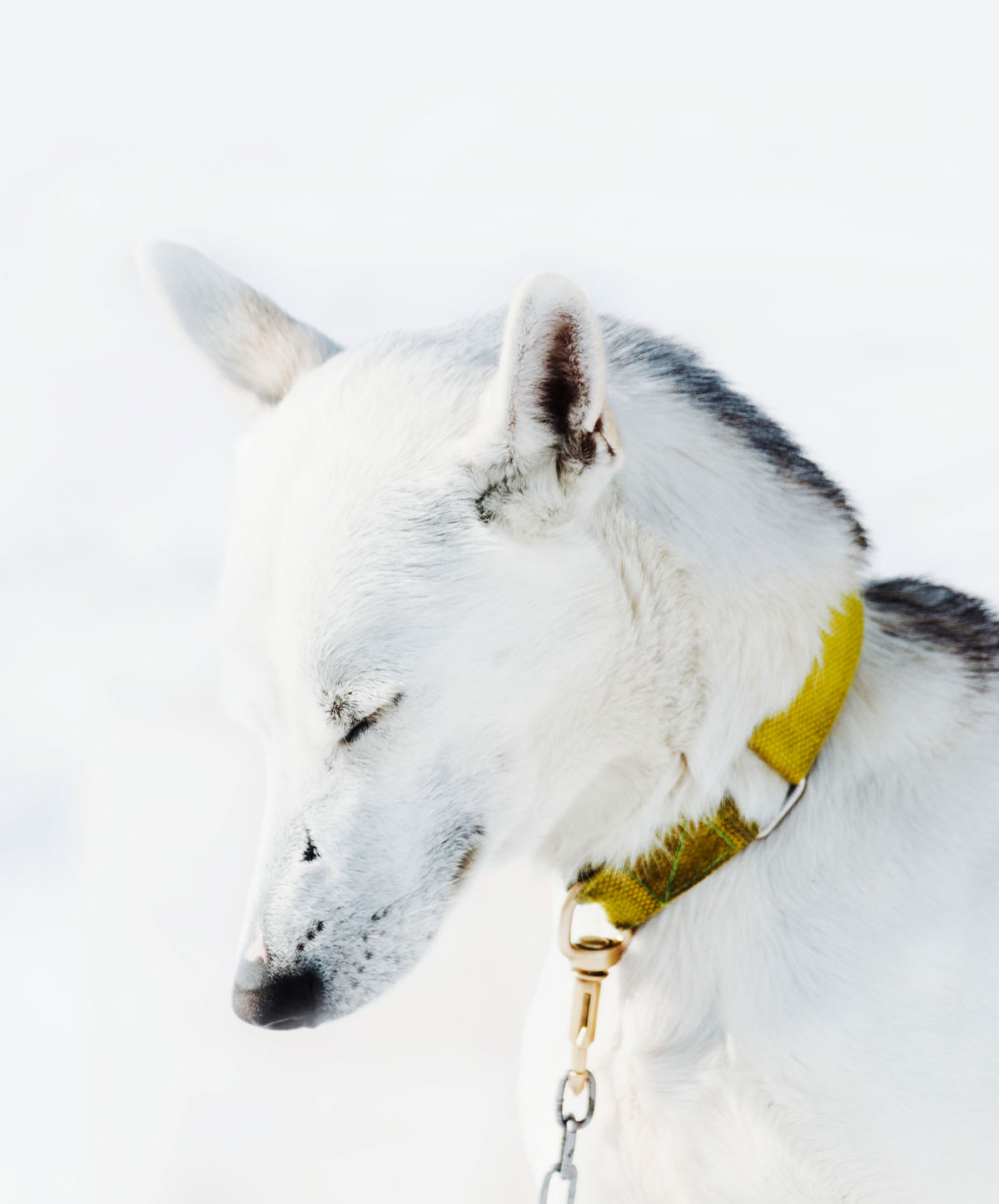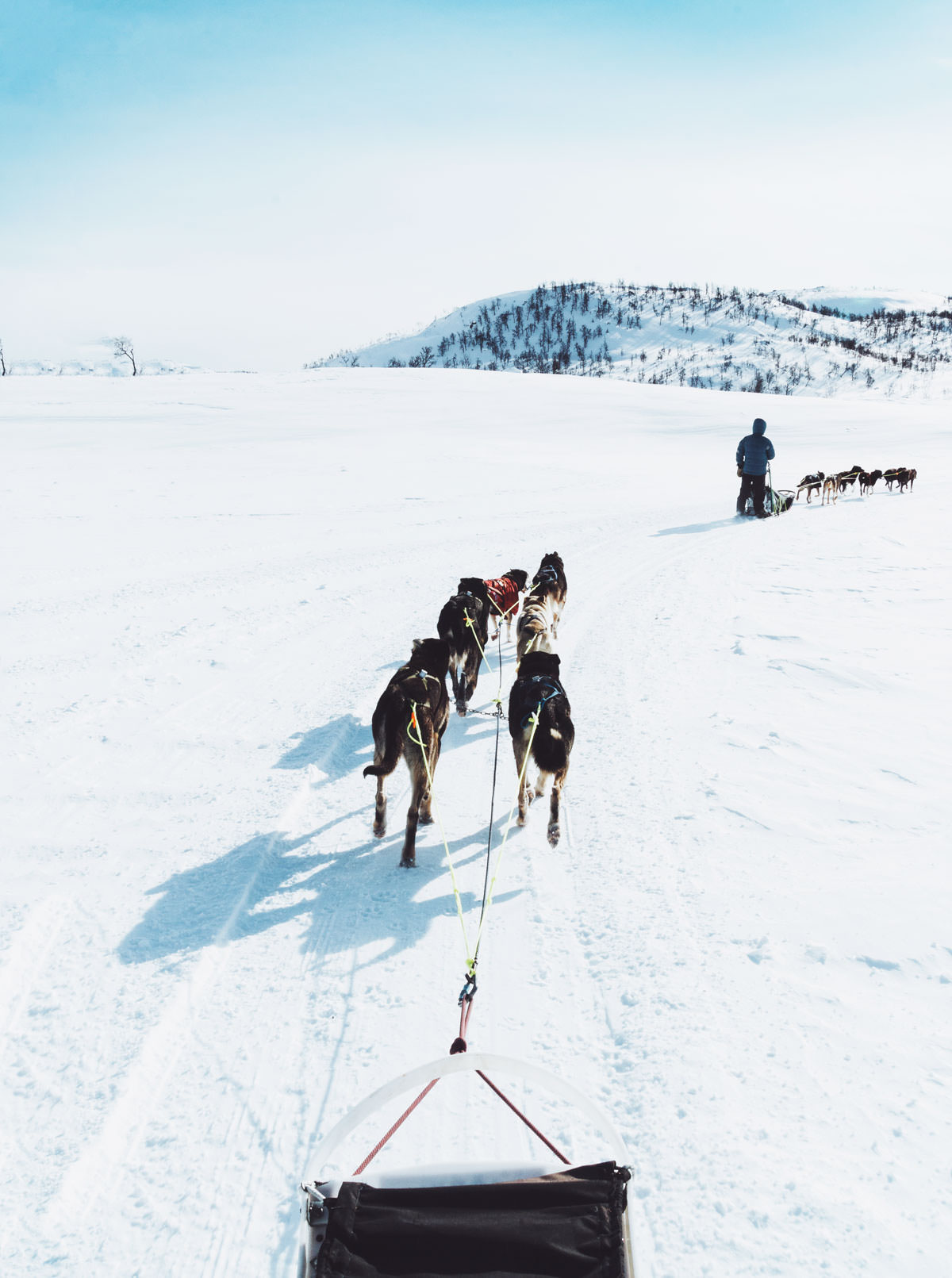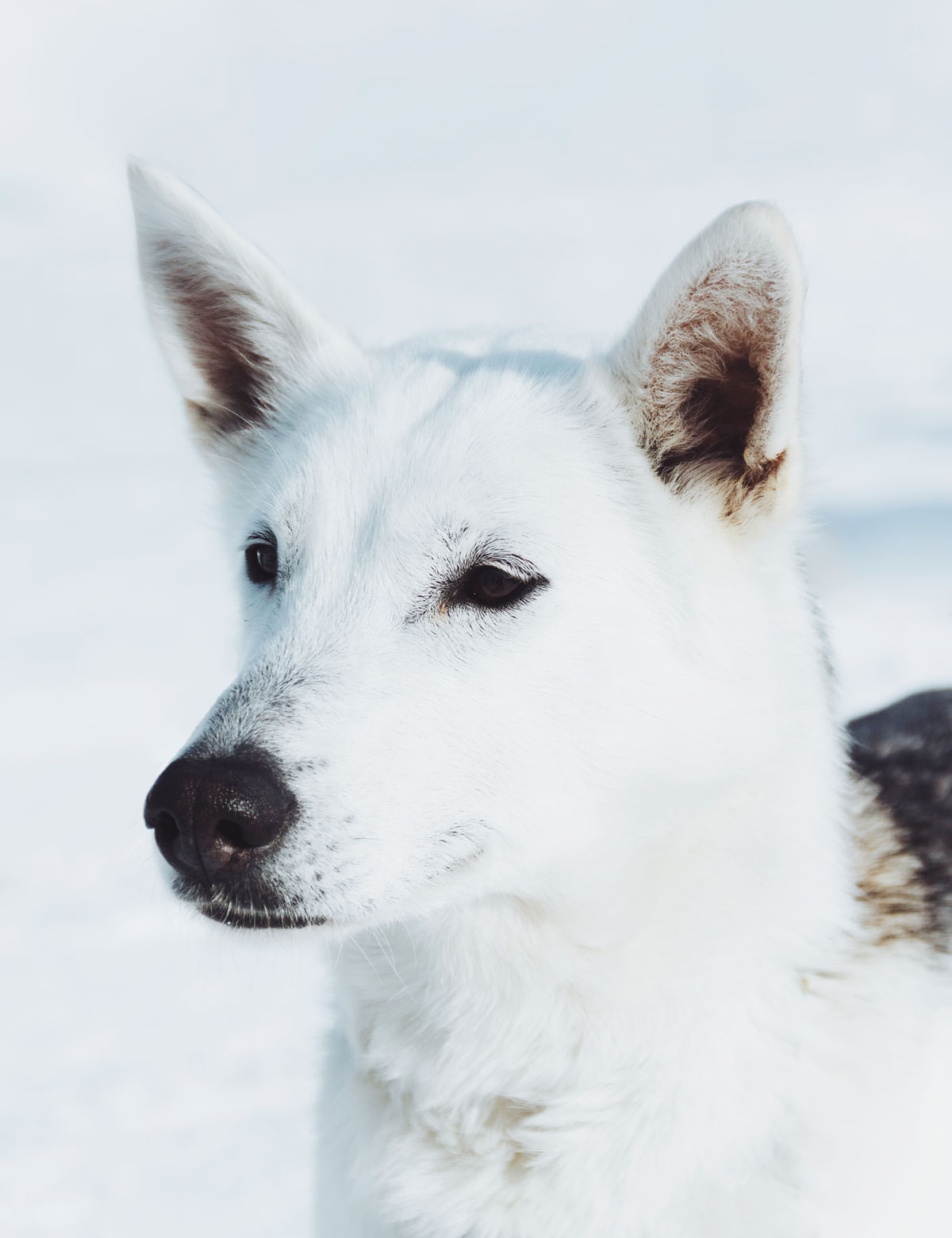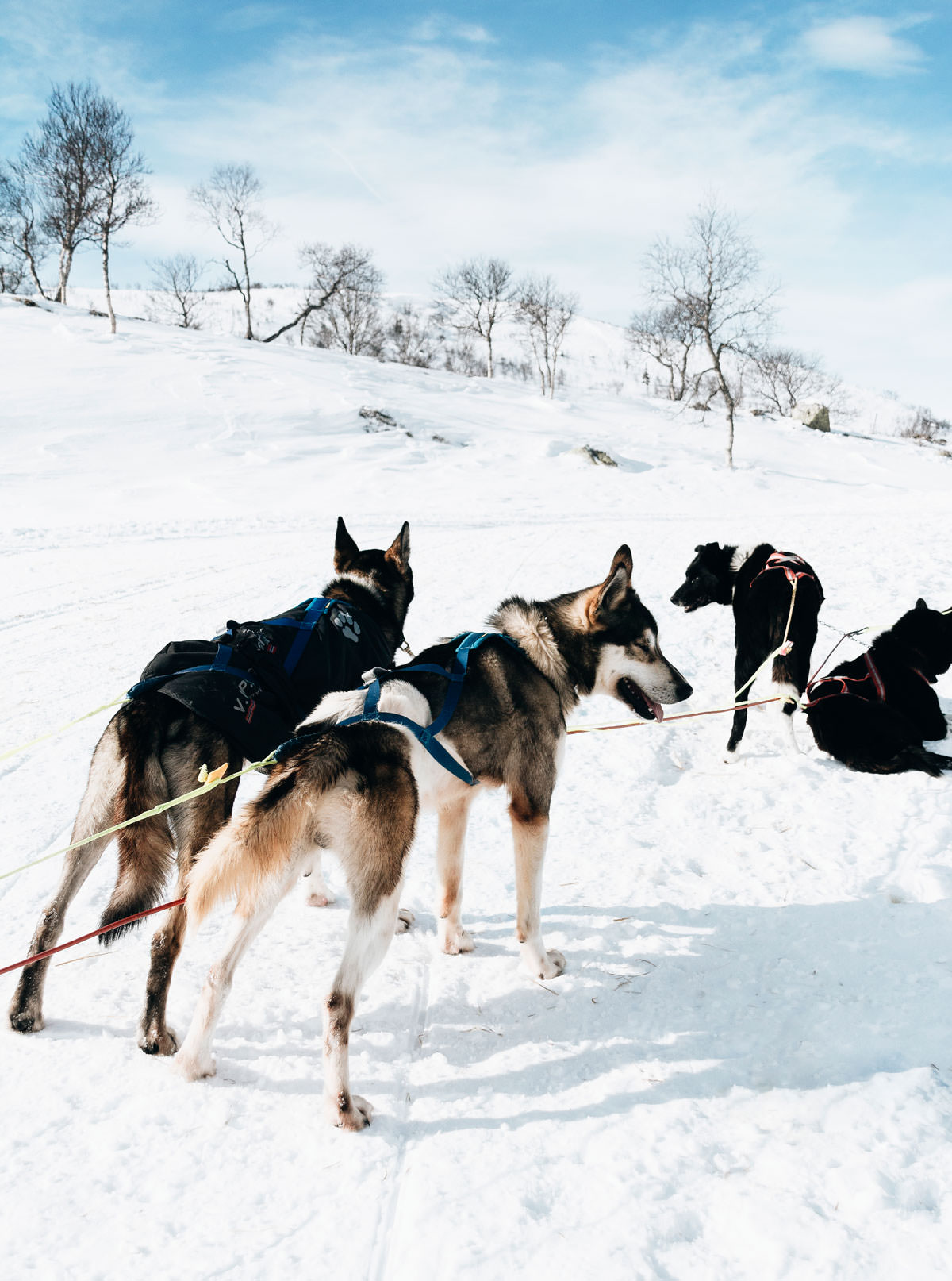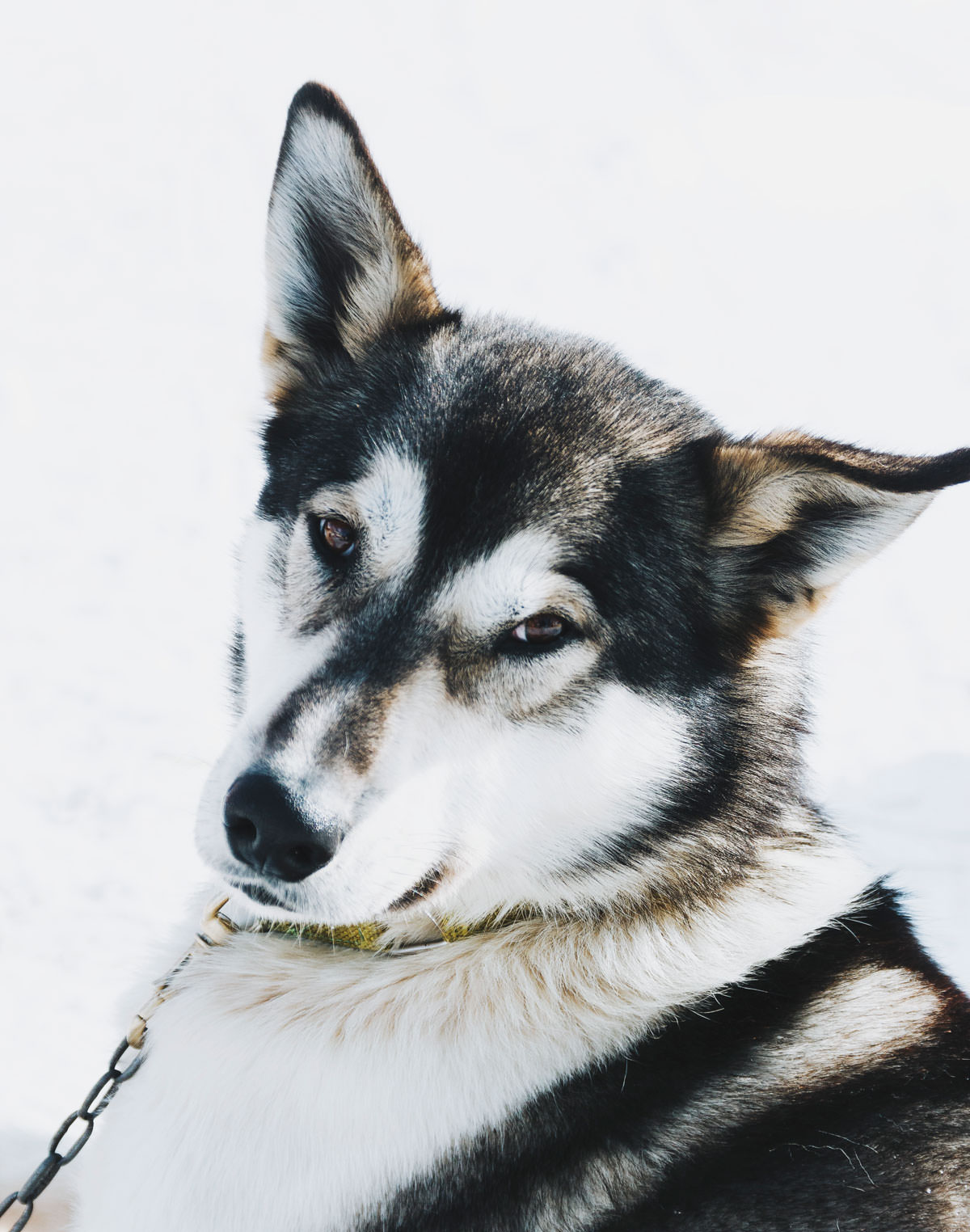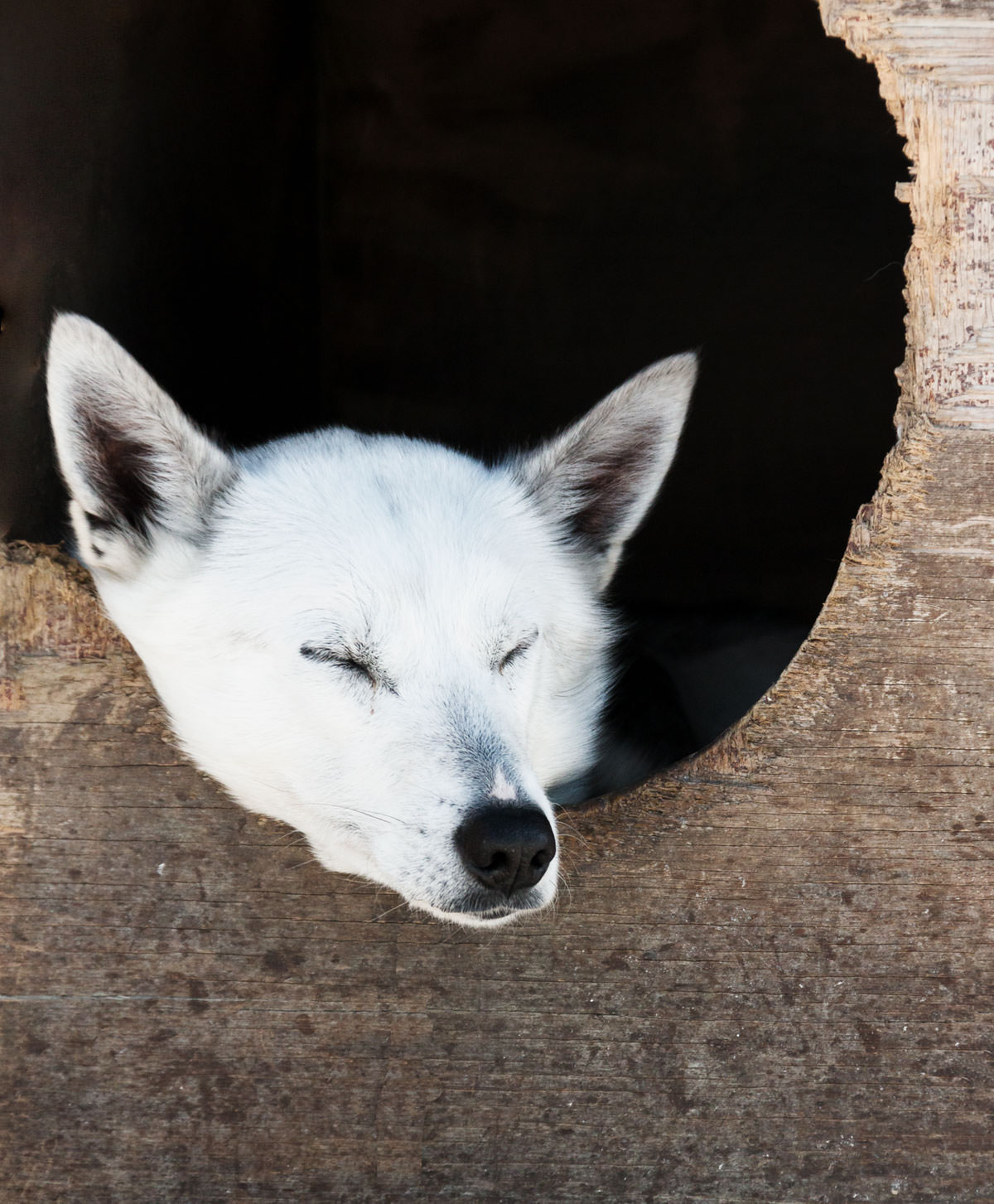 4. Ice skating
I love ice skating, but it never really gets old enough for that in Copenhagen where I live. Just behind Hovden Badeland is a lake for ice skating so of course we wanted to try it out! Skates can be rented inside the building. Grab your partners hand and it doesn't get more romantic than that!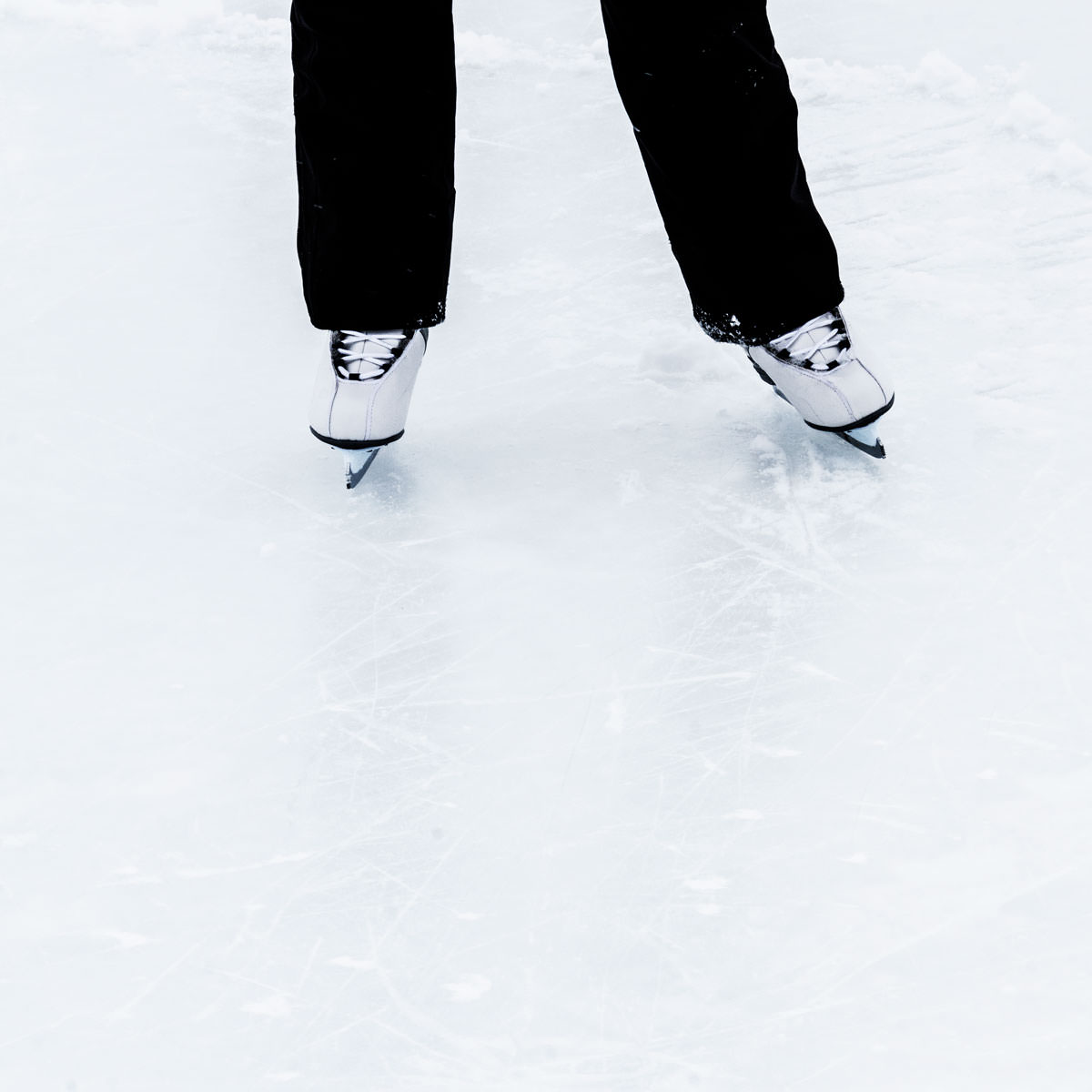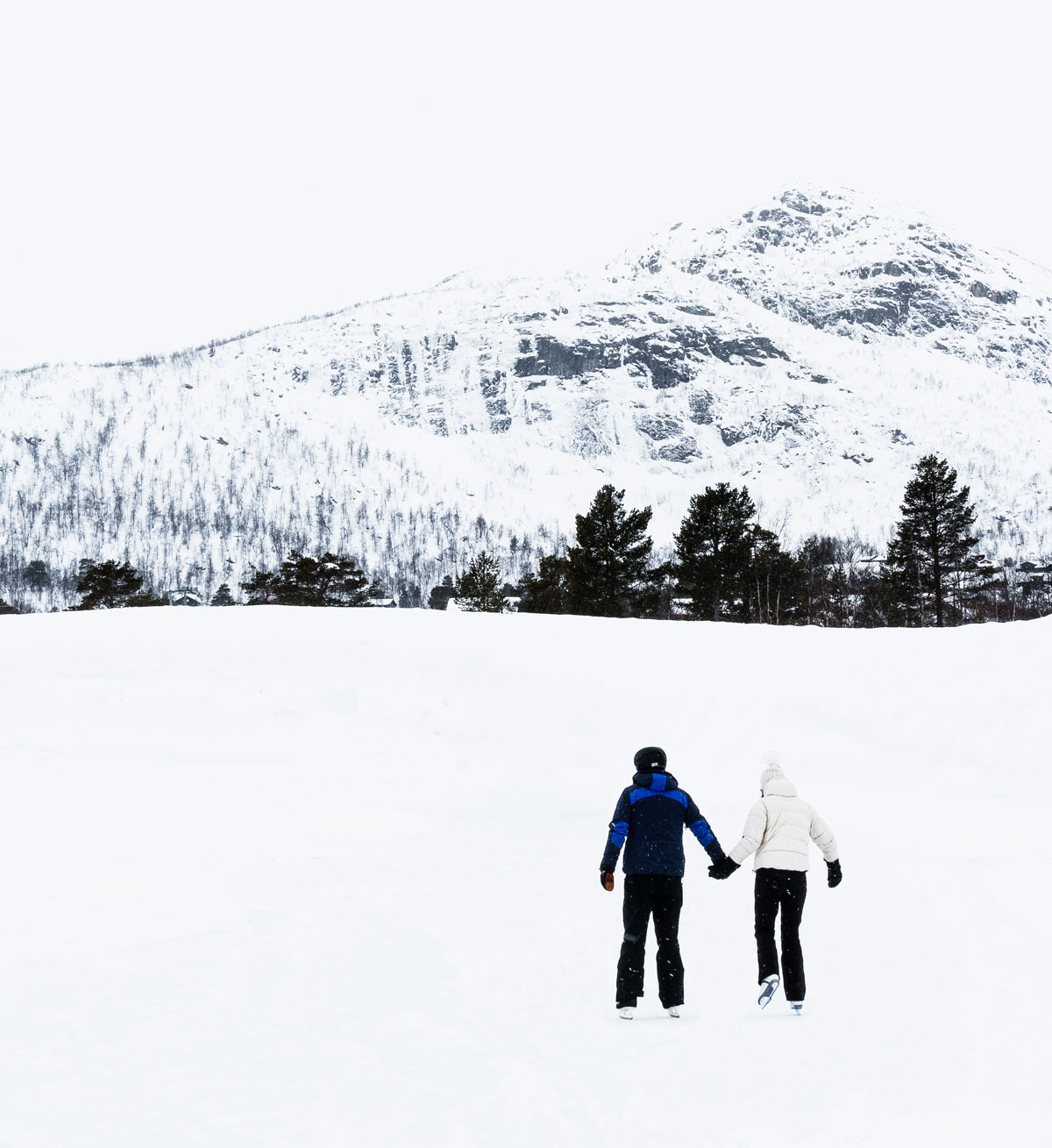 5. Visit a mountain farm
The mountain farm Fjellgården Hovden is supplying the local area with fresh farm products. You can visit their farm shop on saturdays, or buy them in the local supermarkets or restaurants. You can also just stop by to say hello to the cute animals!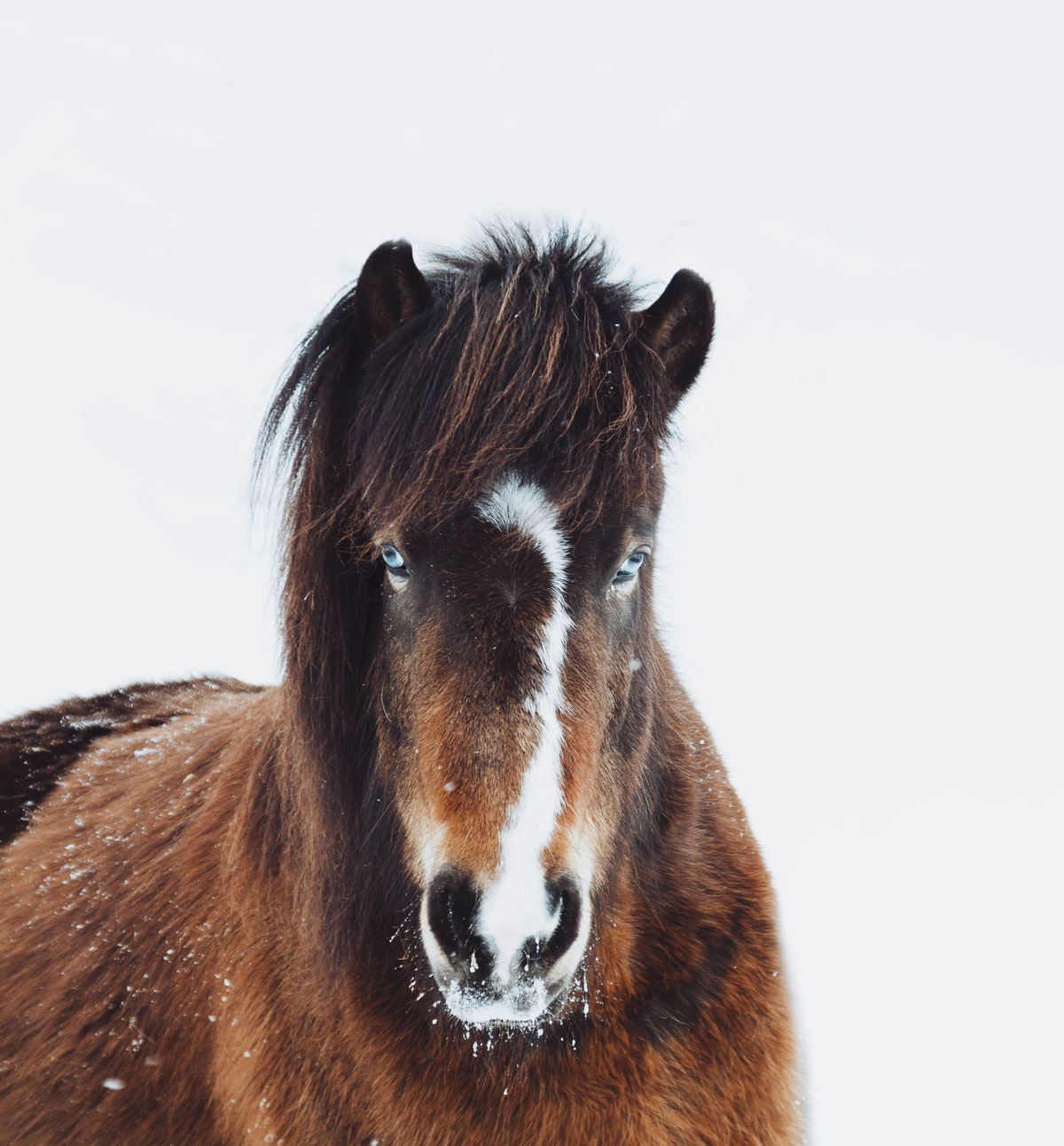 6. Jump in the spa
Can you imagine anything better than dipping your sore muscles in a hot outdoor pool after a long day on skis? Hovden has its very own water park with a spa section. It is quite an experience to lie in a hot pool when there is frost above the water! My travel companion was brave enough to jump out of the pool and roll around in the snow! Or what about sipping wine in the hot tub while watching the mountain landscape through the panorama windows?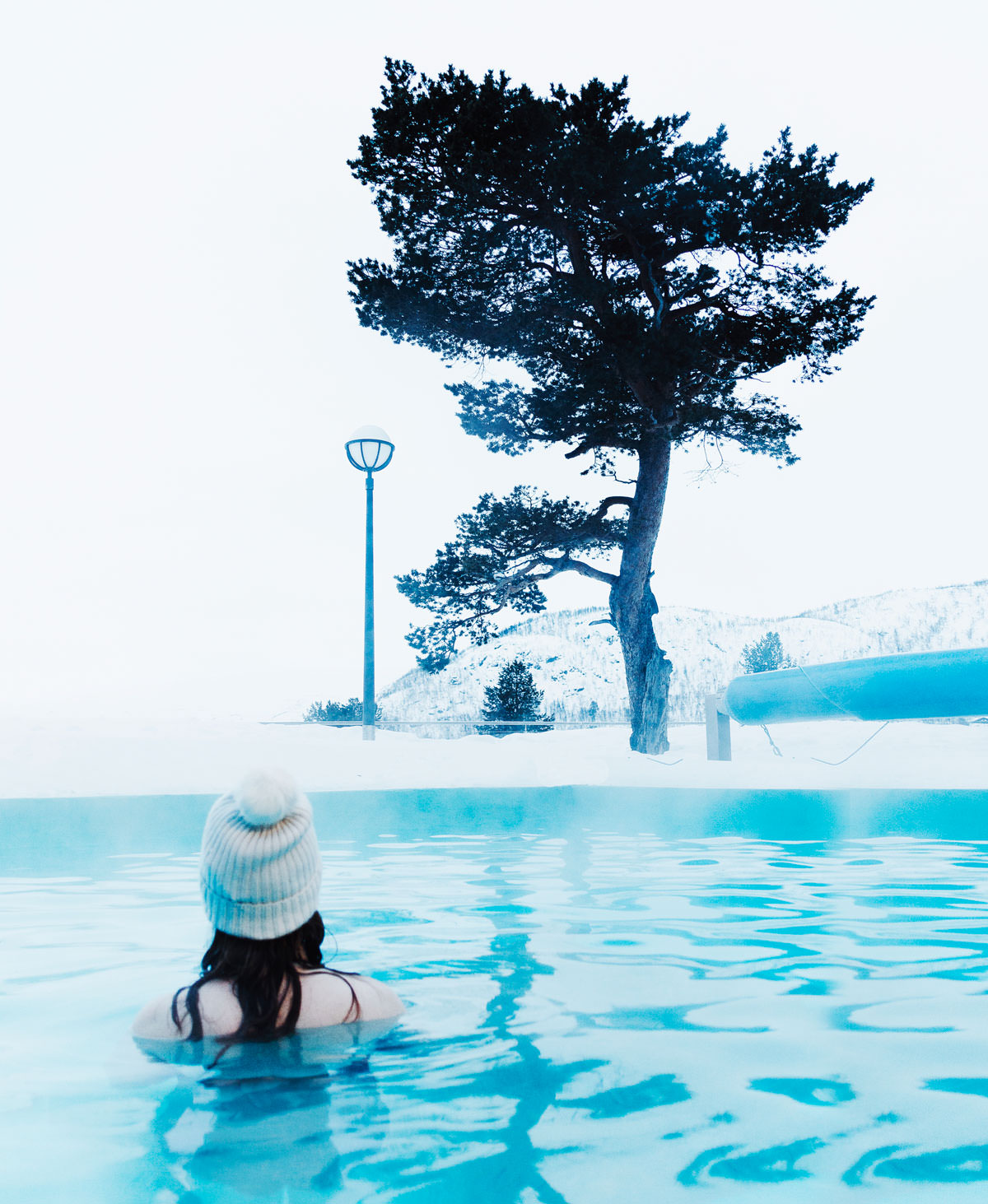 7. Eat a moose burger
Hovden has a variety of cozy places to eat and you should really try some of the local Norwegian ingredients! How about tasting reindeer,  a moose burger or a freshly caught mountain trout?
Find all the places to eat right here
Where to stay in Hovden
The most popular choice is to stay in a traditional Norwegian wooden cabin, but you can also stay at the hotel Hovden Resort as we did. Here we stayed in a spacious apartment and had access to the hotel restaurant and the breakfast buffet while still being able to cook ourselves. The apartment had a balcony with the most beautiful mountain view and cross country trails right outside our door. The trails are even lit in the evening so you can take a moonlight trip under the stars.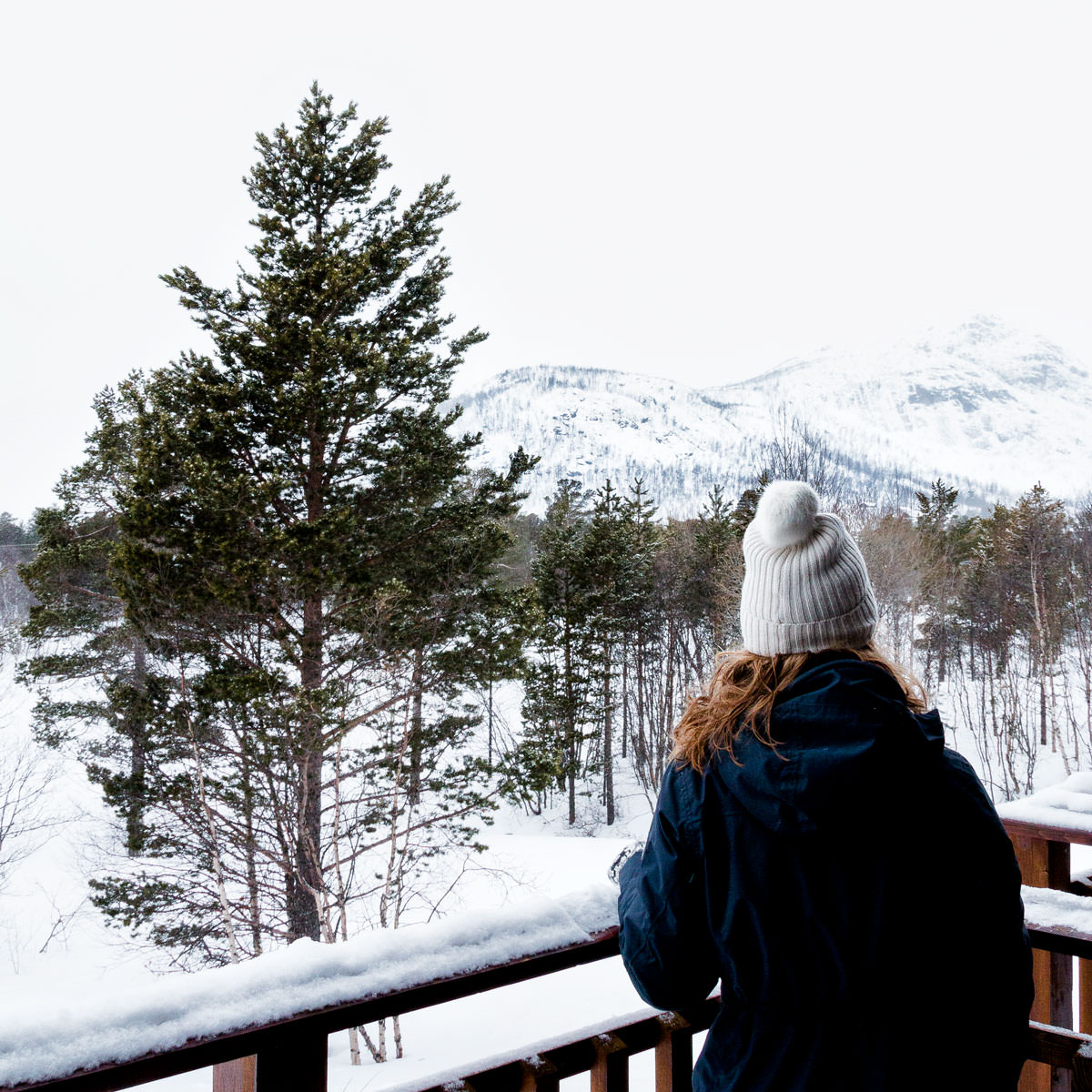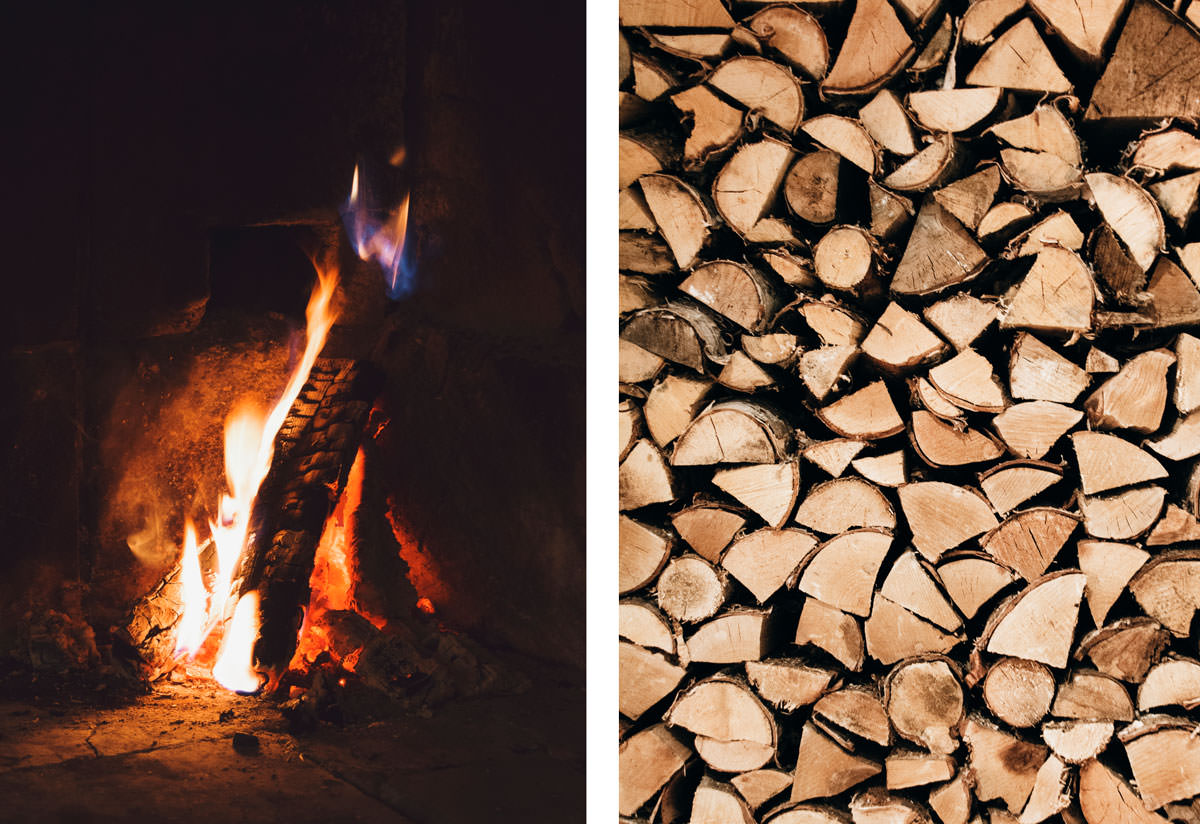 How to get to Hovden
The closest airport is Kristiansand. From the airport there is a 4 hours drive to Hovden. Alternatively you can fly to Oslo – then the drive takes 5 1/2 hours. If you are travelling from Denmark you can also take the ferry from the town Hirthals in Jutland. The ferry takes around 2 1/2 hour and you can bring your car. Once you are in Hovden the town is small enough to get around by foot. Buses are also running from the hotel to the ski centre.

Below are a few pictures from our road trip between Kristiansand and Hovden, which was full of steep mountains, frozen lakes and waterfalls that had frozen into huge icicles.


Save this post in Pinterest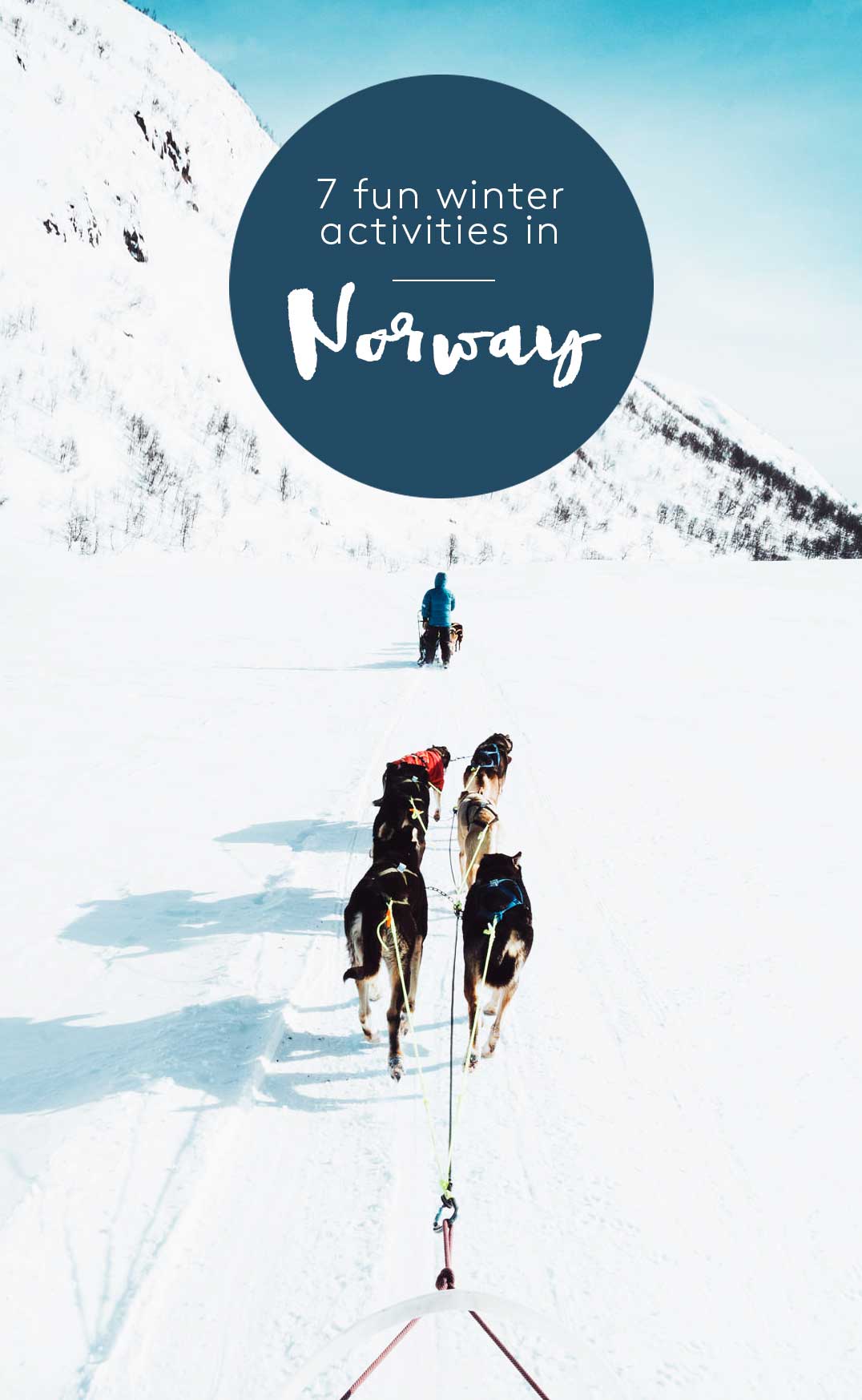 * Thanks to Destination Hovden for sponsoring this trip. The content and the choice of activities was entirely my own.

Gem
Gem
Gem