This post is also available in: Danish
I have been dreaming of Greenland since I was a child. The choice of destination fell on the town Ilulissat – it simply means icebergs in Greenlandic and that is the exact reason why you must go there. The town is situated right next to the Disco Bay – an UNESCO World Heritage site where one of the most productive glaciers in the world is calving ice into the sea causing a large amount of icebergs to float by the town.
Flying over the arctic wilderness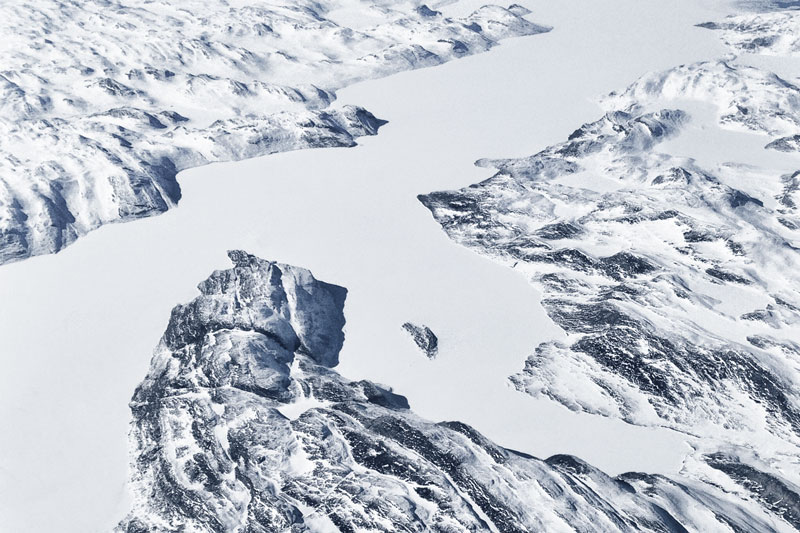 The town Ilulissat
Ilulissat was exactly like I had hoped it would be. Full of colourful houses and surrounded by mountains, icebergs and thousands of sled dogs.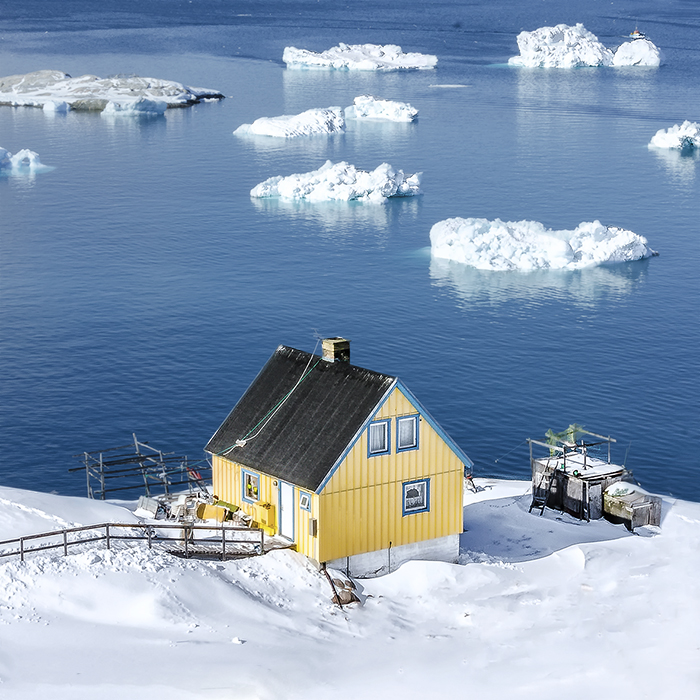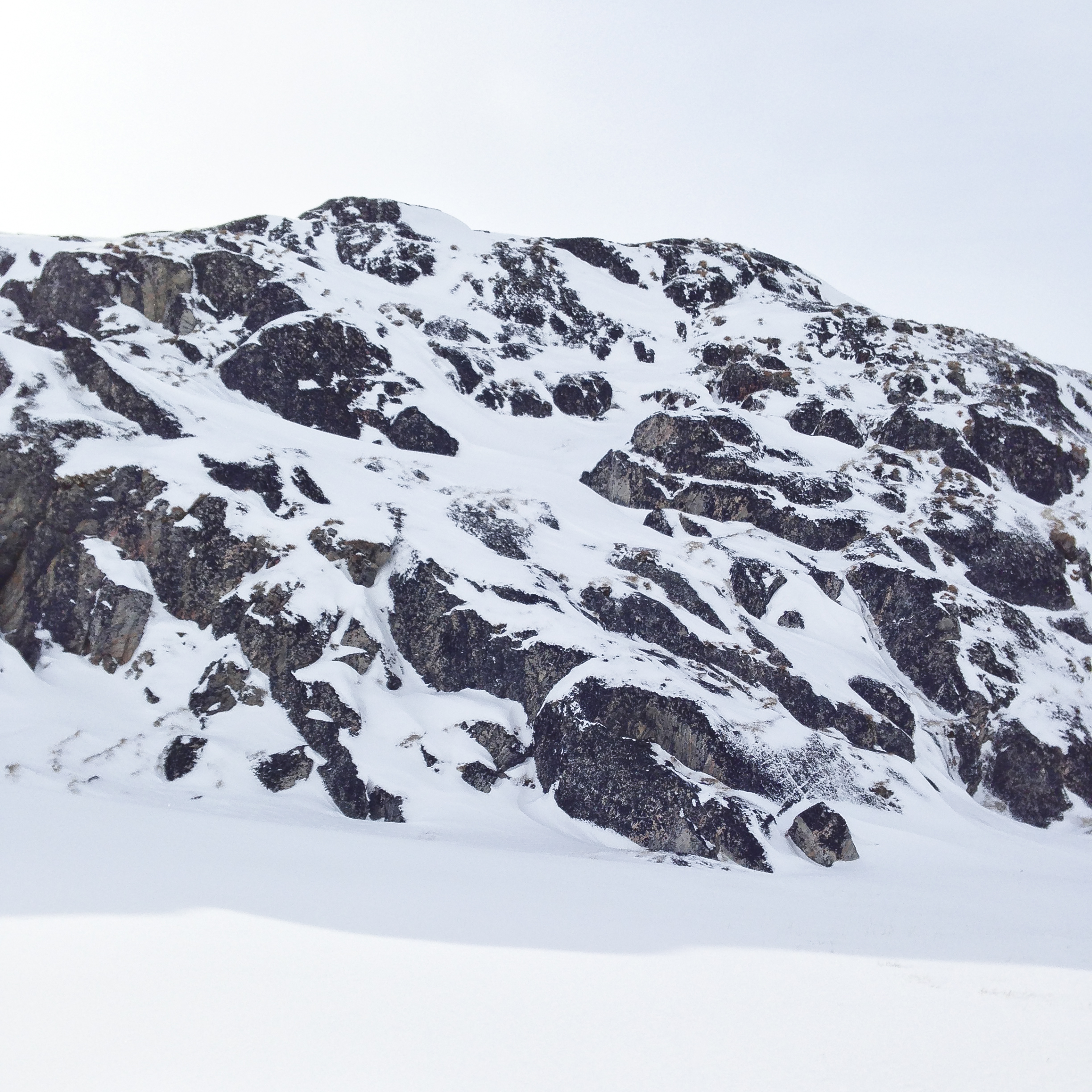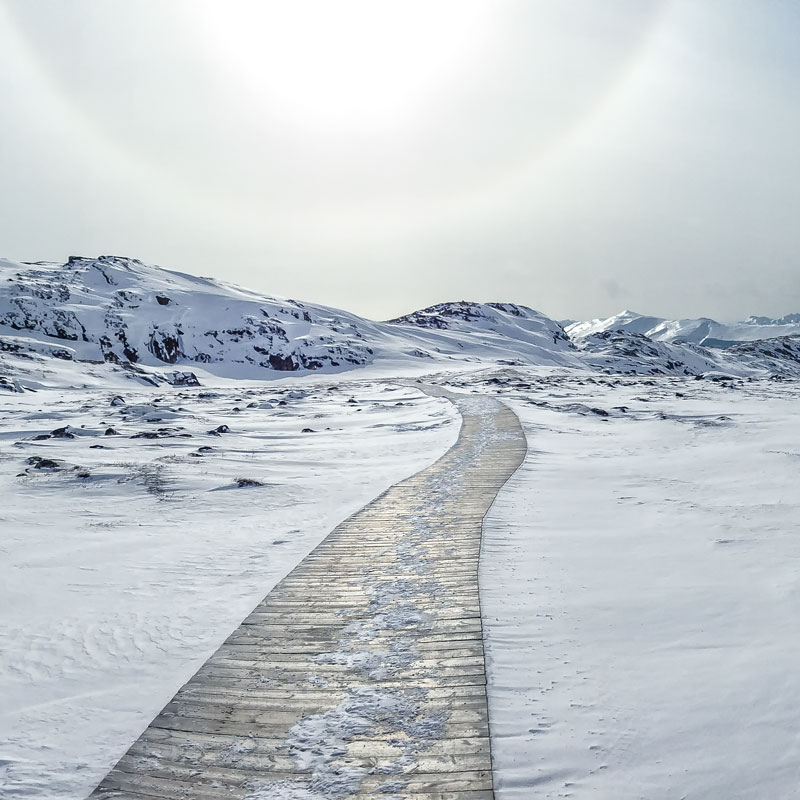 The path down to the icefiord
Iceberg ahead!
A must in Ilulissat is to go on a boat trip among the icebergs. We booked two trips from home at World of Greenland. One trip in grey and snowy weather – the other one in perfect sunshine and blue skies.


Sledging with 10 farting dogs
One of the main reasons I wanted to go to Greenland in wintertime was to go dog sledging. We booked a 5 hour trip at World of Greenland and it was fabulous. We were dressed in sealskin while the dogs pulled us up the mountains, over frozen lakes to the most beautiful viewpoint (and the farting is not that bad!).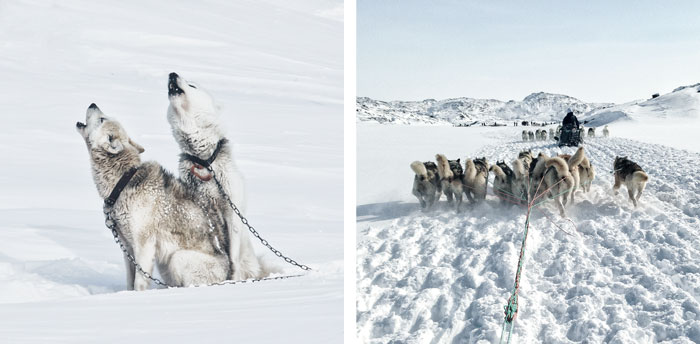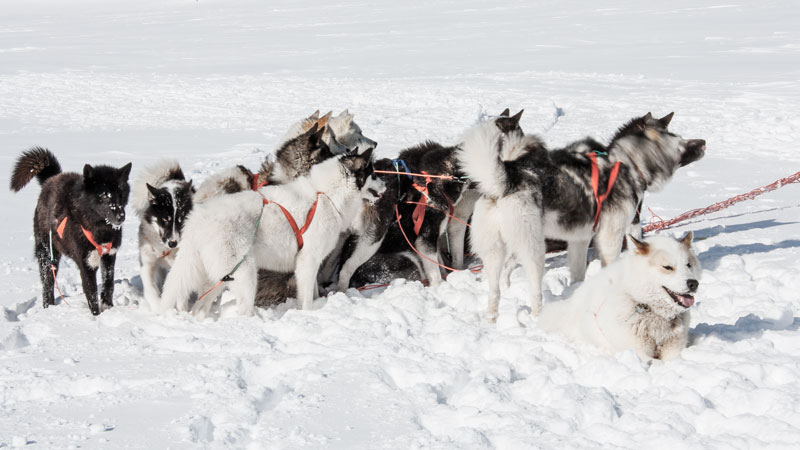 Hiking along the Disco Bay
There are plenty of hiking trails in the Ilulissat area – especially in the summer. In wintertime it was possible for us to take a few short and beautiful hikes along the Disco Bay. By the old Heliport there is a map of trails in the area.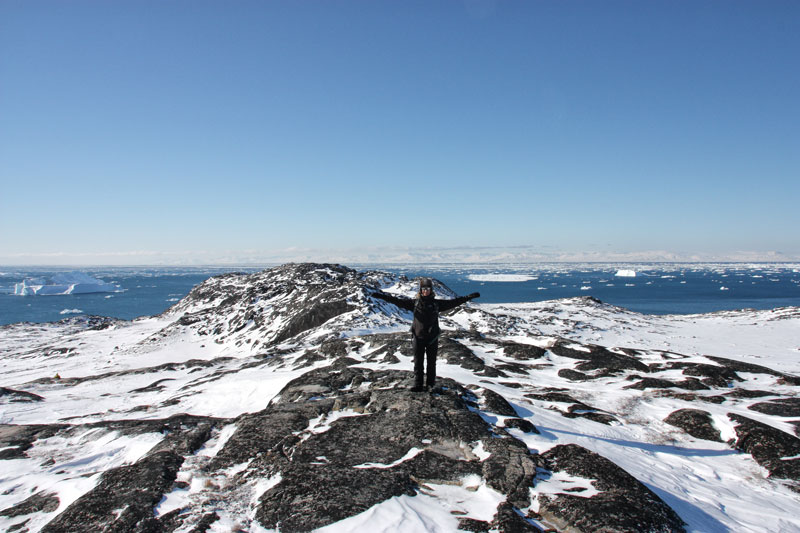 Musk ox steak and Greenland on a plate
There are several good restaurants in the town. My favourite was the Hotel Icefiord Restaurant. We had both musk ox steak and caribou (reindeer) steak and the taste was amazing! You can watch the icebergs float by from the large windows while you eat. A truly mesmerizing experience. Another recommendation is the Restaurant Marmatut where we had a tapas plate with Greenlandic ingredients e.g. dried fish, whale paté, reindeer carpaccio and seal(!).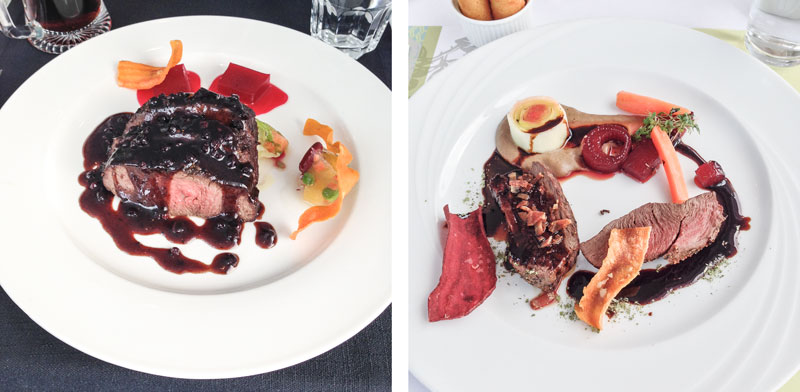 Sleeping in a igloo?
To keep the expenses down we booked a small apartment – a pretty blue building 10 minutes walk outside the town center. Perfect if you are on a budget and want to cook your own food. There are 3 hotels, a hostel and several private apartments and B&Bs in the city. You can even book one of these modern igloos shown below!
See the full list of accommodations here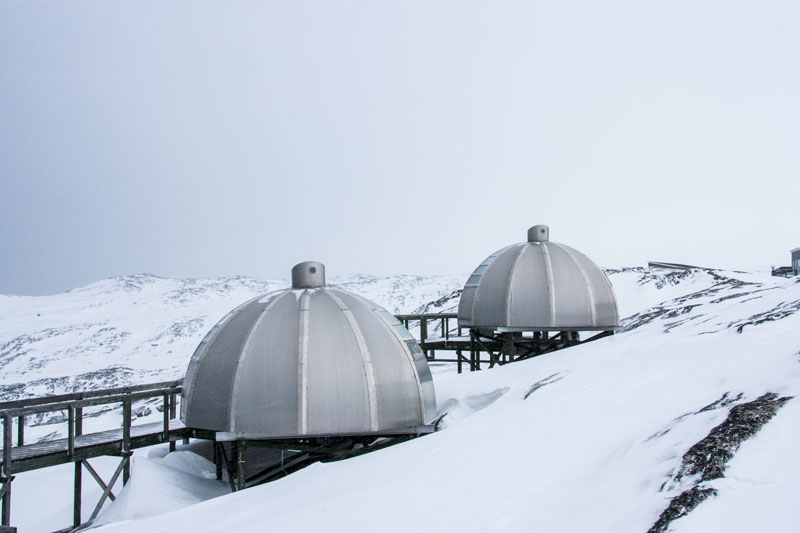 Winter, spring, summer or fall?
When to go depends on what you want to experience. Most people come to Greenland in the summer when it is warmest (summer temperature average is 8 degrees Celsius). In the summer you can spot whales and experience the midnight sun. There will be no snow and you can hike in the mountains. In winter (down to -20 degrees) you can go dog sledging and see the northern lights. The days will be short and everything will be covered in snow. Boat trips among the icebergs are possible all year round as the sea rarely freezes over. We went in April (average temperature -8 degrees) which it is still a winter month with snow on the ground but with long and often sunny days. But I also dream of coming back some day to experience a summer in Ilulissat.
I hope this guide has been helpful and inspired you to go see this magnificent country. Feel free to leave comments or questions below.
Save this post on Pinterest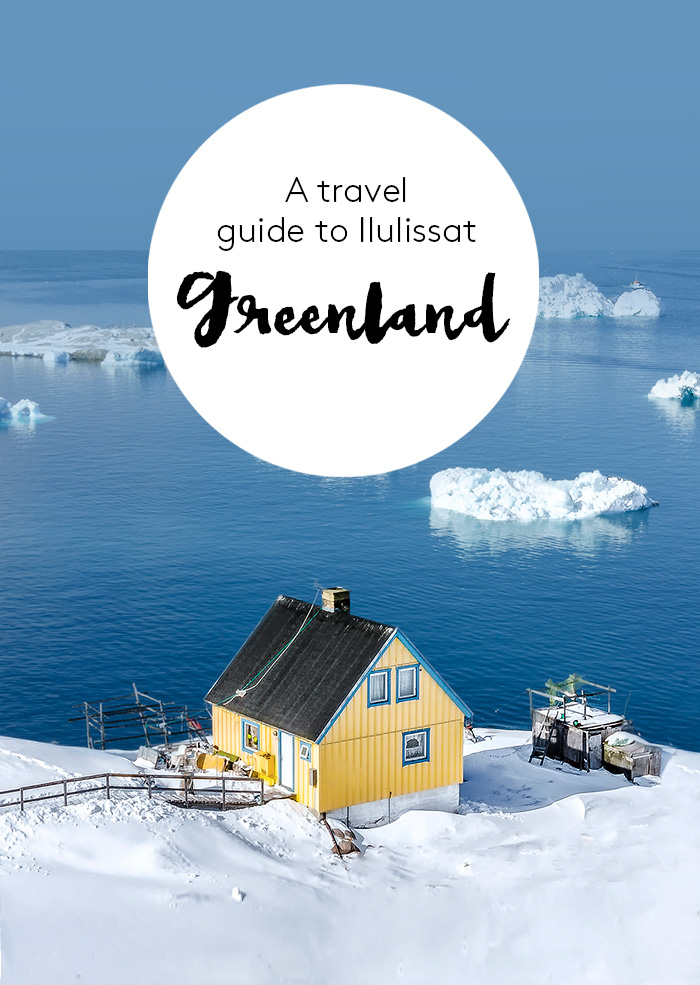 Save
Save
Save
Save
Gem
Gem
Gem
Gem