[:en]I am so proud to announce that I have been nominated for the Nordic Outdoor Blogger Award 2017!
"We have chosen to nominate your blog based on your interest in nature and travel. Not only do you take high quality photos, you have traveled beyond the Nordics and you love to hike! These 3 things are the reasons we have chosen to nominate your blog! "
The winner of the Nordic Outdoor Blogger Award is also described as:
An outdoor enthusiast who regularly inspires readers to explore the beautiful nature around us. The blogger provides inspiration, information and tips in a way that engages the audience and motivates to lead a more active life.
Should it be my blog to win this great prize? Then vote for me via the link below. The blog with most votes wins the first place in Denmark! Afterwards a jury chooses the best blog in the whole Nordic region!
The voting is now over. Thank you so much for your votes!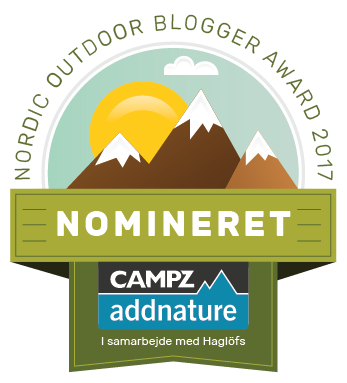 [:DA]Jeg er ret stolt over at være blevet nomineret til Nordic Outdoor Blogger Award 2017!
"Vi har valgt at nominere din blog på grundlag af din interesse for natur og rejser. Ikke nok med, at du har nogle billeder i særklasse (har ses dit grafiske øje rigtig), du har rejst længere end blot til de nordiske grænser og så kan du lide at vandre! Disse 3 ting gør, at vi har valgt at nominere din blog!"
Vinderen af Nordic Outdoor Blogger Award beskrives desuden sådan her:
En friluftslivs-entusiast der jævnligt inspirerer læsere til at udforske den skønne natur der omgiver os. Bloggeren giver inspiration, information og tips på en måde der engagerer følgerne og motiverer til at føre et mere aktivt liv.
Synes du at det skal være min lille blog, der skal vinde denne fine pris? Så stem på mig via linket nedenfor. Det er nemlig den blog med flest stemmer, der løber med førstepladsen i Danmark! Herefter vælger en jury den bedste blog i i Norden!
Afstemningen er afsluttet. Tusind tak for jeres stemmer!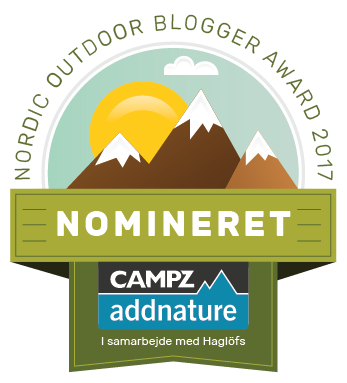 [:]